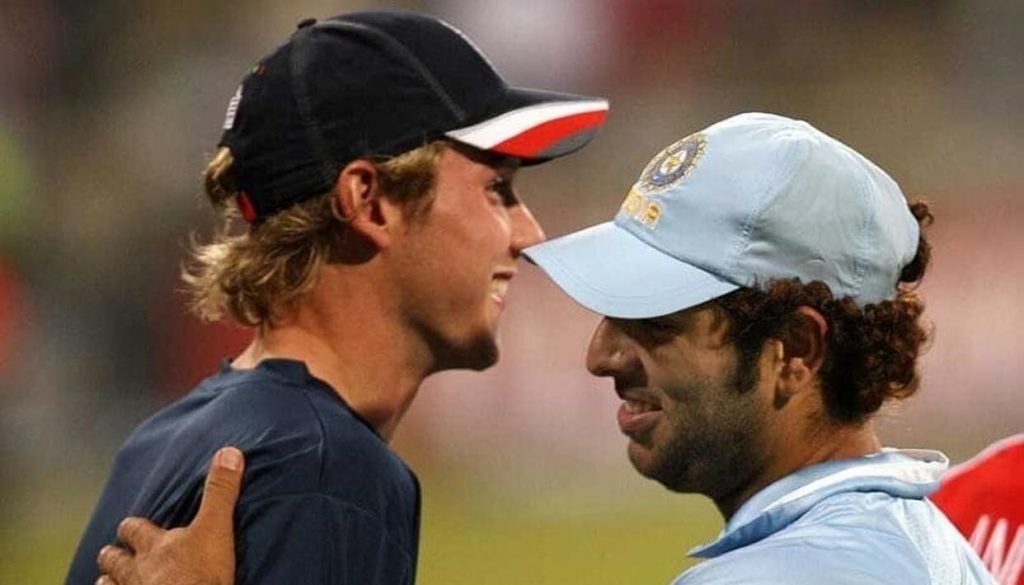 England pacer Stuart Broad, who was surprisingly dropped from the England Test squad for the opening Test against the Indies, left everyone amazed at the end of the series.
Broad became the seventh cricketer in the history of the sport to take 500 wickets in Test and he achieved the victory during the final Test of the series against West Indies.
Yuvraj Singh wishes Broad on his 500- wicket achievement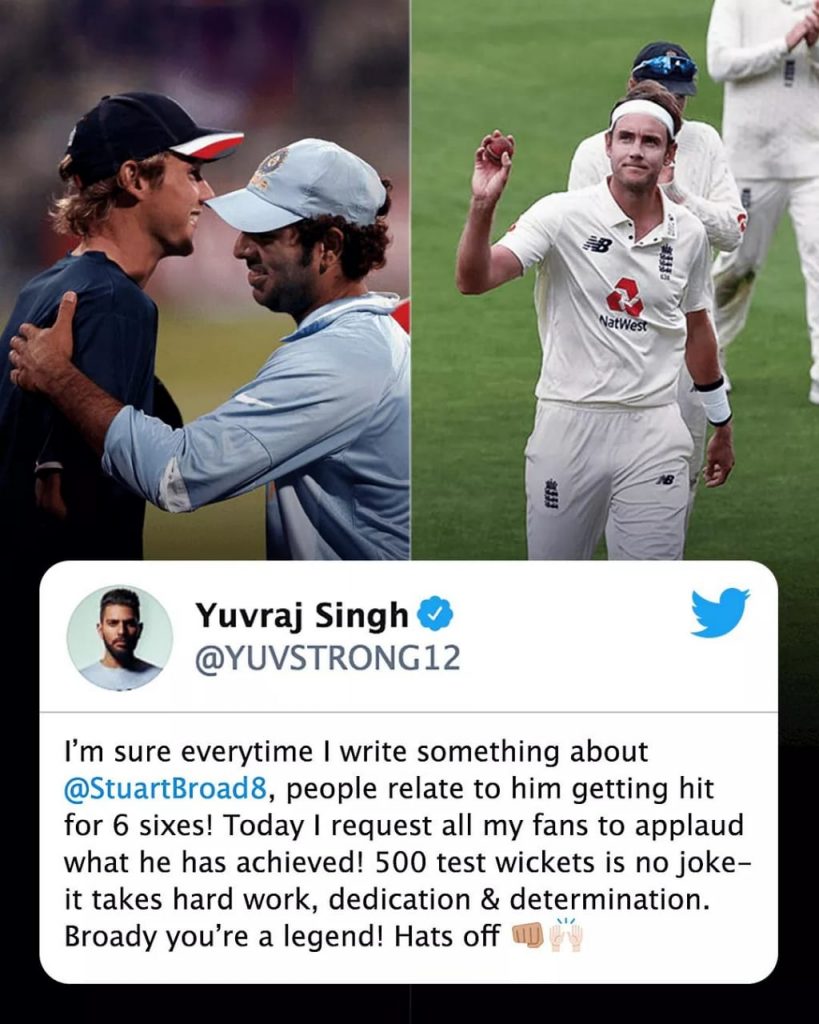 Indian veteran cricketer Yuvraj Singh, who hit Broad for six consecutive sixes in the year 2007 took to Twitter to praise legend and also appeal his fans to applaud Broad's victory.
"I'm sure every time I write something about @StuartBroad8, people relate to him getting hit for 6 sixes! Today I request all my fans to applaud what he has achieved! 500 test wickets are no joke-it takes hard work, dedication & determination. Broady, you're a legend! Hats off," Yuvraj tweeted.
Legendary Sri Lankan Muttiah Muralitharan leads the list of highest number of Test wickets with 800 Test wickets followed by Shane Warne (708), Anil Kumble (619), James Anderson (589*).
Broad has also become only the fourth fast-bowler in the history of Test cricket to take 500 wickets.
Also Read Cricketers congratulate Stuart Broad on reaching 500 Test wickets