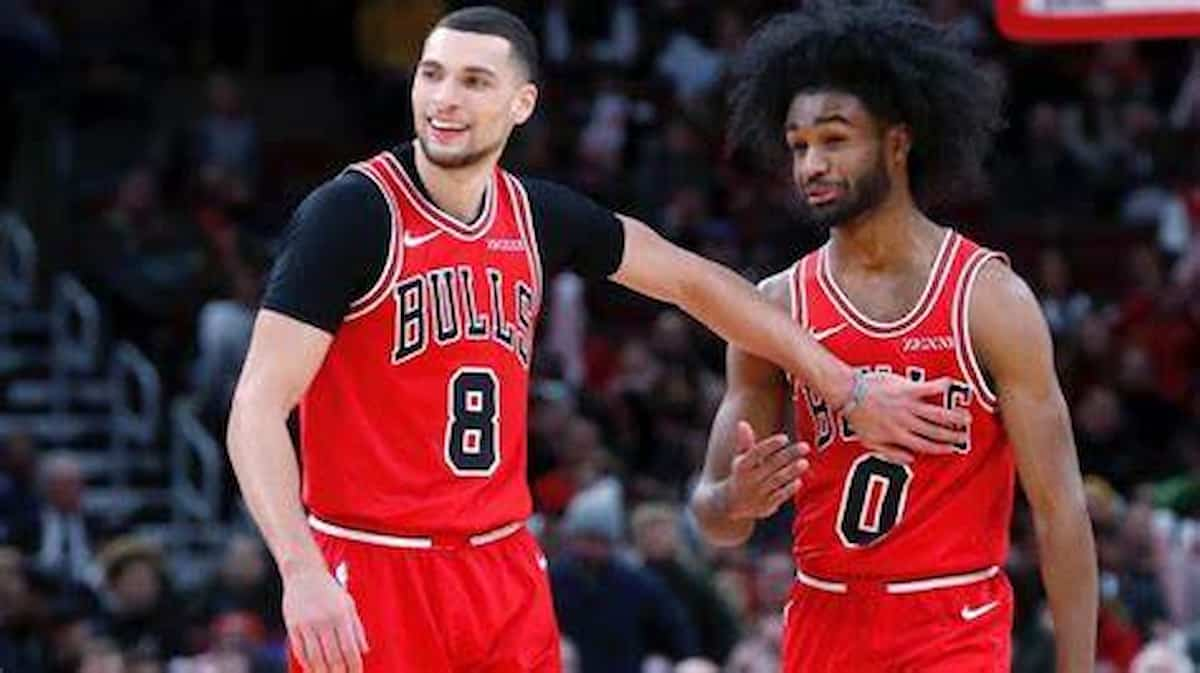 Zach LaVine and Coby White both knocked 35 point each to guide the Chicago Bulls against the relentless efforts of Kemba Walker; trying to fetch a win for Boston Celtics. With their playoff hopes fading and fans at the United Center for the first time this season, the Bulls had their way with the Celtics.
Zach LaVine started the decisive run with a dunk and finished it with a fadeaway 3 to make it 112-92 with about three minutes remaining. He also had a steal in that stretch. Chicago Bulls led by 21 in the third quarter and put this one away after Boston got within eight in the fourth, scoring 12 straight.
Zach LaVine, Coby White guide Chicago Bulls past Boston Celtics
Chicago Bulls pulled within three games of Washington Wizards and 3 1/2 of Indiana Pacers for the final spots in the Eastern Conference play-in tournament with five to play
Coby White hit seven 3-pointers, one shy of his career high and the Bulls made 18 of 40 from beyond the arc. Nikola Vucevic added 18 points, 10 assists and 14 rebounds as Chicago won for the second time in as many nights after losing four straight.
Coby White scored 12 in the second quarter and nailed four 3s as the Bulls stretched a two-point lead to 14. He and Patrick Williams hit back-to-back shots from beyond the arc to make it a 17-point game before Walker made one in the closing seconds of the half to cut it to 60-46. 
Also Read: Joel Embiid strengthens MVP bid by guiding 76ers past Pelicans 109-107