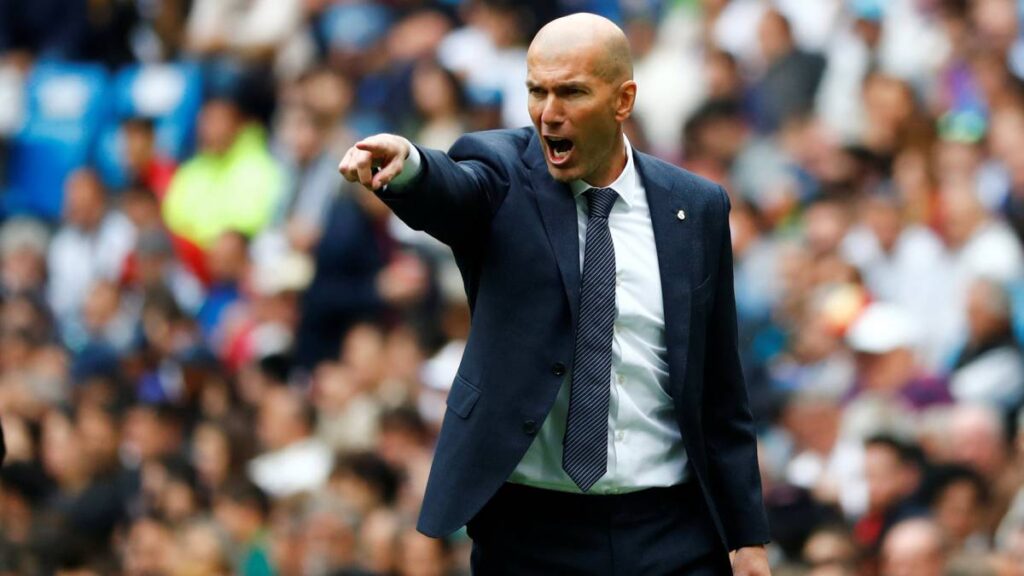 Zinedine Zidane has "the wizardry" at Real Madrid, says Aitor Karanka as the Los Blancos arrival to the top of the La Liga due to the Frenchmen' great instructing and diligent work with the club's players and constant rotation of the roaster.
Barcelona lead the La Liga table before the lockdown. However, since the resume of the league in the midst of June, Zidane's side has won all their seven games securing a 4-point lead above the Catalans.
However, the classic whites occurred a 2-1 shortage to upset in a Champions League last-16 conflict against Manchester City.
A sparkle has been found since coming back to activity, with seven progressive triumphs made sure about and five clean sheets, the Real side are at the top of their game.
The 2016–17 season was one of the most successful campaigns in the whole history of Real Madrid. The club attained four titles, including a La Liga and Champions League double, a feat never previously matched by Real.
Zidane made Madrid side an unstoppable force in the Champions League. Under him as in-charge Real Madrid won a long-awaited league title.
Karanka started a managerial career in the late 2000s, notably working as an assistant at Real Madrid. The Former player and coach Karanka stated:
 "They have had a spectacular return from lockdown when, three or four months after the match against Manchester City, maybe there had been some doubts.
Also read: Ribery's Fiorentina future in doubt after his home is robbed
In June 2010, Karanka was appointed assistant manager at former side Real Madrid, by newly-appointed manager José Mourinho. Three years later he left the club following the arrival of Carlo Ancelotti, who brought his own coaching staff.
"Once again Zidane has got the magic touch. Players like Sergio Ramos, Karim Benzema or Thibaut Courtois are getting back to their best. When you have quality and the squad depth of Real Madrid, it's normal that these things happen." – he added.
"I think it's been the same story many times. When Real Madrid win, the referees are always talked about.
"I prefer to talk about the seven-game unbeaten run and that they are much more consistent than any other team in the top flight. That's why they are where they are in the table."
"If you asked me this question a few months ago, after the match at the Bernabeu, maybe I'd have had some doubts, but I think Real Madrid are doing well now.
"Zidane has hit the right note to get the team [playing] phenomenally again and playing in Manchester isn't the same without a crowd as with it. If there's a team that can come back, it's Real Madrid." – he concluded.
Also read: FC Dallas not to take part in the 'MLS is Back Tournament' after 10 players test positive