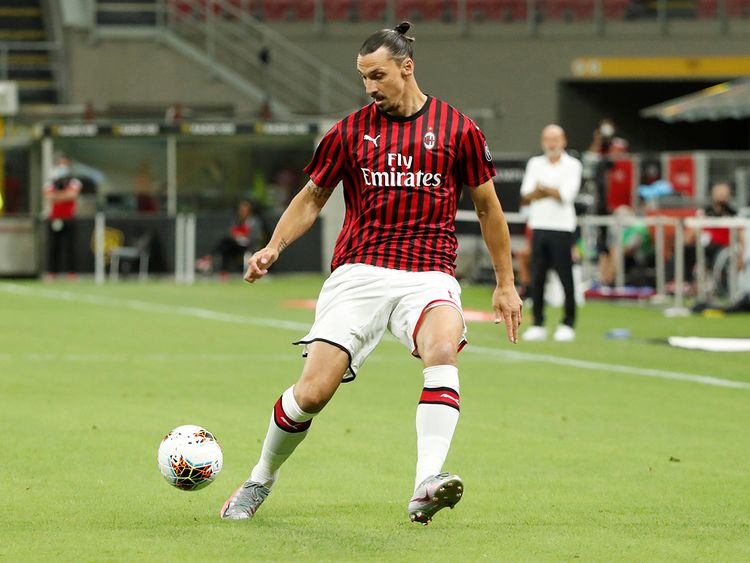 Zlatan Ibrahimovic scored twice to help AC Milan beat Sampdoria 4-1. The 38 year old former Swedish striker has been scoring for AC Milan since the restart of the campaign. Ibrahimovic has proved himself as huge talent in front of goal. Zlatan joined the Rossoneris in January 2020 for free. Ibra's performances have helped AC Milan secure a berth in Europa League next campaign.
Zlatan has played for the likes of Juventus , Inter Milan , Barcelona , AC Milan , Paris Saint Germain , Manchester United and LA-Galaxy. Ibra has scored a ton of goals everywhere he went.
A record for Ibrahimovic
Zlatan became the first player to score 50 goals for both Inter and AC Milan. Previously he had scored 42 in 61 appearances for AC Milan from 2010-2012. Since his resigning Ibrahimovic has scored 8 goals for AC Milan.
While at Inter Milan Zlatan scored 57 between 2006 and 2009. He has become the third highest scoring player after Messi and Ronaldo. Even at 38 Ibrahimovic is banging in goals.
In an Instagram Video Ibra said, "So you think I'm done, that my career will end soon. You don't know me.All my life I had to fight. Nobody believed in me, so I had to believe in myself. Some people wanted to break me, but they only made me stronger. Others wanted to exploit me, but they made me smarter. And now you think that I'm done. To all of you, I only have one thing to say: I am Zlatan Ibrahimovic, and I'm just warming up."
The Curious Case Of Zlatan Ibrahimovic
In a Past Match Interview Zlatan said "I'm like Benjamin Button," he told Milan TV, before adding: "I've always been young, never old". Referring to the fictional character who ages backwards like in the movie "The curious case of Benjamin Button".
Zlatan On Coach Stefano Pioli
"I can say only positive things. I'm happy for him because he did a great job. He worked under pressure without knowing the future. He did a great job and the renewal is deserved. When you work hard, you always get something back. I'm happy for him. He deserved this – it was not an easy situation. The team believes in him a lot and I respect him," said Ibrahimovic.
Ibrahimovic and co will look to finish strong in Serie A. The Rossoneris have a confirmed spot in Europa League next campaign.
Also Read : Boateng might be playing Premier League next summer