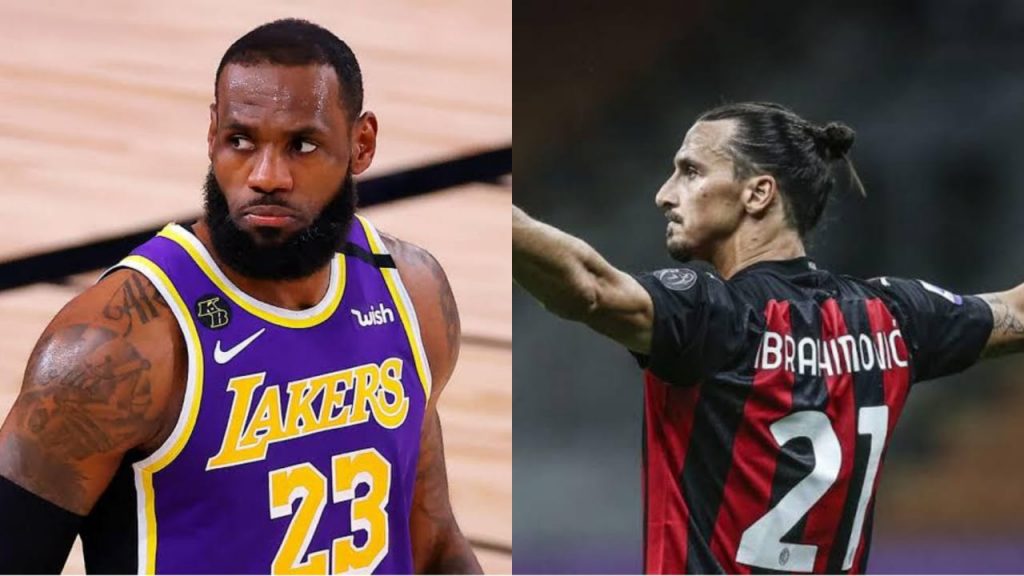 AC Milan's marquee striker Zlatan Ibrahimovic has doubled down on his comments that LeBron James should stop getting involved in politics and social causes. Last week, the AC Milan striker launched an unprovoked verbal attack on James, claiming he should keep out of such issues and stick to playing basketball. 
James fired back at Ibrahimovic in his post-match interview. Speaking to the reporter and telling he would "never shut up about things that are wrong." The Lakers forward's response came after Ibrahimovic said it didn't "look good" for James to be involved in politics. 
Zlatan Ibrahimovic doubled down in his belief that LeBron James should stick to basketball
Speaking in a news conference recently ahead of the start of the Italian music festival Sanremo, which Ibrahimovic is co-hosting, he addressed his comments. 
"Athletes unite the world, politics divide it," he said. "Our role is to unite the world by doing what we do best. Athletes should be athletes and politicians should do politics."
Previously James said Ibrahimovic was messing with the wrong athlete "because I do my homework" when it comes to political matters. Over the last few years, James has become heavily involved politically, openly supporting Democratic candidates like Hillary Clinton and Joe Biden.
However, this is not the only fight Ibrahimovic has got into in 2021. Ibrahimovic also addressed his high-profile clash with Inter Milan forward Romelu Lukaku during their Coppa Italia quarterfinal meeting on Jan. 26, which ended with both players receiving a yellow card. 
Though both men had to be restrained by their respective teammates as they traded insults. The Sweden forward said there is no bad blood between himself and his former Manchester United teammate. 
Also Read: Luka Doncic's Double-Double secures win for Dallas Mavericks against Orlando Magic