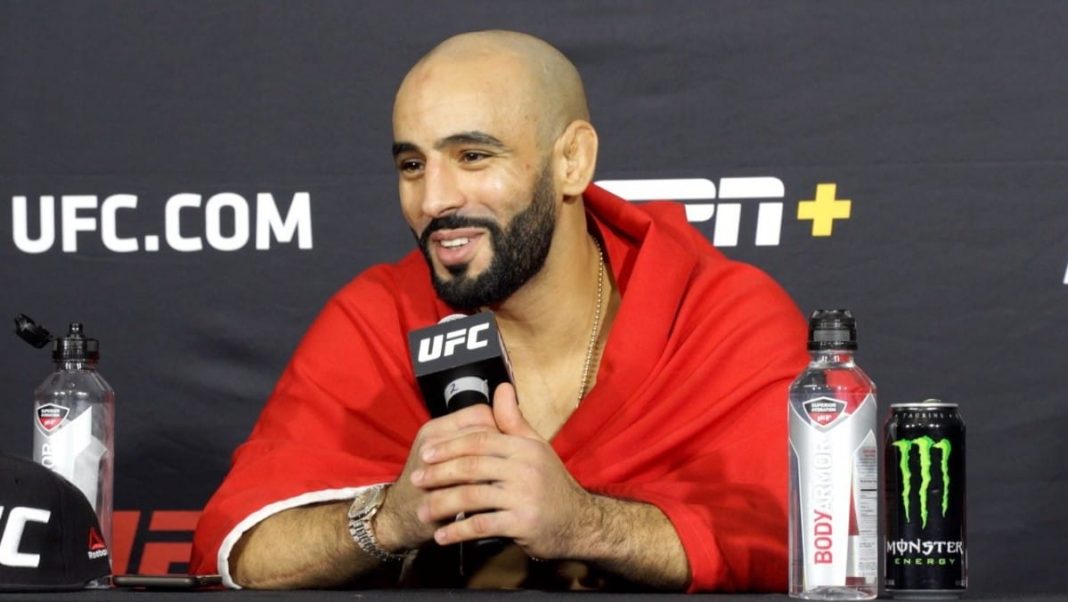 The younger brother of UFC fighter Abu Aizatar, Ottman Aizatar was suspended from Fight Island due to an unknown reason by the promotion. The German fighter made a short appearance at UFC 259 media day on Wednesday. According to the reporters present that day, Aizatar seemed pretty fishy to everyone.
Ottman entered the UFC apex conference, said "hello", laughed and pointed to a bag, and scrammed. The fighter was reportedly removed from the roster of fighters ever since he violated the COVID-19 protocols. The fighter from Germany was accused of smuggling into the fighter's bubble on Jan. 22.
Aizatar was cut off from the roster by UFC President Dana White for his actions. Aizatar was caught giving his wrist band to a guy who ran past four balconies to deliver the bag to Ottman. But it has been revealed that White has changed his mind and put him back on the Roster.
Curiosity peaked among reporters as to what was in that bag that Aizatar was willing to his risk his career for. An interview with MMA's Ali Abdelaziz finally spilled the tea. When asked what was in the bag, Ali replied with a straight face saying, "Potatoes. It was potatoes in the bag."
Ali Abdelaziz confirms that Aizatar was never removed off the roster
Aizatar has a record of 13-0 in his pro MMA career with two fights in the UFC. Ottman has pulled off two first-round knockouts in his first two UFC fights. Ali in the interview with Kevin Iole went on to clarify the case.
"He didn't lose the job," Abdelaziz said. "At the end of the day, it was almost like an investigation. Dana looked over it. He's a great kid. Everybody loves him. All the UFC staff loves him," said Abdelaziz.
"At the end of the day, it's over. I'm not saying who's wrong or who's right. Dana thankfully brought him back, and everything is good." How absurd is it that all this drama happened because of a bag of potatoes? It is tough to really wrap our minds around it.
Also read "We can drink some before the fight like Costa," Israel Adesanya roasts Paulo Costa in the new UFC 'Embedded' Vlog series