UFC Middleweight Champion, Israel Adesanya could not resist getting his hands on his long time rival, Paulo Costa who he fights this Saturday.
The top two middleweights ran into each other in Yas Island, Abu Dhabi. This comes ahead of their 5 round title fight scheduled for UFC 253 as they got a good look at each other. UFC 253 scheduled for this Saturday with Adesanya vs Costa serving as the main event. The event also features the bout for the vacant LIght Heavyweight Championship between Dominick Reyes and Jan Blachowicz and will serve as the co-main event.
Friendly clash between Costa and Adesanya before UFC 253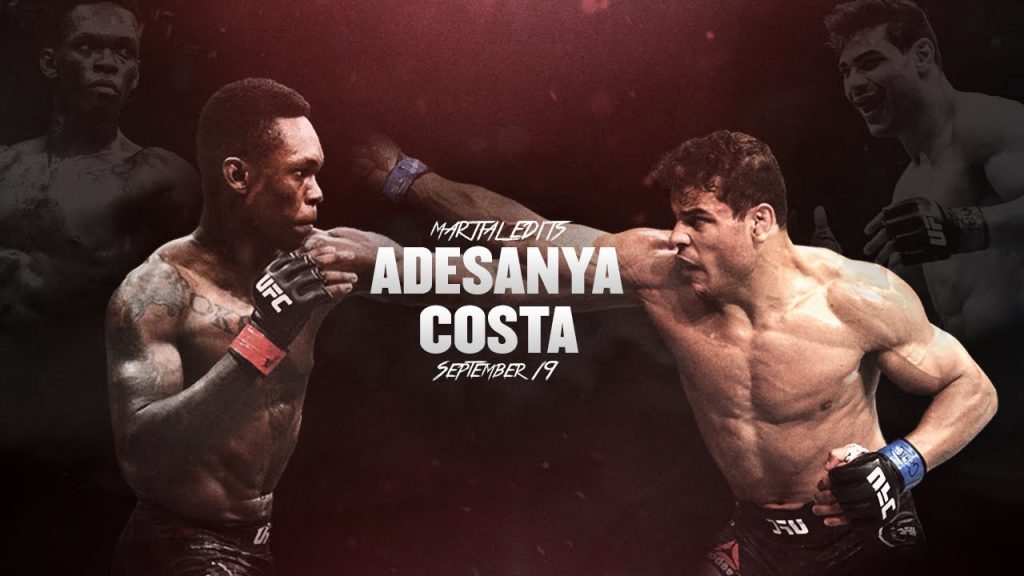 In this brief, "friendly" clash, "The Last Stylebender" and "The Eraser" surely had a good look at each other's preparation for the fight. The video below shows them sizing each other up and exchanging a few words. Adesanya is seen measuring Costa's biceps and his chest and calling him "skinny". Costa savagely replied, "I look lean, never skinny". This altercation comes off after both provided insults to each other's names in this highly anticipated bout.
The physique of both men have been a topic of great interest during the build-up of the fight. The Champion has called Costa "an overly inflated balloon animal", accusing him of using drugs. Although, Costa has never failed a drug test under USADA's terms. Costa also fired shots, calling Adesanya "too skinny" and "too fragile" to be champion.
Both the middleweights are currently undefeated in MMA with both Adesanya and Costa having impeccable records of 19-0 and 13-0 respectively. Both of them are coming off of decision wins against former Olympian Yoel Romero. The 5 round main event will bring the answer as to who leaves the Octagon undefeated.
Also Read: UFC 253: Fight card, start time, online results, where to stream Adesanya vs Costa