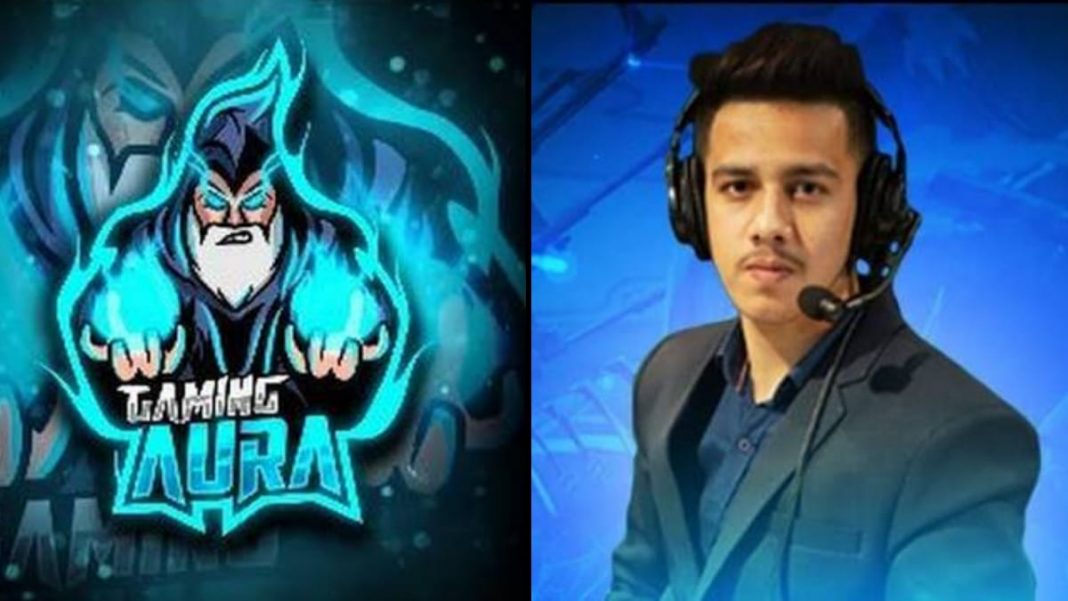 In an exclusive interview with us today, Gaming Aura aka Abhishek Singh Bisht, a popular Free Fire content creator on YouTube spoke about how he started this YouTube channel, why he started it, and what made him enter Free Fire Content creation.
Abhishek is a well-known Content creator of Garena Free Fire who regularly comes up with the latest Video Updates on the same game. He has kept the audience updated on every news around Free Fire and also some tricks to play better. The name of his YouTube channel is Gaming Aura which currently has 7 Lakh Subscribers and 435 Videos in total.
He is also been seen in Live Tournaments of Free Fire as a commentator, who makes every situation of the match interesting by his words.
He received major attention when he started his YouTube channel for Free Fire named Aura Gaming in the year 2019.
Abhishek connected with us for an interview and spoke really well about his Journey from an Unknown Abhishek to well Known Aura Gaming.
Here is an excerpt of the Interview with Aura Gaming: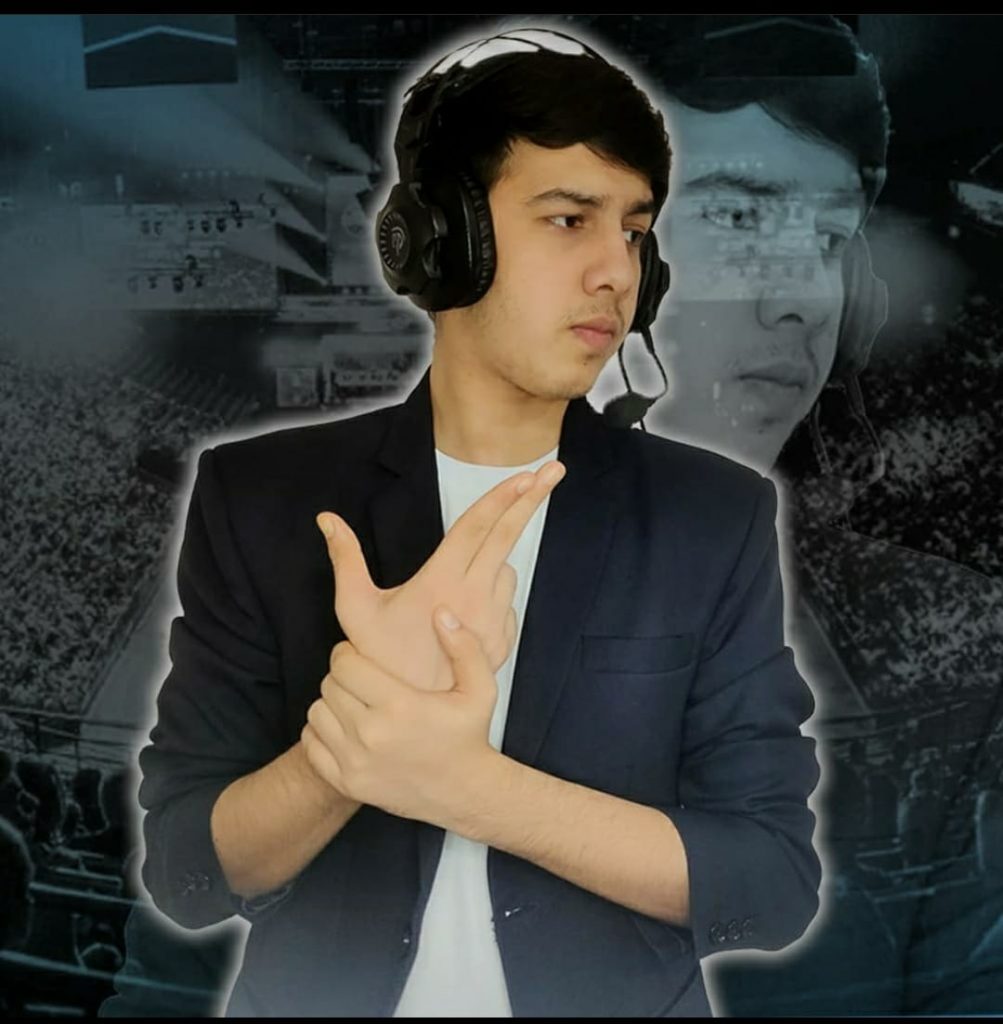 Q. What made you get Interest on Free Fire?
Abhishek: I was fond of Mobile Games, I played many games on Mobile before Free Fire like Mini Militia, Clash of Clans and PUBG Mobile. I played Clash of Clans for 4 years later I tried Free Fire as it supported low device specifications and I had Entry level phone during that time. I played without any Interest and forcefully later I found the game very interesting and so I started to play more of it.
Q. Which was your first Mobile when you started to play Free Fire?
Abhishek: Micromax A065.
Q. when did you start playing Free Fire?
Abhishek: I started playing Free Fire late back in 2017 before the game was released in India. I downloaded the beta version of the game using an APK file, actually, the beta test was not available in India. So, used VPN and played the game, I really enjoyed it playing a game in the open world.
Q. Why did you prefer Free Fire and not PUBG Mobile when it comes to graphics and gameplay?
Abhishek: Nothing like that I played both equally when both came to India back in 2017 both the game has server issues so, whenever I had server issues for Free Fire, I played PUBG. Whenever I faced issue in PUBG I played Free Fire. When it comes to graphics PUBG is realistic and Free Fire is Anime type Graphics so we can't really compare it that way. I love the concept of Glue wall in Free Fire and the mechanics of Free Fire game.
Q. What interested you to Enter YouTube?
Abhishek: First I was an event blogger in 2017 event blogging jobs were at the peak because the short-term pay of event blogging was very good sometimes the pay was around 2 to 3 lakhs in it. Later I felt that it's not my piece of cake and moved to YouTube. Started my First YouTube channel naming 365 Days, greater than love it was just a trial and run channels. I felt that this is not going on well I should do a YouTube channel on gaming as I spent most of my time in gaming only. So, I started Aura Gaming back in 2018 and took a small break to buy a good Mobile for 3 months doing a Job. Later I brought a new device and started off with my YouTube channel regularly.
Q. Presently which Mobile phone are you using?
Ans. I am using Asus ROG 3.
Q. Do you play Free Fire Regularly?
Abhishek: Yes, I paly Free Fire daily but only for a limited period of time. If I get bored, I start of with other games on PC.
Q. Which game do you play more on PC?
Abhishek: I play for Timepass depending on my friends, if any of my friends call me to play Valorant I play it, else CSGO sometimes Minecraft. It depends which game is on-trend and if it has got any good updates, we start playing that game.
Q. What made you to search for a Job before you completed your Education?
Abhishek: I got only average grades in my 12th Class so for which I had options to go to college very far from my home my dad did not want me to study in colleges that are very far from home. So, I joined the School of Open learning in Commerce, I had no interest in commerce but my father did not allow me to take Science so this was the only option I had. Once my tutor teacher told me that students who don't get admission in regular college will waste their parent's money and roam around without responsibility. So, I made my mind to earn before my graduation and be so capable that I can hire my own friends for Job.
Q. How many hours do you spend on YouTube in a day?
Abhishek: Right now, I am busy with casting for Free Fire tournaments and not that regular so I am spending around only 7 to 8 hours. Normally I spend 14 to 15 hours in content creation on YouTube.
Q. How did you become a commentator on Free Fire?
Abhishek: I used to explain things very well my friends liked the way I spoke and made things clear. My friends who were already involved in Free Fire casting thought that I should be given an opportunity to do the casting. So, there was a small LAN tournament in Free Fire where I was given an opportunity to do casting I did they liked it. It was back in 2019 the tournament name was Free Fire ITL. They liked the way I spoke they encouraged me and this is how I came till here.
Q. Who was it mainly who pushed you to do casting in Free Fire?
Abhishek: I had a friend maybe you all know him his name is Pots IGN in Indians Premier League who thought I be given an opportunity. He spoke with Garena officials and they gave me a chance in Free Fire India's Today League (ITL).
Q. Who edits all Your YouTube Videos?
Abhishek: I had no budget before to hire someone and pay them I used to do it all alone. Now to upgrade some thumbnails I have hired a GFX team for it. But most of the editing part is done by me only. I like to do my own work rather than depending on others.
Q. When it comes to your Intro song who actually edits it or is it Your own creativity?
Abhishek: Yes, it's all my own creativity on the intro song. I use some special apps to do the intro song. I like to keep changing my Intro songs and I have no editor or composer for it.
Q. what are your life ambitions?
Abhishek: Right now, YouTube is just a hobby and time pass mainly I need to concentrate on Education now. I would like to move into Mass Media, TV Anchoring. Yes, I… will not leave YouTube because of the love and support that they have shown to me. I will be giving regular updates like this only in the Future also. But I am still confused to let's see what will happen in the Future.
Q. What are your Biggest Achievements?
Abhishek: My first biggest achievement was when Alexa recognized who is Gaming Aura when I asked it. But really speaking about the achievements I have done all jobs as an analyst a content creator and more. I have not kept myself limited anytime. I will be ready to do any job if I am given an opportunity.
Q. Can we know about you Family?
Abhishek: My dad is an Interior designer mom is a homemaker and I have a younger brother studying in 10th. Basically, my family is Army Background.
Q. will you be able to give the updates the same way even after the Pandemic?
Abhishek: Yes I will try my level best in future also to give updates in the same way, JAB TAK HAI JAAN, JAB TAK HAI JAAN.
Q. Any message for the readers?
Abhishek: Whatever you do, do it with love and put your full efforts in what your doing. Don't do anything for time pass its just a waste of time. Give you 100% and dedicate to your work.
Also Read: "It all started by bunking classes," says India's Best Pro Evolution Soccer League player(PES) Moinuddin Amdani | FirstSportz Exclusive