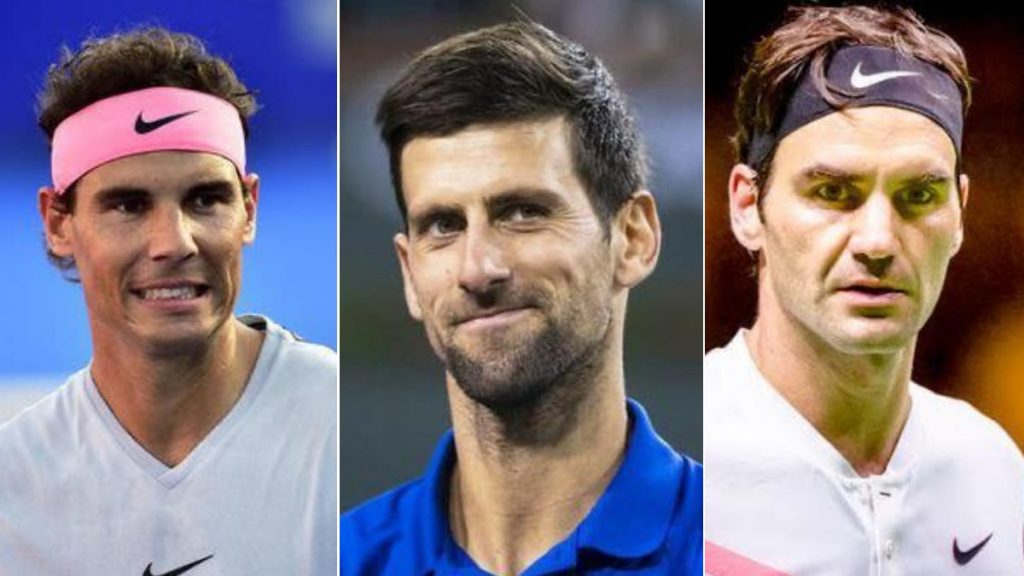 The glamorous trio of Roger Federer, Rafael Nadal and Novak Djokovic have different playing styles, mindsets and strengths that have helped them achieve individual greatness and make it big in the sport.
So for a young player, they are perfect role models to follow and one such player happens to be Russian 23-year-old Andrey Rublev who won 5 ATP titles and qualified for the ATP Finals for the first time in his career, proving to be the most consistent player of 2020.
Drawing inspiration from the 'Big Three', Rublev picked some of their strengths that the Russian would want to emulate in his journey as a tennis player for the years to come.
Rublev named some strong qualities of the legendary trio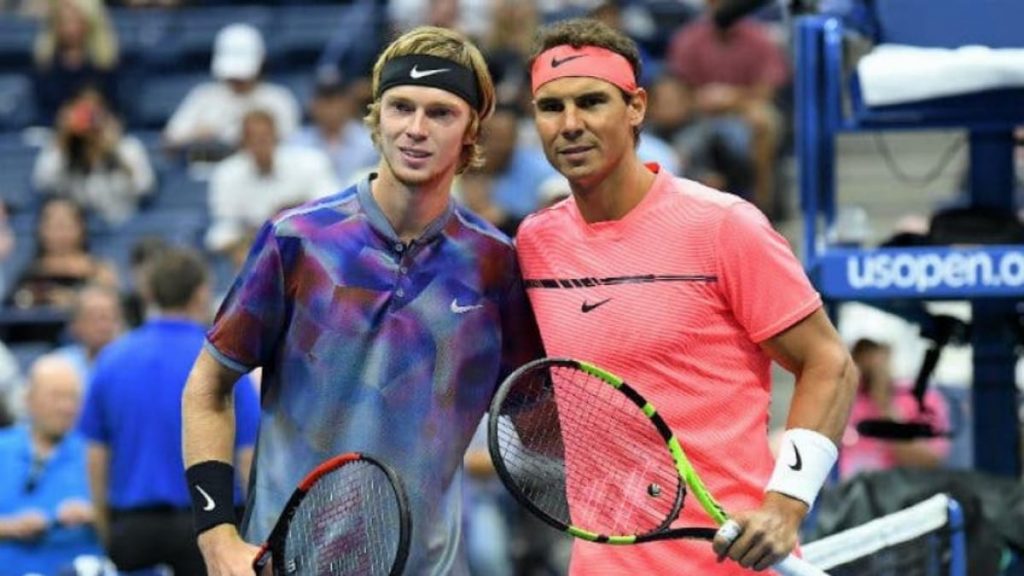 In a recent interview, Rublev picked some strong qualities of these legends starting with the mental strength that the World No.2 Rafael Nadal possesses.
When asked, Rublev said, "I would say Nadal's mind."
Moving on to the Swiss tennis ace, Federer whom we all know as the one producing the most soothing and flawless shots on the court. Known for his unreal shot-making ability, the Russian was right in picking the Swiss maestro's 'timing' as his strongest quality.
For Djokovic, whom Rublev has not yet played against, he picked out the Serbian's insane flexibility, vision and backhand. Novak's slides on a hard-court often get the World No.1 compared to Spider-Man.
"Federer's sense of timing and for Djokovic, his vision of the game, his backhand and his elasticity. Each player has a significant advantage over one aspect of the game," said the Russian.
Rublev, who has played only two out of the 'Big Three', is slowly rising his game on the ATP tour. 2020 was a breakthrough year for the young Russian who won a joint best 41 matches and a record five ATP titles.
Going into the new year of tennis competitions, Rublev will surely get more encounters with the legendary 'Big Three' of tennis.
Also Read: "Rafael Nadal will 'die' on the field, but he will continue to play," Andrey Rublev likens Nadal's fighting spirit to Federer's image