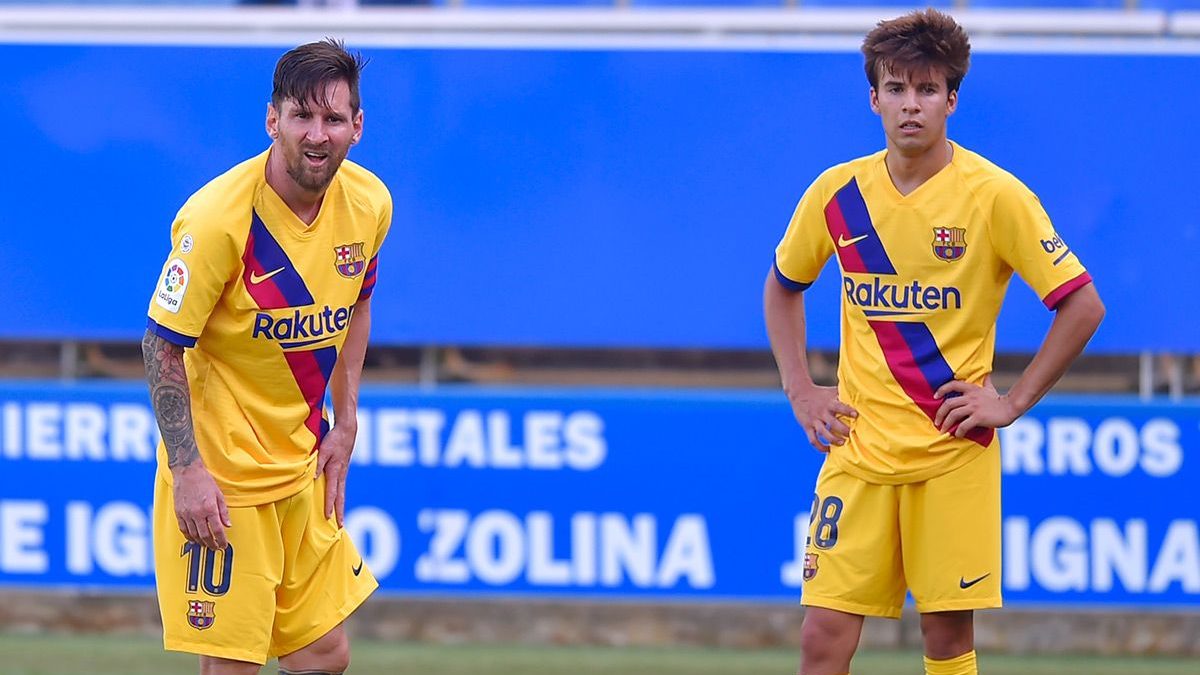 Riqui Puig has been one of the better products of the La Masia but has not been getting regular game time with the Blaugrana in recent times. At the start of this season, Ronald Koeman took over the reins as manager and made it clear that his future was at stake. Ronald Koeman didn't see him as essential to his plans and had asked him to find a new club. However Riqui Puig decided to sit tight and fight for his place by showing his talent. However it doesn't seem to have impressed Ronald Koeman much, and the young midfielder finds game time hard to come by.
For the sake of his career and mentality, Riqui Puig must leave FC Barcelona at all costs
Let's make it clear, FC Barcelona is a terribly run club and it is a wonder how they haven't been placed into administration yet. They are nearly €1.2 billion in debt and can't afford to sign new players without incurring further debts. Much of the debt has come from the player wages with players like Ousmane Dembele, Phillipe Coutinho and Antoine Griezmann earning big money despite doing nothing. Except for Griezmann, the other two are injured for fun and earn their massive weekly wages doing absolutely nothing. Then there is Lionel Messi who approximately earns €555 million per year.
Performance wins matches and no player is playing good enough to win matches for FC Barcelona. The club cannot pay money to bring in reinforcements as they are in debt and therefore they will have to depend on their academy graduates. Riqui Puig is one of the most standout graduates from the La Masia academy, but is being criminally mistreated by Ronald Koeman. While it is obvious that we are not privy to what is happening inside the club, it is well known that Puig is a talented player. However Ronald Koeman has gone out of his way to alienate Riqui Puig and telling him to leave the club.
Now it has come to be known that Arsenal had tried to sign Riqui Puig in the winter transfer window but the club had rejected the move. The Premier League club had sought to sign him before turning their attention to Real Madrid's Martin Odegaard. Once it was known that Riqui Puig was not coming, Arsenal signed Martin Odegaard and now Riqui Puig still is at FC Barcelona, having his career wasted. It can only be hoped that he leaves the mismanaged club and seek for a better future elsewhere.
Also read: Chelsea qualify for the FA Cup quarterfinals after beating Barnsley 1-0