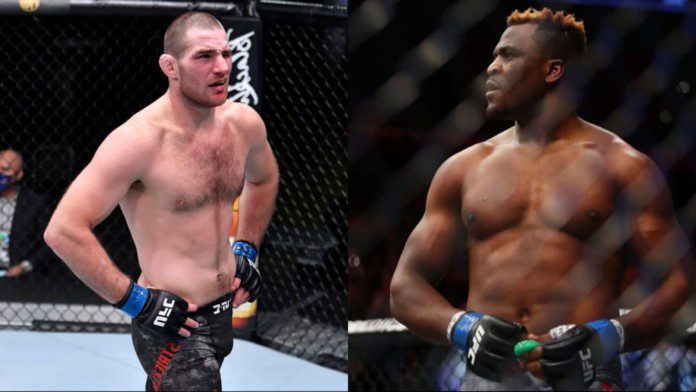 Sean Strickland always pops up in the media for the weird and crazy things he says and does. Recently he even joked about "f***ing" up UFC heavyweight champion Francis Ngannou while sparring with him.
Strickland said, "You know I would like to think that I fucked Francis up. But I really think that he's very nice to me. But I fucked Francis up," all the while laughing while saying it. But he did later on he said that he genuinely has fear when facing Ngannou.
He even opened about how well he does against 'The Predator' on Twitter and how it would be if they fought in a real bout.
"Everyone ask me how do I do with francious lol!! I will tell you that I do really well with him with 16 Gloves in the GYM lol!!! bottom line is you put 4 ounce gloves on him in a FIGHT and he touches me once and I will go to dreamland!!!! LOL"
If anyone were to say that they enjoyed taking on Ngannou then it would just make-belief, however with all the things Sean Strickland has said and done, we can't help but laugh.
Sean Strickland "calls Francis out every sparring session" says head coach Eric Nicksick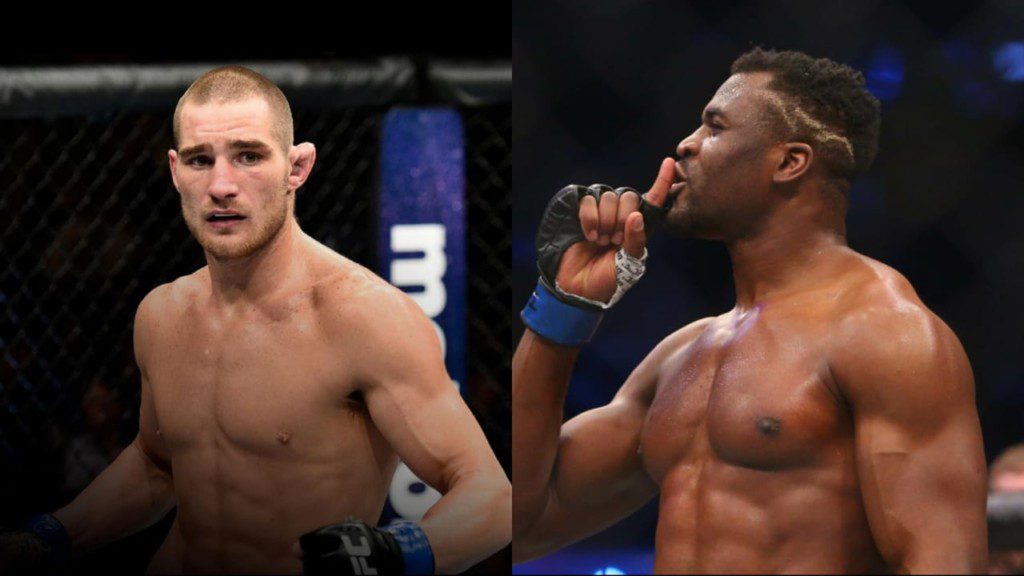 Sean Strickland isn't afraid to run his mouth out in the media or on any social platforms without caring about what people may label him as and it seems that he carries that confidence to the gym too. According to head coach Eric Nicksick of Xtreme Couture, one of the most established combat sports gyms in the world, Strickland routinely picks a fight with Francis Ngannou.
"He calls Francis out every sparring session. He loves to spar Francis because he goes 'I want to feel as close to death as possible and I want to have that fear of god in my heart every time I spar a guy like Francis Ngannou.' So sure, we throw him in there and let him get some rounds with Francis."
Amazingly Ngannou is said to be gentler to his sparring partners and doesn't go all out ripping people's heads off. Nicksick said, "You feel like at any moment Francis could just and knock his lights out if he wants to but Francis, to his credit, he's done a really good job of keeping his sparring partners intact."
"The rounds between him and Sean are actually very competitive. Sean gets in there and gets after it and Francis will entertain him if you will and not knock him out. There's some great rounds and credit to Sean, not everybody is champing at the bit to hop in the cage with Francis."
Also Read: "I'd rather die than go back"- Sean Strickland opens up about his brief incarceration