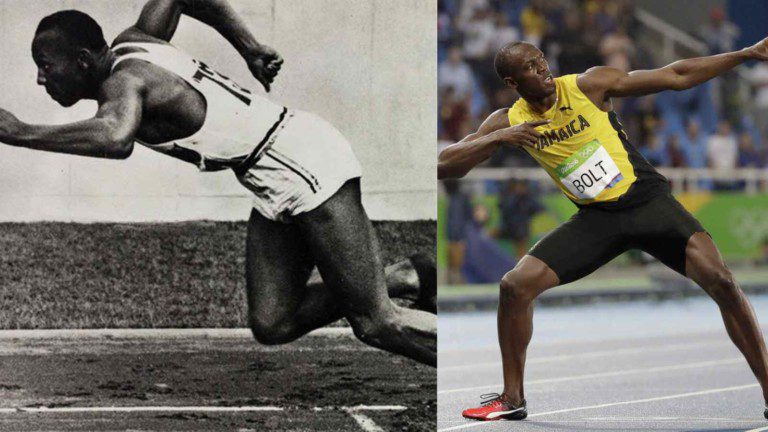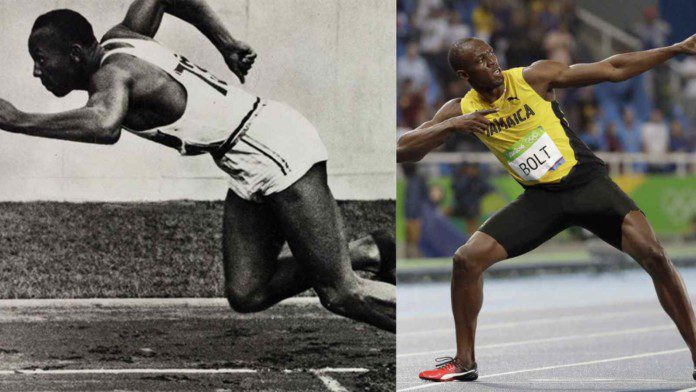 Athletics is one of the most followed sports across the world, especially the shorter duration races where the result comes out quickly. From Jesse Owens to Usain Bolt, the fans have seen several superstars of the game but not faster than these two.
However, in a fun and hypothetical comparison (based on numbers and records), let's find out who'll win a race between America's Owens and the mighty Jamaican, Bolt. Here are some of the facts about the two:
At the 1936 Berlin Summer Olympics, Jesse Owens ran the 100 meters in 10.3 seconds and the 200 meters in 20.7 seconds. Moreover, he became a global icon for winning four gold medals during the Games and foiling Adolf Hitler's plans for the Berlin games. His 100m world record also went on to stand longer than anyone else's in the event.
On the other hand, Usain Bolt covered the distance of 100 meters in 9.572 seconds and 200 meters in 19.19 seconds at the 2009 World Championships in athletics. The eight-time Olympic champion still holds these records against his name which makes him the fastest man on Earth.
Owens or Bolt – Who is 'actually' faster?
At the first glance, Bolt looks to have easily beaten Owens if the two had ever raced owing to the former's faster timings. However, on giving a rational thought to this, one can easily conclude that the track spikes and training methods are better today and if the two would have hypothetically been born around the same time, then maybe Jesse Owens could be closer to Usain Bolt's timings.
But if we give this another angle and think from a wider perspective, the US athlete ran fast with the weight of the world on his shoulders; he ran fast with the criticism of a racist society on his back, and he ran fast with all the hopes and dreams of his fellow African-Americans on his head. On considering this, he remains the most impressive sprinter of all time, if not the fastest under such a weight of expectancy and responsibility.
Also Read | Tiger Woods or Usain Bolt: Who is richer?