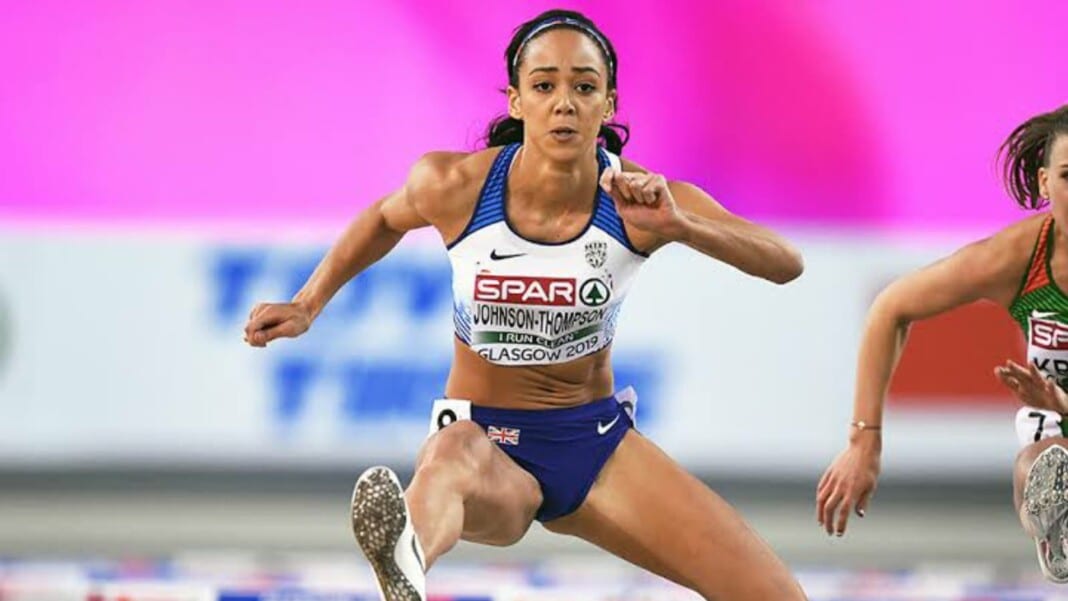 Name
Katerina Johnson-Thompson
Date of Birth
9 January 1993
Birthplace
Liverpool, England
Current World Ranking
1 (2021)
Sport/Event(s)
Athletics – Heptathlon
Major Achievements
Defending world champion.
Defending Commonwealth Games champion
2018 world indoor champion in pentathlon
Net Worth
$1-$3 million
Katarina Mary Johnson-Thompson, nicknamed KJT, is an English heptathlete. She won the gold medal at the 2019 World Championships and broke the British record with a score of 6,981 points, which ranks her at No. 6 on the all-time heptathlon lists. She also won the gold at the 2018 Commonwealth Games.
A two-time Olympian and currently ranked No.1, it's Katarina's best time to finally fulfill her dream of becoming an Olympic champion at the Tokyo Games 2020. If not gold, at least a medal is almost guaranteed from her. But the global star that she has become, let us know more about the Briton heptathlete Katarina Johnson-Thompson.
Katarina Johnson-Thompson Bio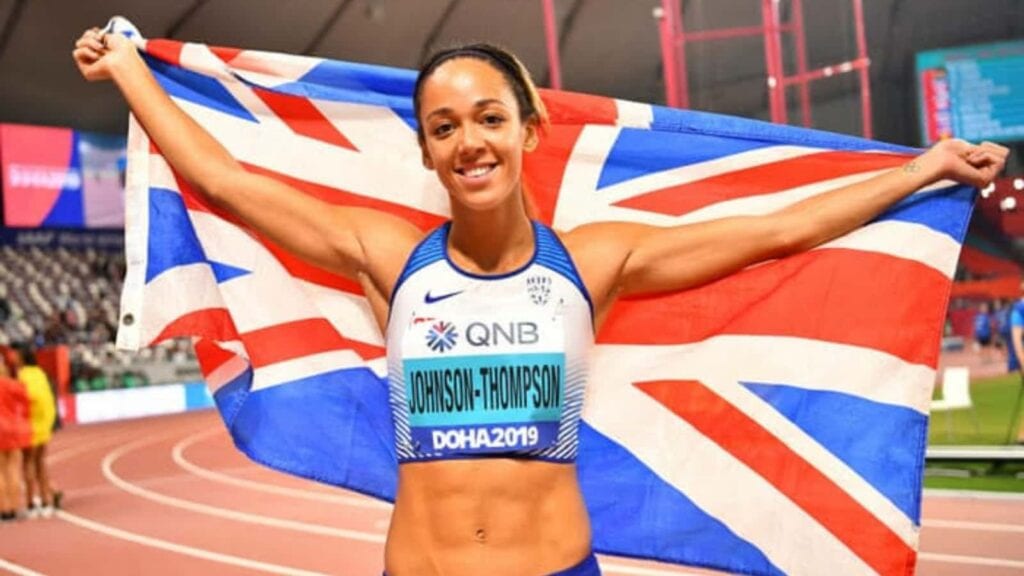 Katarina was born on 9 January 1993 in Liverpool, England. She measures an exact 6 ft (1.83m) and weighs around 68kg (150lb). Katarina is a lifelong fan of the local team Liverpool F.C. She has also been in a relationship with fellow athlete Andrew Pozzi since 2018.
Katarina Johnson-Thompson Net Worth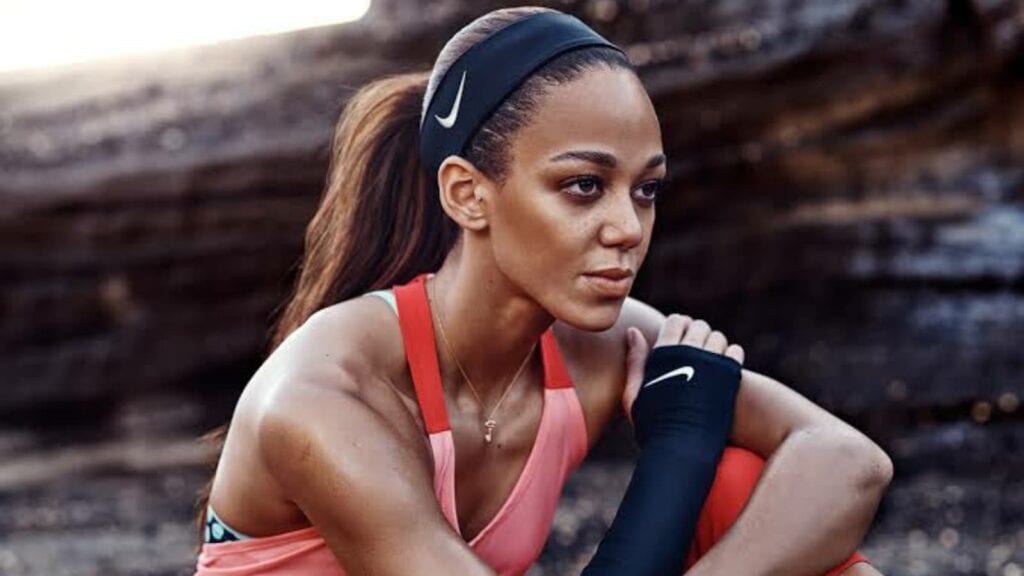 Katarina has an estimated net worth of $1-$3 million. Her main income is due to her successful career as an athlete. Moreover, constant support from brands such as Barrie Wells Trust and Nike have added a good fortune to her worth.
Katarina Johnson-Thompson Career Achievements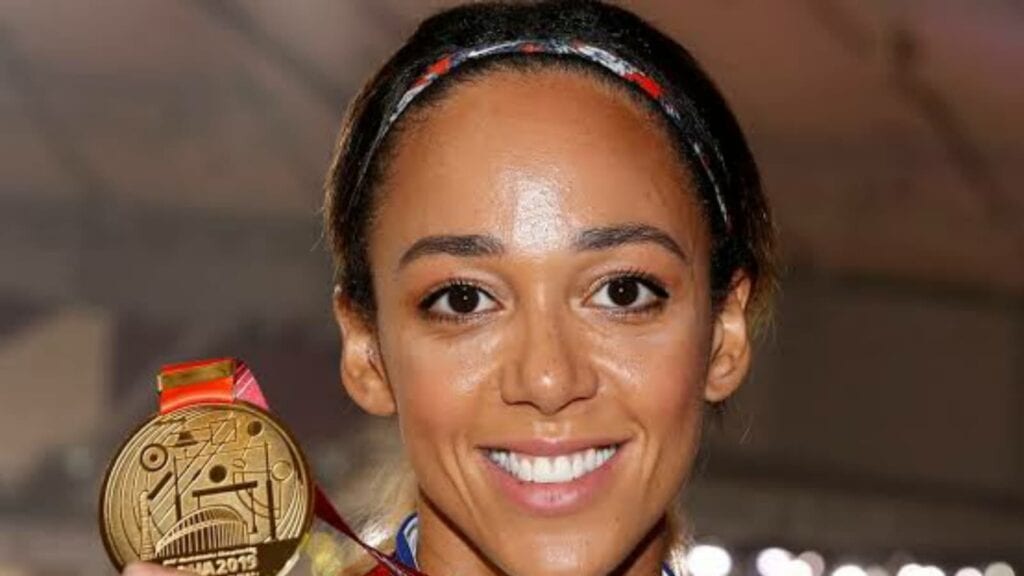 Besides having won numerous events as a heptathlete, Katarina has also brought laurels in events like pentathlon and long jump. She has been a gold medalist from 2018 World Indoor Championships as well as a two-time European indoor champion in pentathlon. Katarina has also been a world junior champion in long jump.
Katarina Johnson-Thompson Coach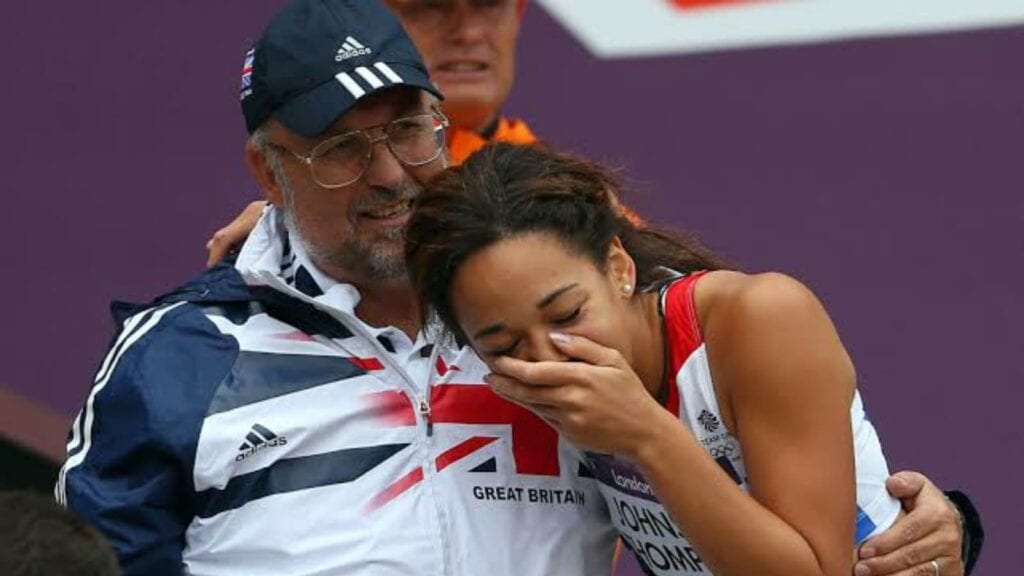 Johnson-Thompson was formerly coached by Mike Holmes. However, in September 2016, UK Athletics confirmed that she had split with Holmes, having been trained by him since 2008. Katarina subsequently moved to Montpellier, France, to be coached by a team led by Bertrand Valcin, joining a training group including Olympic decathlon medalist Kevin Mayer and double European heptathlon champion Antoinette Nana Djimou.
Katarina Johnson-Thompson Parents
Katarina is the daughter of Tracey Johnson and Ricardo Thompson, who died in November 2017. Her mother is a former dancer from Liverpool, while her father was a production assistant for ZNS-TV in the Bahamas. She spent the first year of her life in Nassau with her father after her parents separated and then joined her mother in the town of Halewood near Liverpool.
There cannot be a better example than Katarina, being in the Olympics twice before, that how hard it is to win an Olympic medal. After missing out in 2012 and 2016, the time of redemption for the Brit is here. This is arguably the best bet for her to not only clinch a medal but become an Olympic champion. All eyes will be glued on Katarina Johnson-Thompson when she takes the center stage during the heptathlon event.
Also Read: 5 Athletics World records that could be rewritten in Tokyo Olympics