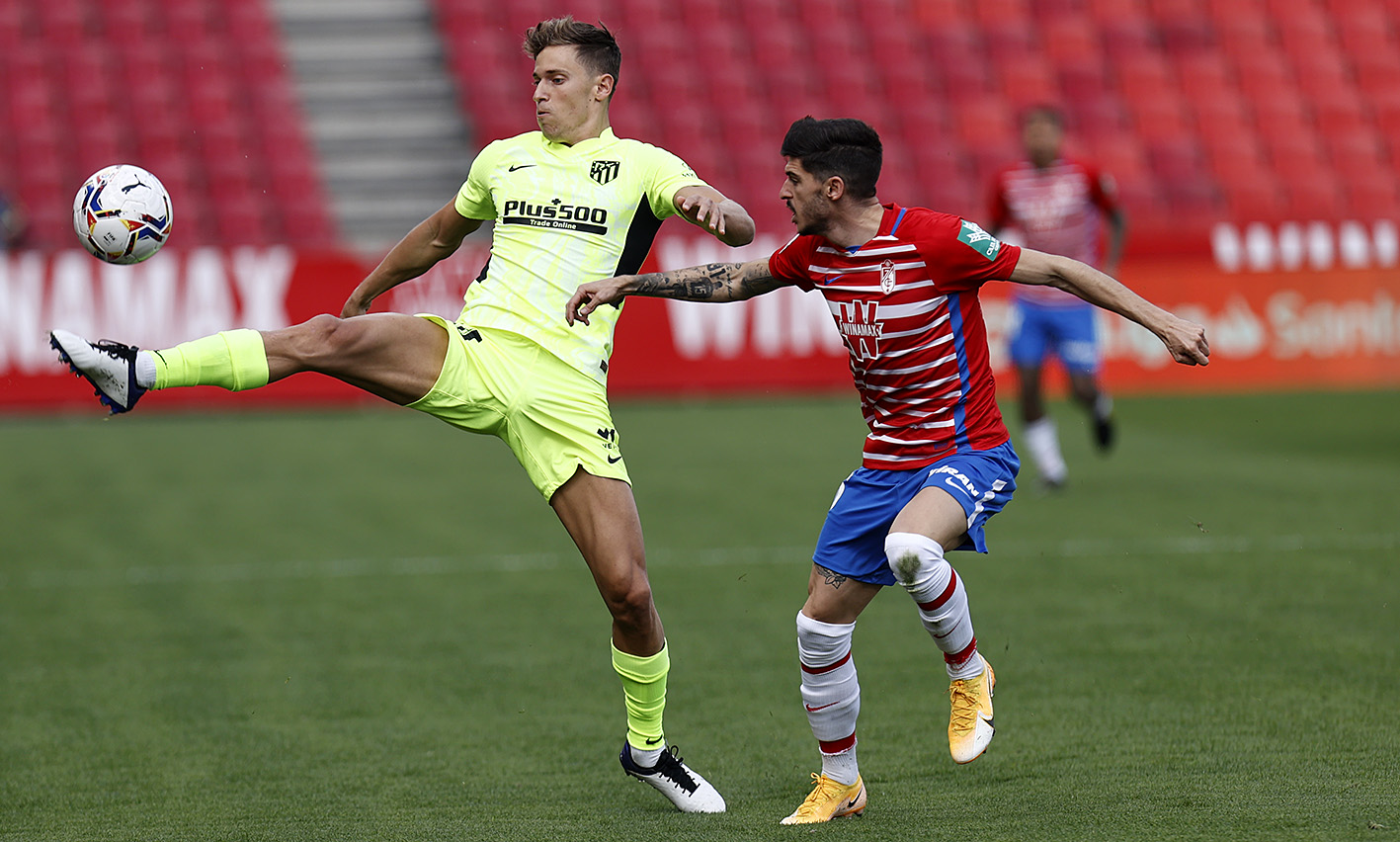 Atletico Madrid labored to a 2-1 victory over mid-table Granada to extend their lead at the top of La Liga. Angel Correa scored a fortuitous goal for the leaders to give all 3 points to the Madrid side.
Diego Simeone's team saw an eight-match winning streak come to an end when they were pegged back by Celta Vigo. The match was evenly poised until the Correa goal as Herrera had equalized for Granada minutes after going down.
Angel Correa scored the winning goal
Luis Suarez hit the crossbar early in the second half as Diego Simeone's side looked for a breakthrough. Llorente scored the opening goal for Atletico after a dull first half which lacked any real goal-mouth action.
Llorente's goal was his seventh of the season, while his lay-off for Correa was his sixth assist.
"As coaches trophies are wonderful because they fill you with excitement and glory," Simeone said of Llorente.
"But when you work with a footballer and see them grow, you feel even more joy and more enthusiasm to keep doing what you're doing."
Atletico's Yannick Carrasco and Saul Niguez were both guilty of light challenges on Jorge Molina, who battled to shift the ball into the path of Herrera, whose finish hit Llorente and crept in.
Atletico went ahead in the 74th minute after a shot by Correa deflected of defender Vallejo to loop into the top corner.
Diego Simeone will now start to shift his focus towards the Champions league fixture against Chelsea. Atletico will be at a slight disadvantage that their home leg has been shifted out of the Wanda Metropolitano.
Atletico Madrid have marched 8 points ahead of their closest rivals Real Madrid and have a game in hand over their rivals.
Also Read : Liverpool's title hopes over after 1-3 defeat against rivals Leicester