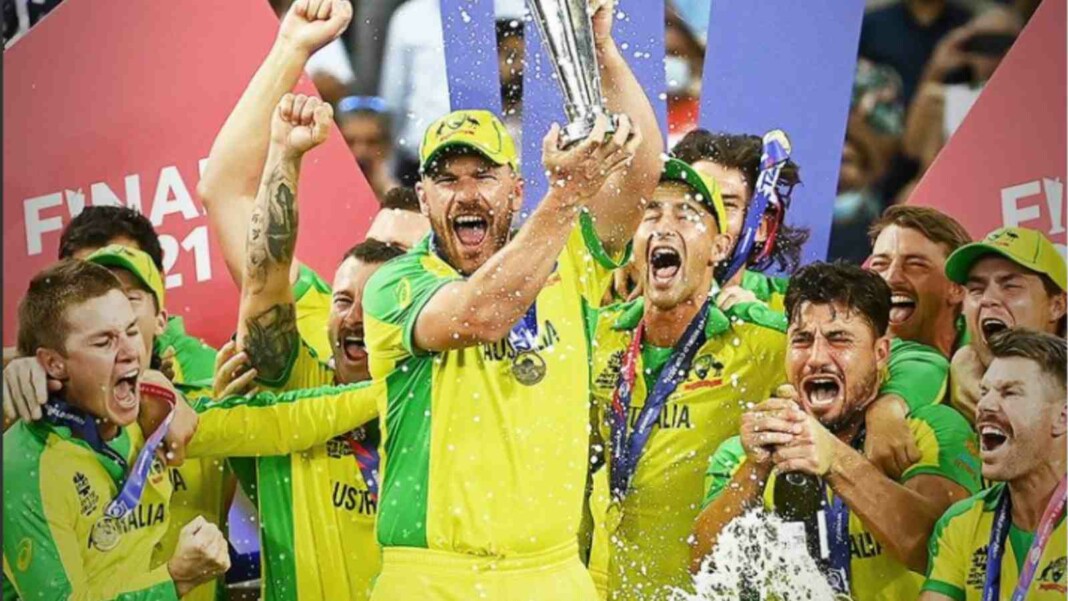 "Never ever, ever underestimate the Indians," Justin Langer had passionately declared after the famous Test win for India at Gabba earlier in the year. And less than a year hence, the cricketing world completely forgot the 'write off at your own peril' warning plate. Cut to October 2021, every dexterous cricketing individual had done the same with Australia. One month on, Australia are the T20 World Cup champions!
And while Australia have arrived belatedly to the short format party, it cannot ever be argued that in our sport, there is one nation that has cleared itself of competition and stands undisputedly clear of the pack. This cricket team has won as many as five ICC World Cups and now, with the addition of the ICC T20 World Cup after being discounted prior to the tournament even as a contender, they have made sure the world is served a reminder of just how dominant they have been in World Cups.
So, let us just tweak the Justin Langer statement slightly – never ever, ever underestimate the Aussies. Not even if they roll up to a T20 World Cup with a team that looks like they will don the whites and play with a red ball. That is because, on the night of the final when Australia turn up – and they almost always get to that stage – one will find Glenn Maxwell switch hit the last ball of the tournament and send his country into delirium.
Australia wins T20 World Cup via orthodoxy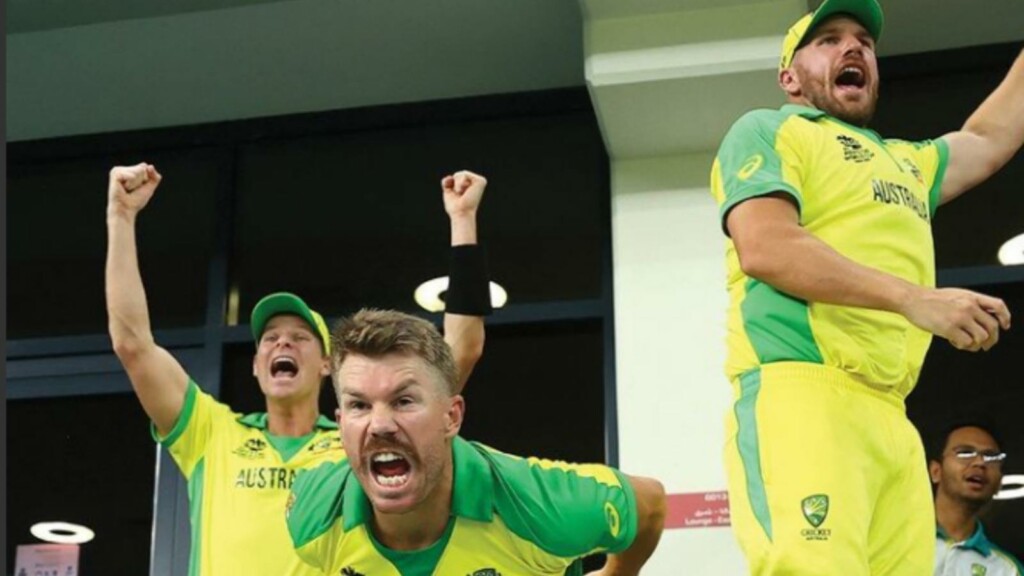 It almost belies belief how consistently Australia waltz into these big stages and nervelessly finish on the podium, holding aloft the trophy in the backdrop of celebratory fireworks. And the T20 World Cup victory was a victory borne out of orthodoxy – at least for the most parts.
Have a look at the Aussie pace attack for instance – Pat Cummins, Mitchell Starc and Josh Hazlewood. That is their Test match bedrock with little T20 credential to boot. For the uninitiated, here is an IPL credential check for the three.
The consistent Cummins, number one bowler in Tests, blessed KKR in disguise by pulling out of the final phase of IPL 2021 which saw his team script a miraculous turnaround to finish runner up. Starc, a fiery slinger instigated by combustive comments, has not played an IPL game since one can remember. Meanwhile, the metronomic Hazlewood has only just started to get successive games for his franchise.
There was also Steve Smith who is being rallied between IPL franchises as though he were a tennis ball in a grand slam final between Rafa Nadal and Roger Federer. His mate in controversy, David Warner lost his IPL captaincy and perhaps even the franchise following poor form and he stood up to be counted in the crunch games. And the likes of Mitchell Marsh and skipper Aaron Finch cannot even find any IPL suitors.
But when they gather together to pull on the yellow jersey of their nation, there is something about them, especially on the big stages. Hardly ever has an Australian team in coloured clothes capitulated in World Cups. Imagine the character of these players and how absolutely unfazed they are by occasion. And compare that to the Indian counterparts who almost always – this World Cup aside – make it deep in ICC tournaments and falter in these games.
Australia and New Zealand prove predictions are useless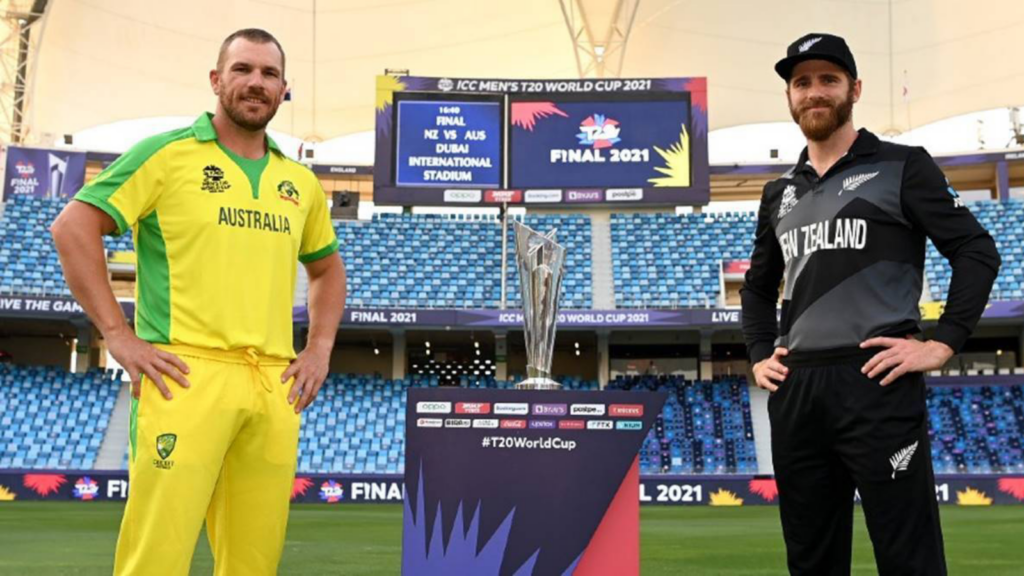 Another team making it a habit of faltering in these games is New Zealand. Australia's Trans-Tasman rivals are never among the favourites before a tournament starts. Yet they seamlessly make the knockouts and in the last few years, the finals too.
The Kiwis are runners up of the fifty over World Cups of 2015 and 2019, as well as the twenty over World Cup of 2021. Lest they be called 'always the bridesmaid, never the bride', they broke their jinx against India by winning the WTC final earlier this year. The Kane Williamson led side has once again held up a very firm card in the face of studied predictions and that card says in bold – useless.
In all the aforementioned appearances of New Zealand, they were the surprise package. The world looked at them and always wondered how they reached here despite pretty much knowing how. New Zealand are a solid cricket team with well rounded skillset and led by a stellar captain who backs his players. However, in this particular final, both teams were surprise packages.
And so useless is the only way to explain every prediction that discounted the Trans-Tasman teams. Every prediction had understated New Zealand and cast aside Australia as 'not good enough'. Yet, these two teams comprised actors at the showpiece clash! England and Pakistan, the two billed finalists, bowed out a game earlier and India, perhaps the biggest favourite to win, did not even arrive with their heavy artillery till it was too late.
Australia – nation of domination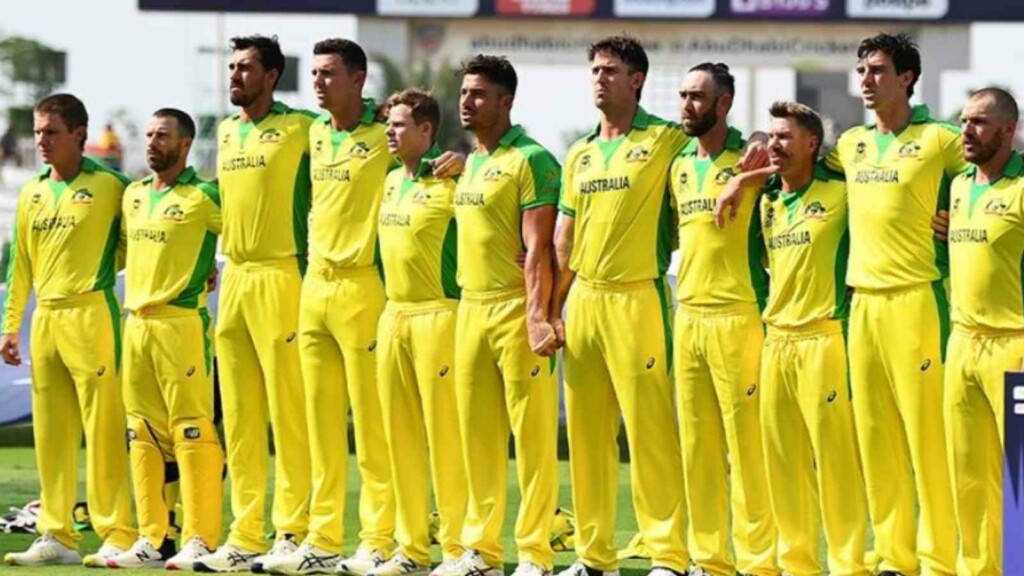 And while Australia themselves arrived late to the T20 final podium, it was only a matter of time for the nation that has dominated world tournaments like no other. There must be slight context attached to this and nothing ever makes whole sense without circumstance.
When the T20 format was introduced, the Aussies treated this like their side assignment. T20 cricket was never serious business for them, and they made sure the world saw that. The jerseys would have nicknames printed on the back and the cricket would serve as a break from other serious business. Even Ricky Ponting, the skipper who has intensity accompanying him like sunlight from a sun, was unable to wrap his headspace around this format.
In fact, since playing their first ever T20 game in 2005, Australia have won two out of four fifty over World Cups to complete one global trophy in every continent the World Cup has ever taken place. 1987 in Asia via India; 1999 in Europe via then within the continent United Kingdom; 2003 in Africa via South Africa; 2007 in North America via the Caribbean and finally in their own backyard to annex Oceania in 2015. That is how one defines domination.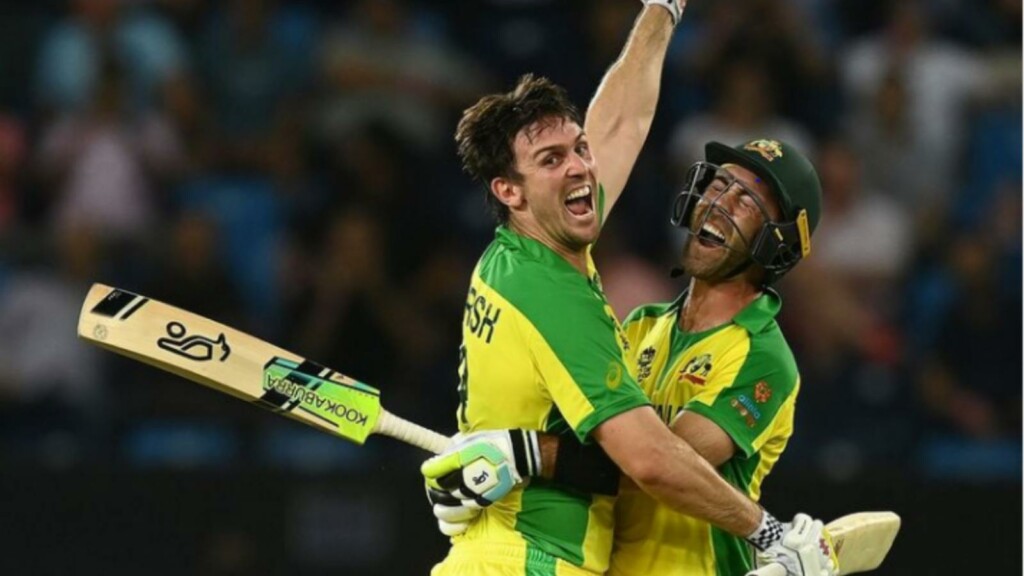 And even though they only took the game's newest format seriously after a fair while, the lack of a silverware as validation must have been an irritable avoidable. So they made sure the long wait was satiated with panache as Australia won the final in idiosyncratically dominant fashion. For only a brief while did New Zealand look competitive and that was solely courtesy of the smashing brilliance of Kane Williamson.
The final, otherwise, was one sided and that is just how the Australian team do finals. Every World Cup final they have played in this century has been one-sided victories. 2003 against India was a no contest, 2007 against Sri Lanka was a bigger no contest, 2015 against New Zealand was over in the very first ball and 2021, one may say, was decided half an hour before the game when the coin fell in Finch's favour.
Perhaps the coin was only academic because when Australia rock up at finals, they usually rock back with the trophy. It is a foregone conclusion, one of the only constants in sport – not even a prediction, it is a spoiler!