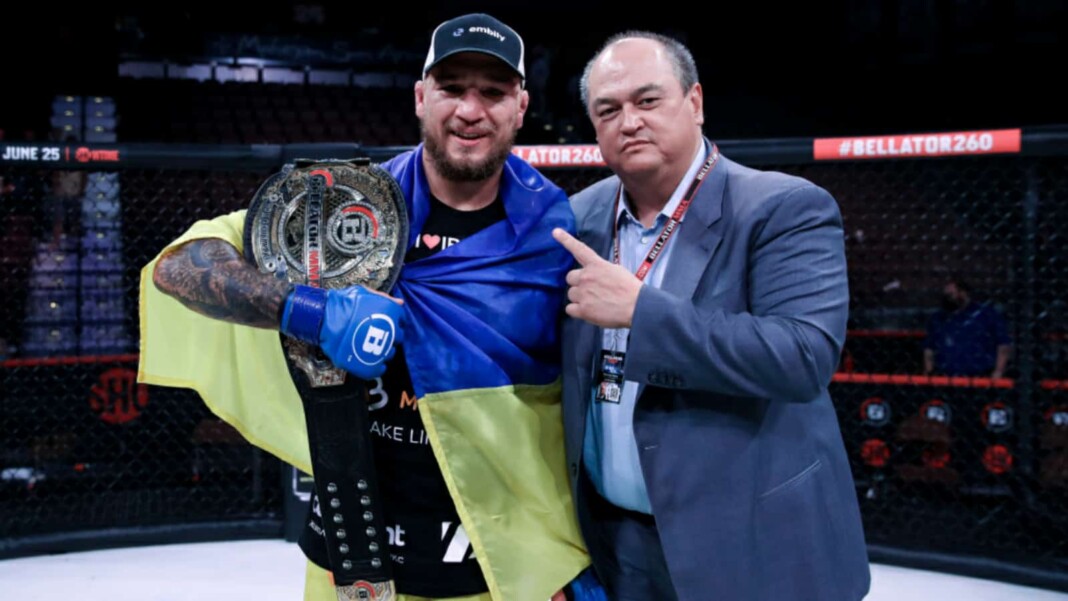 The former Bellator Welterweight champion, Douglas Lima entered the Octagon at Bellator 260 to face the undefeated Welterweight fighter Yaroslav Amosov. Amosov improved his record to 26-0 and using his dominant wrestling he defeated Lima to become the new Bellator Welterweight champion.
Douglas Lima started the fight using heavy striking and landed two head kicks, but during the middle of the round, Amosov scored his first takedown and stayed heavy on the champ throughout the round.
Amosov delivered some stand and bang show against Lima for almost two minutes at the start of the second round before again taking him down. The third round also ended in an almost similar fashion.
While entering the championship rounds, Amosov secured an early takedown and landed some nice elbows in Lima's full guard. The crowd started booing both the fighters and this round also ended with Lima being on his back for almost the whole time.
Lima's frustration grew, even more, when Amosov landed one more takedown in the final round. Douglas Lima looked to end the fight with an armbar but Amosov survived it and ended on the top once again.
After the display of this domination performance, the judges rewarded all five rounds to Yaroslav Amosov and he became the new Bellator Welterweight champion and stayed undefeated in his MMA career.
Here are the Bellator 260 results:
Bellator 260: Main Card Results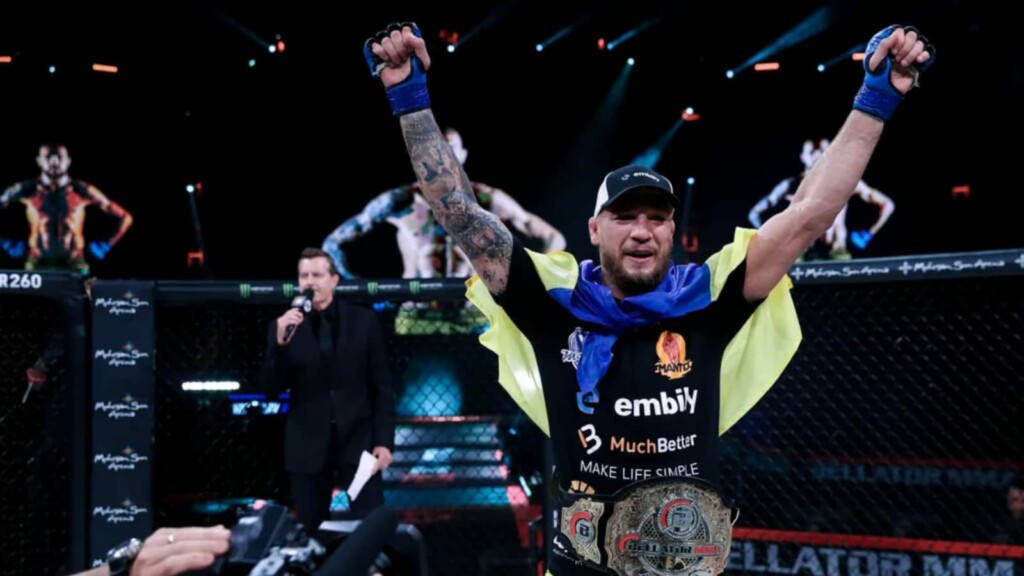 Yaroslav Amosov def Douglas Lima via unanimous decision (50-45, 49-46, 49-46)
Jason Jackson def Paul Daley via unanimous decision (30-27, 30-27, 30-27)
Aaron Pico def Aiden Lee via submission (anaconda choke) (Round 3, 1:33)
Mark Lemminger def Demarques Jackson via (TKO) (Round 2, 3:36)
Bellator 260: Prelims Results
Kyle Crutchmer def Levan Chokheli via unanimous decision (30-27, 30-27, 30-27)
Justin Gonzales def Tywan Claxton via split decision (29-28, 28-29, 29-28)
Bobby King def Nick Newell via split decision (30-27, 28-29, 30-27)
Lucas Brennan def Matthew Skibicki via submission (anaconda choke) (Round 1, 1:54)
Marina Mokhnatkina def Amanda Bell via unanimous decision (30-27, 30-27, 30-27)
Alex Polizzi def Gustavo Trujillo via submission (straight armbar) (Round 1, 4:22)
Also Read: Bellator 259 results: Cris Cyborg stops Leslie Smith in the fifth round, calls out Cat Zingano.