The former No.1 pick drafted overall in 2016 by Philadelphia 76ers, Ben Simmons has been a part of headlines in the National Basketball Association's world for quite a while regarding the on going beef he has with 76ers since the summer.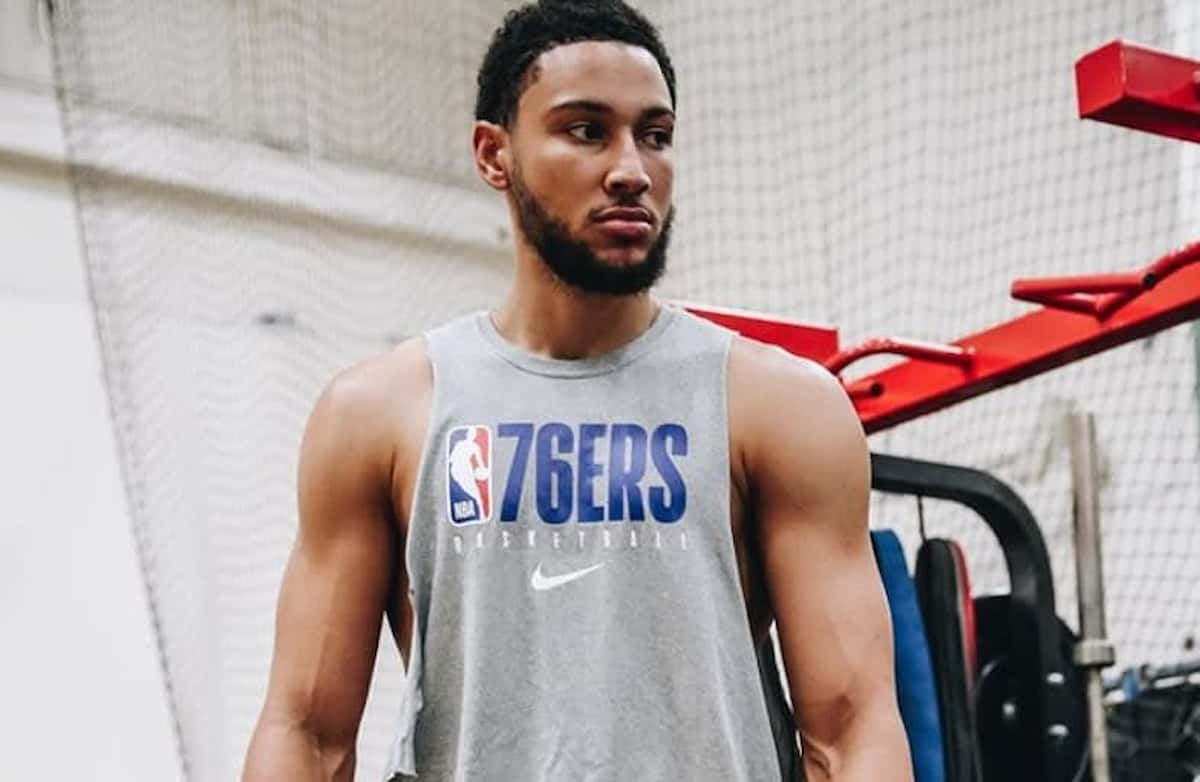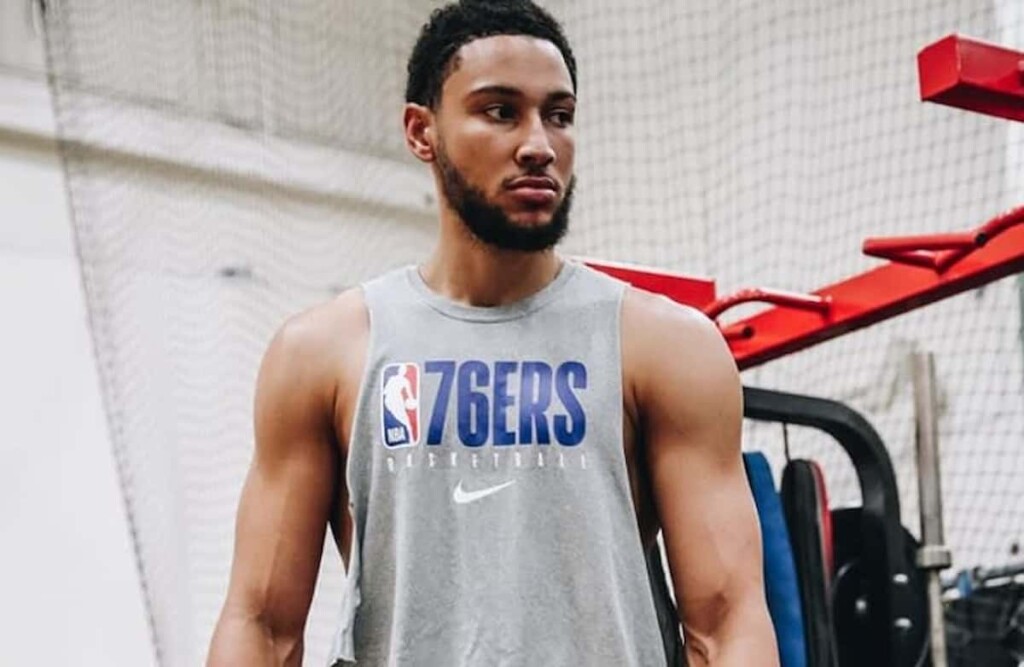 Ben Simmons having a packed resume already got him signing the Max Contract Extension . The resume includes: 3× NBA All-Star (2019–2021) All-NBA Third Team (2020) 2× NBA All-Defensive First Team (2020, 2021) NBA Rookie of the Year (2018) NBA All-Rookie First Team (2018) NBA steals leader (2020)

And many other stats where he is a part of elite clubs including name of generational talents like Oscar Robertson and LeBron James. All of this led to improvements in the organization and team was performing well in the playoffs all while "trusting the process", until last season which has changed and affected the whole process now.

The young, athletic and energetic guard averaged 11.9 points, 8.8 assists and 7.9 rebounds in 12 games in the 2021 playoffs and didn't quite live up to expectations the organization and fans had from him. Simmons finished Game 7 with just five points and finished the playoffs with 25-for-73 from the free-throw line, the worst rate in NBA postseason history.

That was the particular night which gave rise to the beef and Ben Simmons demanding a trade. Having 5 points, 13 assist and 8 rebounds while shooting 2-4 from the field in 36 minutes. With 3:30 remaining in the game 7 against Atlanta Hawks and trailing by two points, Ben Simmons had a chance to make a difference with a clean opportunity to dunk the ball after spinning past the defender but he gave up on the dunk and passed it to Tobias Harris who got fouled and somewhere all this resulted in a 96-103 defeat.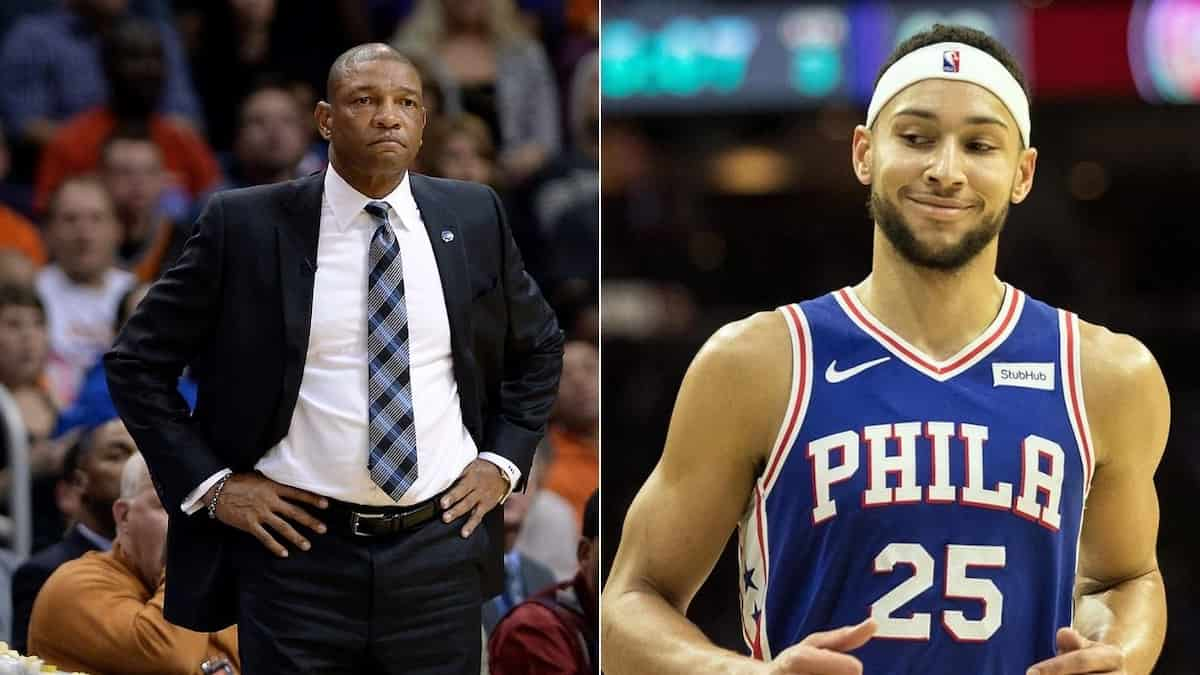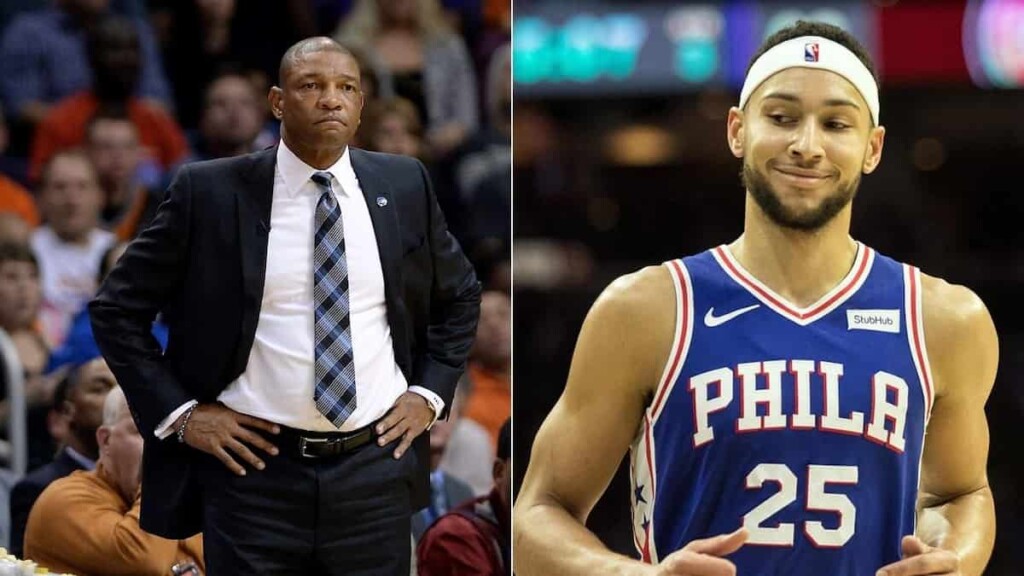 In the post game interview, Philadelphia 76ers head coach Doc Rivers told the media that he is not sure of Ben Simmons being a point guard on a championship team. The head coach quoted that:

"I don't know the answer to that."

In response of the question:

"Do you think Ben Simmons can be the PG of a championship team?"

After some days the head coach came out and was open regarding the misinterpreted statement.

All this pressure in the air led to Ben Simmons demand a trade out of Philadelphia. But which isn't seen very possible at the beginning since the trade value for Simmons was down and the team has spent the last 4 years building around Simmons so he can unlock his full potential and lead the organization to success.
Also Read:"Just like Daddy": Crowd bullies Bronny James by raising the China…

But both the parties not coming up to a mutual solution and Simmons not reporting and answering to the office also showing up in the practice with the least will to play after months of continued beef and not responding to the front desk and also not showing up for the media day. Gave no options but to fine and suspend Ben Simmons to get a hold at the situation.

Meanwhile Joel Embiid also came out with his frustrations which maybe raised the temperature of the situation a bit .
The fines and suspension have financially affected the guard since every missed game is costing him to lose $227,613 and all this as well the other fine amounts will be deducted from $8.25 million which has been put in an escrow account by Philadelphia 76ers until they arrive on a mutual condition or agreement. The guard was also fined $360,000 during the start of this month for missing a game against Detroit Pistons and can face more fines in the near future since he has missed the whole road trip too.
Ben Simmons house on sale

Amidst all the pressure Ben Simmons listing his mansion near Philadelphia 76ers centre at New Jersey for $5 million in second third week of October, made sure that the young star wants out as soon as possible.
In early July this year it was stated by The Times that Ben Simmons picked up a West Coast out post, dropping $17.5 millions on a brand new farmhouse in Hidden Hills, last year.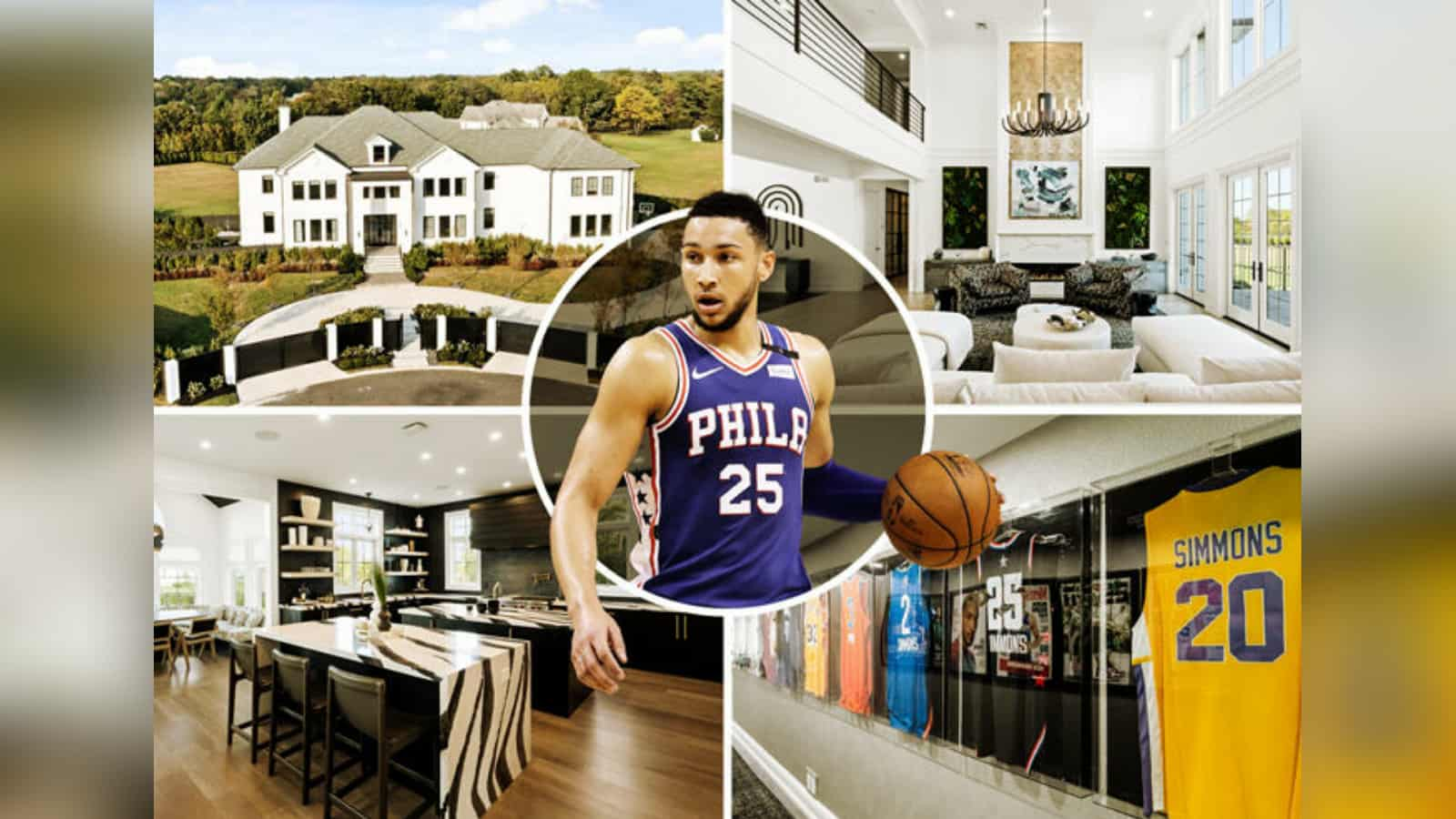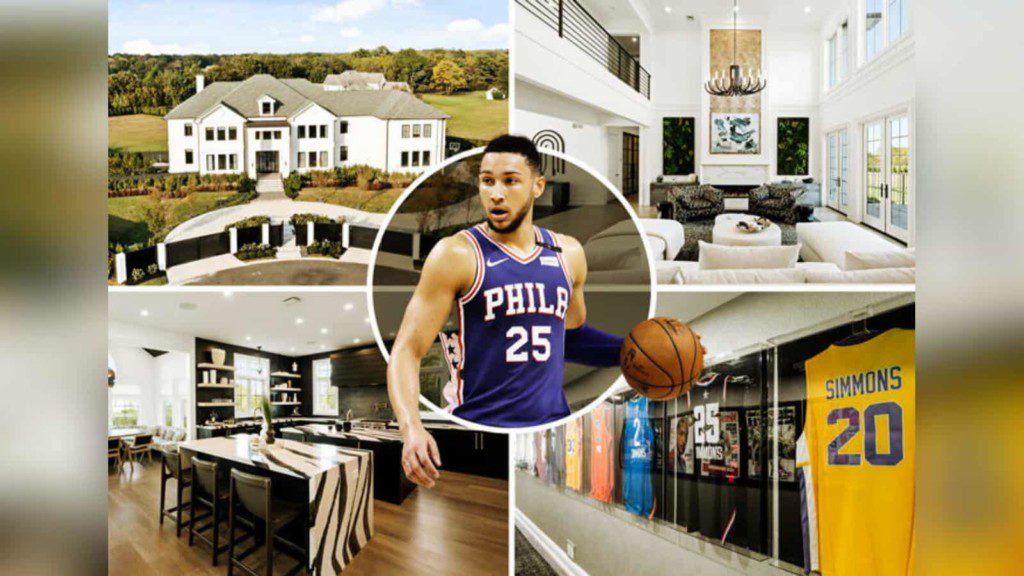 On WIP-FM which is a commercial radio station licensed to serve Philadelphia on Tuesdays evening show with Joe Giglio, Howard Eskin stated that:

"I was told by somebody very reliable he may be tapped out, broke . Cash flow broke. Because he's losing so much money, but he spent so much money. 17.5 million dollar home, remember he has to pay taxes too. 17.5 million dollar home!. He's got two homes in the Philadelphia area, probably worth eight or nine million. He buys a new car every month, four or five hundred thousand. He just spends money like it's nothing because he thinks it never ends. And the person that told me, it's very reliable that he has got serious cash flow issues."
Also Read:"It's not about the triple-doubles no more!"- Kendrick Perkins expresses discontentment…

Everything that Eskin stated was throwing light on Simmons being broke due to fines and his ridiculous spending habits.
All this issues with the fines, suspension and missing games and the organization not being able to find a suitable trade which is good for both the ends may result in either Ben Simmons getting stuck in the situation right now and end up broke or return to the team as their guard again.The NBA can also officially step-in in this situation.