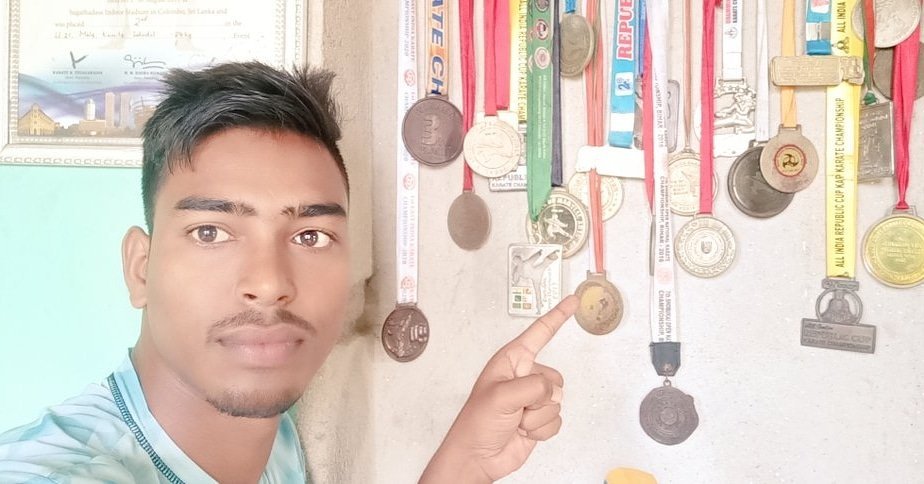 There have been innumerable cases of sports-persons in India being treated with apathy by government authorities . The latest example is that of karateka Md. Zabir Ansari from Bihar.
The 22-year old hailing from a humble background resides in Jhajha situated in the Jamui district of the state. He has been the Bihar State Champion in karate five times from 2015 to 2019. He has also won 2 medals in the national championships, a silver in 2017 and a bronze in 2019.
In 2017, he won his first international medal for India, a silver at the South Asian Championships held in Sri Lanka. He has also represented India at the Thailand Open and at two World Karate Series held in China and Turkey in 2017 and 2019 respectively.
'No help by Government'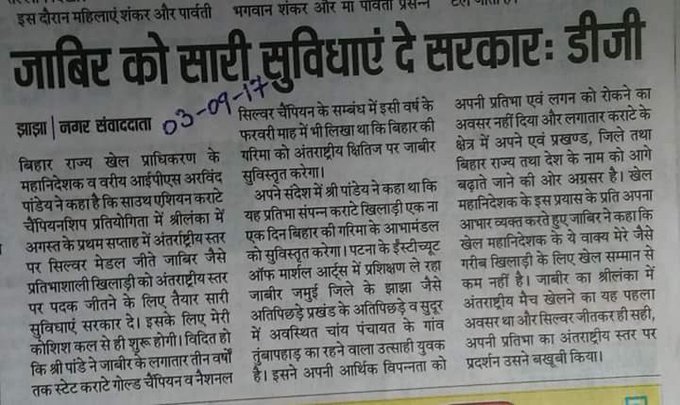 In an exclusive interview with FirstSportz, Zabir said that the help promised to him by the Bihar State Sports Authority in 2017 following his South Asian win has not materialized. He did win an award from the State Government and a cheque of Rs. 50,000 on National Sports Day last year but apart from that no help has been forthcoming. One of the newspaper clippings shared by Zabir quotes the Sports Authority's director IPS Arvind Pandey stating that 'Zabir is a talented player who has made Bihar proud at the international level. To further bolster his international career he should be given all the support by the state government'.
Zabir alleges that following this announcement in 2017, he has not been given much help by the government..
'If Government can't, individuals should help us'
He added that 'My trips to international tournaments have been funded by me and my sponsors. The State government, Sports Authority or Sports Ministry have not helped me at all in the last three years despite their promises.
In our country there are very good athletes, they only need help from individuals and the government. If the government is not helping, at least prominent individuals should come forward and help sports-persons, so that an athletes' dreams are not shattered. I have traveled to 4 countries so far. My coach Pankaj Kambli sir has helped me a lot.'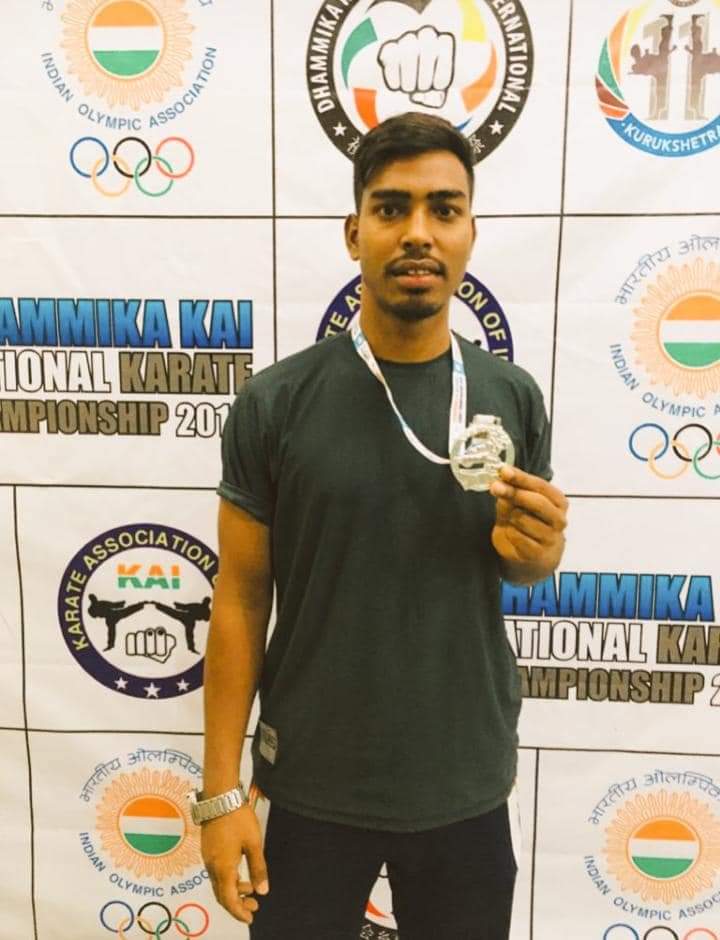 Zabir started his career in 2015 and became the Bihar State Champion in his debut year. His initial motivation to join the sport was for self-defense. He currently trains at the Institute of Martial Arts at Patna. His aim is to win a gold at the World Karate Series and become a top player. His ultimate goal is to represent India at the 2024 Olympics.
For that to happen, the sports officials of the state need to wake up and support young athletes like him. The Sports Ministry has been vocal about making India one of the top 10 countries in the Olympic medal tally. However India still has a long way to go to achieve that goal. For starters, the Ministry should plan and cooperate with State Governments and ensure that athletes like Zabir who come from humble backgrounds are taken care of. No talented athlete in the country should miss out on his or her potential over lack of funds.
Also Read: President Kovind: India is headed towards becoming a sporting superpower