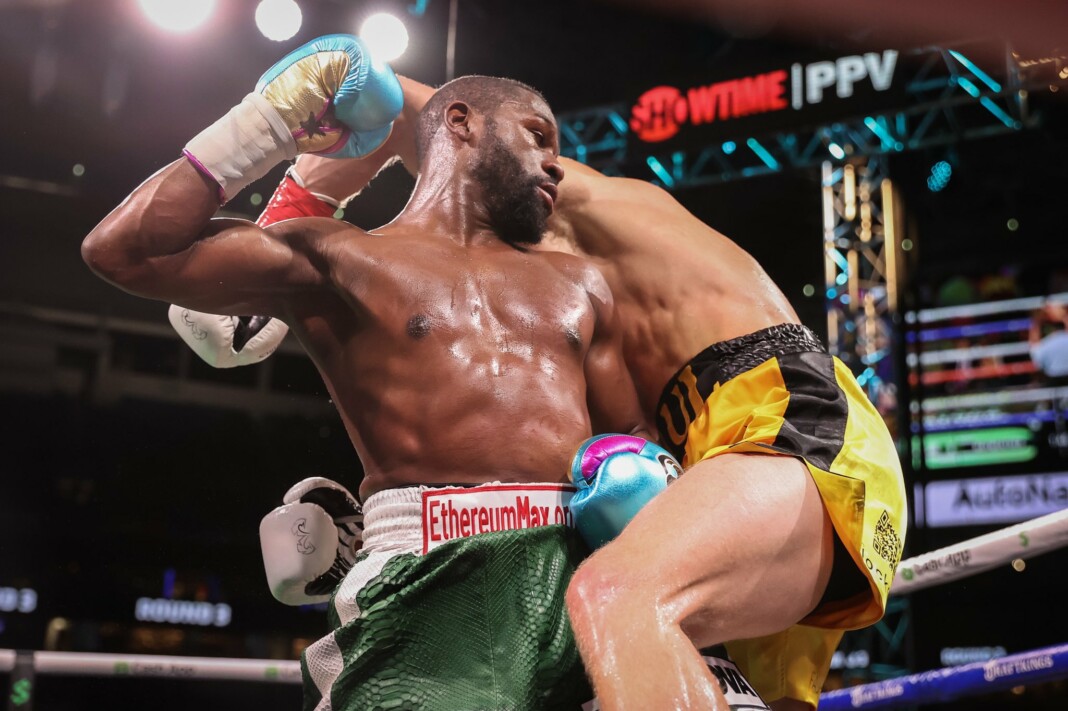 The most awaited exhibition bout – Logan Paul vs Floyd Mayweather was finally upon us. The pair were set to face off inside the Hard Rock Stadium in Miami for eight 3-minute rounds. Paul was coming off his only professional boxing bout against YouTuber KSI, and Mayweather was stepping inside the boxing ring for the first time in almost 3 years.
With the previous fights living up to the expectation. It was time for the main event. Migos performed their hit song straigtenin during the ring-walk break, and the legendary Jimmy Lennon Jr. announced the commencement of the exhibition bout.
Floyd Mayweather keeps Logan Paul at bay!
The fight began with Mayweather in his usual analyzing stance. Paul was throwing some heavy punches, even as Mayweather kept evading them with ease. Towards the end of the first round, Paul began swinging wildly hoping to connect at least once. But he failed.
Second round was pretty similar as Floyd Mayweather let Paul get gassed out. 'The Maverick' was clearly looking the tired fighter in only the second round. Not much of action.
The third round was pretty much the same once again. But this time, Paul landed a right hand. Mayweather for his part, began picking up the pace as the fight progressed and began landing some clear shots.
Logan Paul goes the distance!
It was only in the 4th round, Logan Paul landed some clean strikes, as the pair traded blows. Paul landed a clean right hand, while Mayweather for his part did the same as well.
There was not much action in the 5th and 6th round, as Paul kept trying his best to land that 'one punch'. In the seventh round, Paul missed a huge uppercut, as the greatest defensive boxer of all time showed immensely quick movement.
With a lot of expectations going into the eighth round, the pair ended up going the distance. What an achievement for the 'Maverick!'
Also Read : UFC Fight Night Rozenstruik vs Sakai: Prelims Results
Also Read : Floyd Mayweather Vs Logan Paul preview, predictions and undercard