After almost a 2 years Hiatus, Deontay Wilder is laced and ready to step back into the squared circle. The former heavyweight champion was humiliated by Tyson Fury at their rematch when he was TKO'd in the 7th. In the trilogy, Deontay would put up a fight, managing to send Fury down to the canvas, twice but ultimately would get finished in the 11th himself.
After this loss, Deontay went into deep introspection about what he wanted with his career. The man who started boxing to earn money in order save his daughter's life from illness has come a long way and now has something else to fight on towards. His legacy. Recently Wilder announced that he would be making his return to boxing against Robert Helenius in October.
A welcome addition to the heavyweight landscape, Deontay might however be going too hard on himself in training for this return. This was due to the recent revelation by Widler, claiming to have sparred an unreal, 207 rounds in 12 days. That is an unprecedented 25 rounds of boxing every single day for twelve days straight.
Anyone who has ever sparred knows how taxing it can be and for that reason, many fans didn't believe Wilder's claims and went on to call him out. Here are the best fan reaction from that.
Related: Deontay Wilder believes Tyson Fury, "Will Have To Leave" boxing hinting at controversial ties to Mob Boss Daniel Kinahan being the reason
Fans React to Deontay Wilder's "307 Round in 12 Days" Claim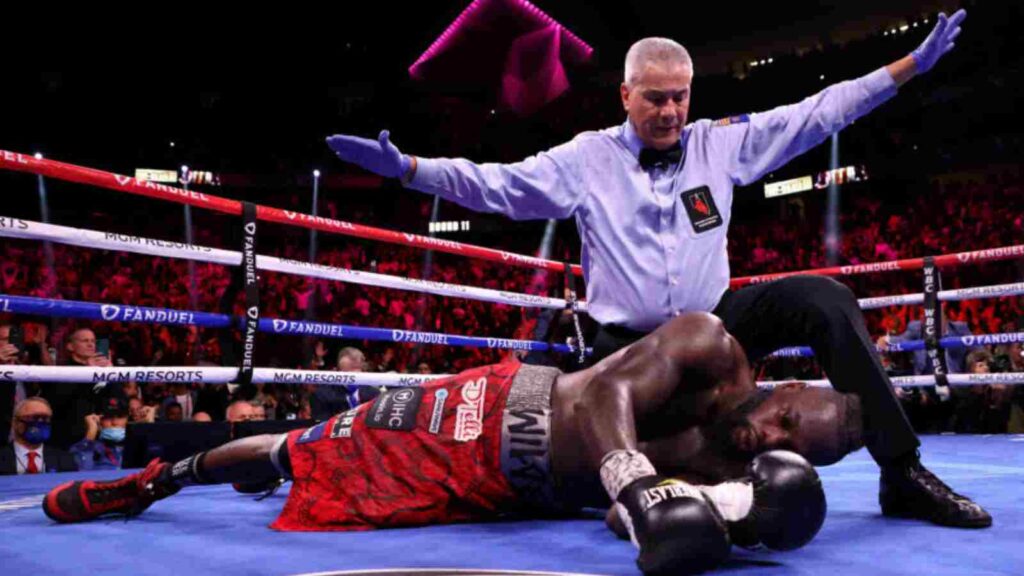 Wilder's Jon Jones-like legs were called into question as a factor affecting his durability
Not that the technicality of his punches help too much in that regard
Wilder was also given a cautionary tale about all the other excuses he needs to stay clear of this time.
Also Read: "I have three, maybe four years left" – Deontay Wilder is not OVER with boxing
Although most were simply worried about the very real threat of CTE and if Wilder will even make it to the fight if he keeps up the same intensity throughout camp.
What do you think of these claims by Wilder? Do yu think sparring for upwards of 75 minutes a day is healthy for an athlete? Let us know!
Also Read: "Gypsy Magic" Deontay Wilder believes supernatural powers helped Tyson Fury make his incredible comeback after Round 12 KO