In an interview, Eddie Hearn shared his views on a potential fight between Anthony Joshua and Joe Joyce. Hearn and his promotional company 'Matchroom Sports' were the driving force behind Sky Sports boxing coverage for many years. Subsequently, Hearn helped Sky Sports significantly expand the popularity of boxing in the United Kingdom.
Hence, his opinions and announcements about future fights relating to his fighters are taken quite seriously. Hearn stated that Joyce's chin has deteriorated to the point where he has put an end to his career. Furthermore, Hearn spoke about his performance against Chinese heavyweight Zhilei Zhang and how Joshua hit as hard as him. Hearn said, "It's not the right fight to make; you have to protect these guys. It's a car crash that fight. A car crash." 
In April of this year, Joyce had initially suffered a 6th-round stoppage against the Chinese heavyweight Zhang. Subsequently, they had a rematch on September 23, where Zhang stopped Joyce in the 3rd round. Before the fight, since Hearn was British, he wished that Joyce would win the bout, but he predicted that Zhang would end the fight within six rounds. 
Hence, since Hearn's prediction came true, he explicitly stated that Joyce should consider retiring now. Furthermore, Hearn stated that Joyce has had a great career and has accomplished a lot. However, Hearn sternly believed that a fight against Joshua would be dangerous for Joyce. 
RELATED: "If you want I'll give it to ya" – Joe Joyce tempts Tyson Fury to come out of retirement with potential fight
Eddie Hearns gives an update on Anthony Joshua vs. Deontay Wilder
It looks like Joshua and Deontay Wilder are set to fight each other, according to an update from Hearn. Fans have anticipated the bout between the two heavyweights for several years now. Fans expected them to fight when they both held the heavyweight titles.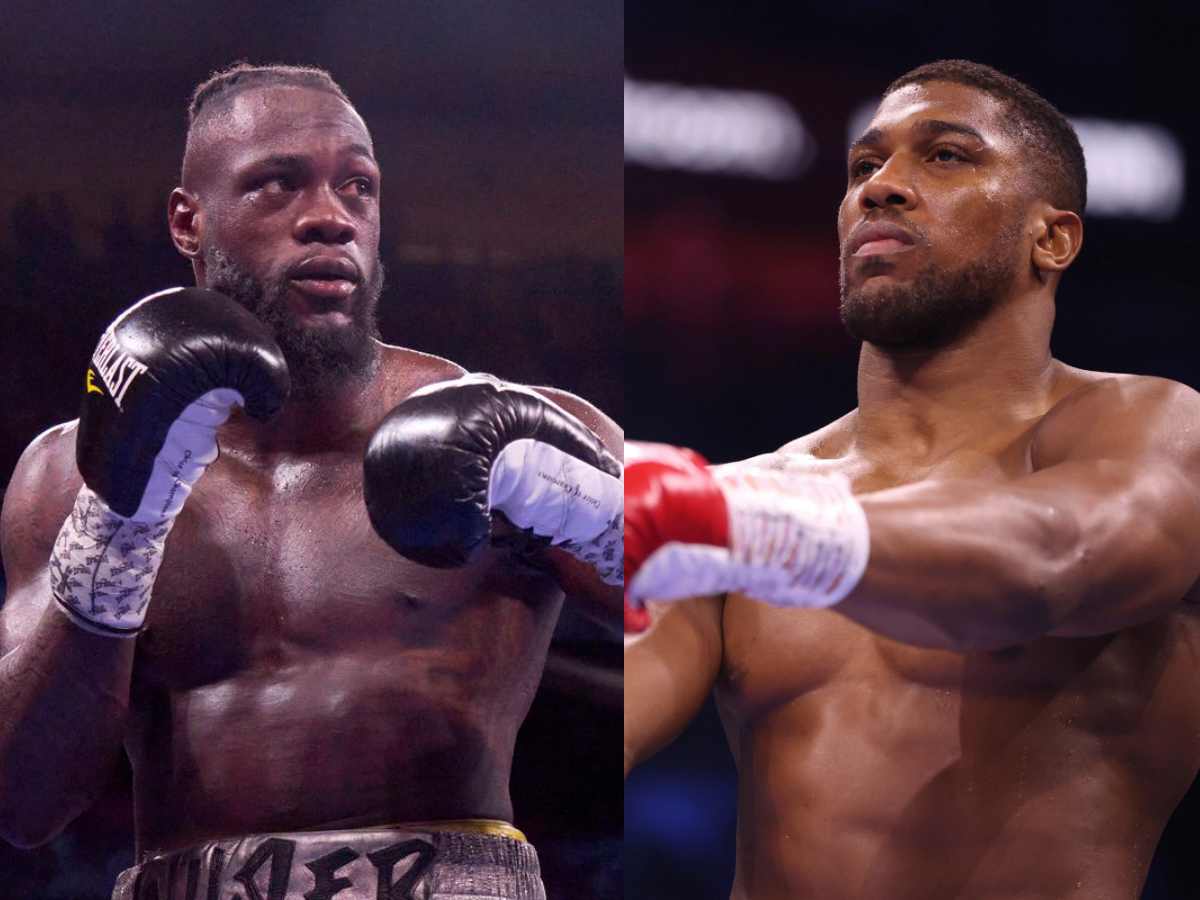 Hearn revealed that they have received several offers for the fight's venue, and it should happen around February or March. Furthermore, at one point, both fighters were at the pinnacle of the heavyweight division. With Deontay Wilder holding the WBC heavyweight belt and Joshua holding the WBA, WBO, IBF, and IBO heavyweight belts, a unification fight between the two did not materialize, and it paved the way for Tyson Fury, Andy Ruiz Jr., and Oleksandr Usyk to disrupt the flow of the heavyweight division.
Subsequently, Wilder lost his belt in 2020 to Tyson Fury, which led to his trilogy fight with Fury. Similarly, Joshua first lost his belts to Andy Ruiz in 2019 and later won them back in the rematch. However, he lost them again and holds no belts after his two consecutive losses to Oleksandr Usyk. 
If You Missed It!