Joe Frazier may today be one of the most recognizable names in boxing history, but his wallet by the end of his career certainly did not reflect the same. Along with Muhammad Ali, few other fighters can ever have a more serious claim to notoriety in the 70s than Frazier, with them both having earned $2.5 Million each for their third and final fight at the Thrilla in Manila.
Frazier has been remembered for his boxing abilities but also for his bad luck outside the ring, especially when it came to his finances. If having less respect in his home city (Philadelphia) than a fictional boxer, partly inspired by him was not enough, Frazier allegedly lost out on $100 million to his city in a controversial land deal.
While all the titans of his generation including Ali, Foreman, and Larry Holmes were set for life, Frazier had to spend the last few years of his life, reading in a small apartment on top of his boxing gym in Philly. Frazier's bad financials were not mainly due to outrageous spending but maybe his over-the-top kindness.
It is believed that it was Frazier, then a friend of Ali who lent him enough money for his expenses while Ali was still undergoing his suspension for refusing to be drafted. This generosity of Frazier was the same towards all those he considered close and as a by-product of his kindness, came his naivete.
In 1973, Frazier bought 140 acres, plot of land for an estimated price of $840000. This land, situated in Buck County, Philadelphia, was allegedly fraudulently transferred from him and started building over. In 1998, Frazier would finally take the battle to court, suing developers Abcon Inc. , the former Fricker Corp. , the now-defunct Greit Realty Trust Co. along with all the residents on his land.
Represented by his daughter, Jacqui Frazier-Lyde, Joe Frazier's team alleged that he had never been paid the $1.8 Million he had been promised for the land. Currently, a massive development project, the land is worth over $100 million, money that the Fraziers may likely never see.
Related: The Night Muhammad Ali nearly killed himself to overcome Joe Fraizer at the Thrilla In Manila
The Good In the Bad: How a tragic court case resulted in an outpouring of love for Joe Frazier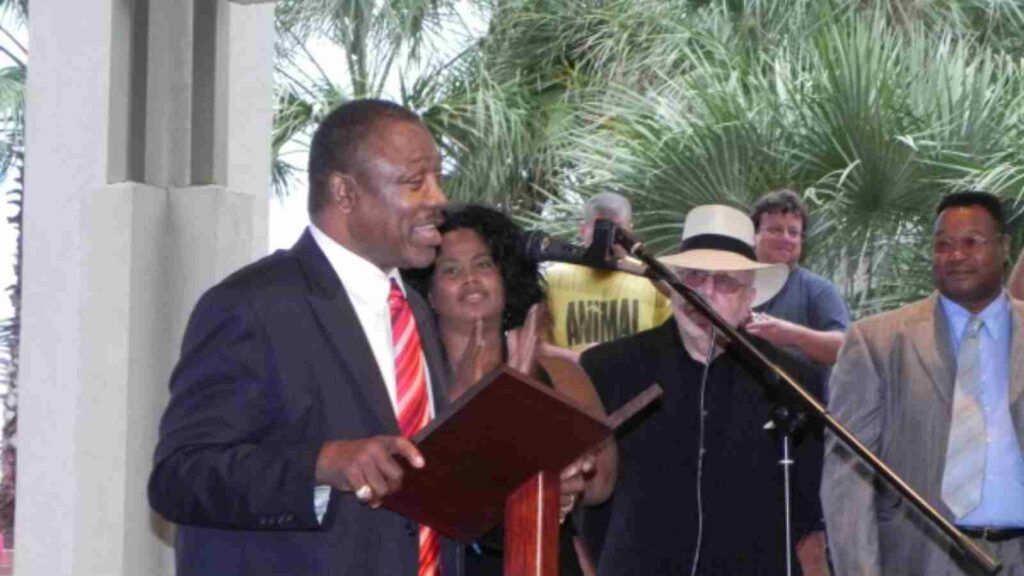 In a 2003 hearing for his land, Joe Frazier received what was probably a fitting tribute to a boxer of his caliber. A procession led by his students and followers would be the highlight of the trial as they marched all the way from Frazier's gym to the courthouse. The rally was also attended by fellow heavyweight titan, Larry Holmes.
Also Read: "Trying to extort millions of dollars", George Foreman is being sued for sexual assault in the past
Hounded by adoring fans clicking photos, Frazier then 58, and sickly did not participate in the march by himself but led it while inside a minivan. He was then honored by civil rights activist, Dick Gregory who held a prayer vigil for the boxer.
Though he would not go on to win his case, the tribute before the trial was probably among the few times Frazier was actually given the respect he deserves in Philadelphia.
Also Read: