Joe Rogan has always been a great boxing fan and frequently calls boxing legends to his podcast, 'The Joe Rogan Experience'. In one such episode, Rogan talked with boxing legend, Lennox Lewis and comedian, Russell Peters about the use of steroids in the 80s and 90s.
When asked about that, Lewis revealed that back in his time there were many fighters who were willingly doing steroids. Lewis mentioned that while fighting with such fighters, he mostly focused on hitting their chins.
"Yeah, a couple times but the good thing is that I realized that steroids can never get this strong, the chin," said Lewis. Lewis refused to tell the names of the fighters who he thought were on steroids and said, "I don't wanna say."
However, Russel Peters jumped into the conversation and accused Evander Holyfield, who fought Lewis in 1999 was definitely on steroids. He said, "I think Evander. Evander was the first guy on steroids. You look at the f*****g size of that guy."  Lewis then asked whether Peters ever asked Holyfield about taking steroids but Peters replied by saying he never got an opportunity. 
Related: "Bite Up" Evander Holyfield sends his fierce rival Mike Tyson a birthday wish
Evander Holyfield's past opponent Mike Tyson comments on the uses of steroids by combat sports athletes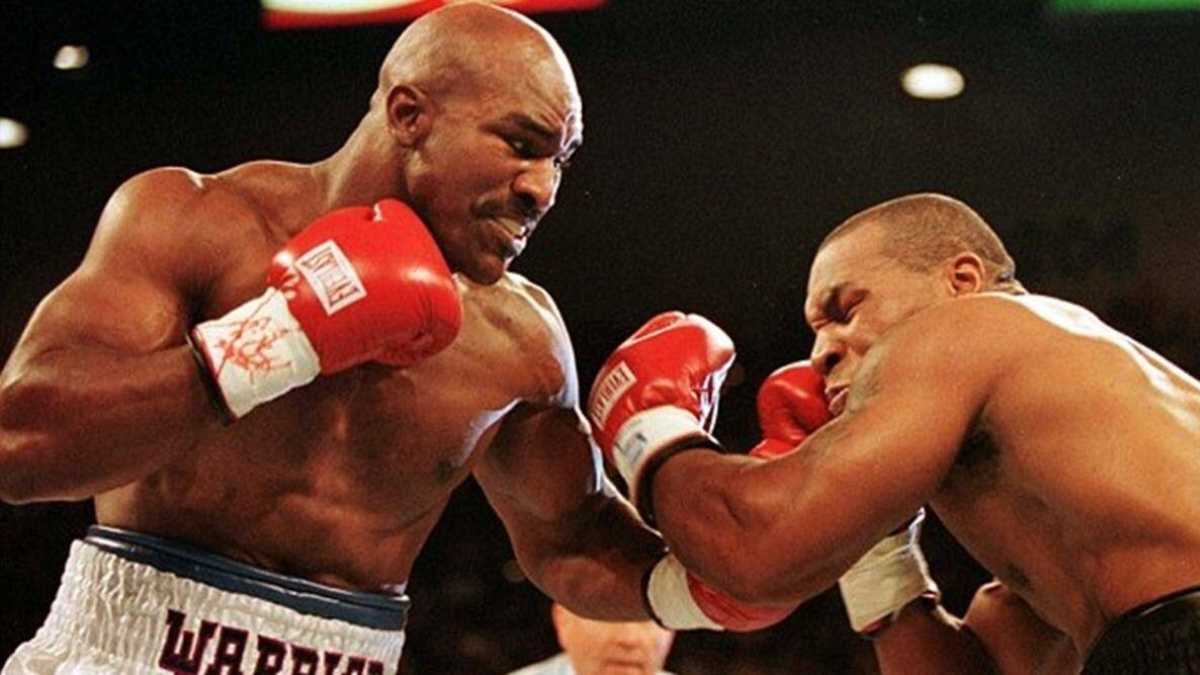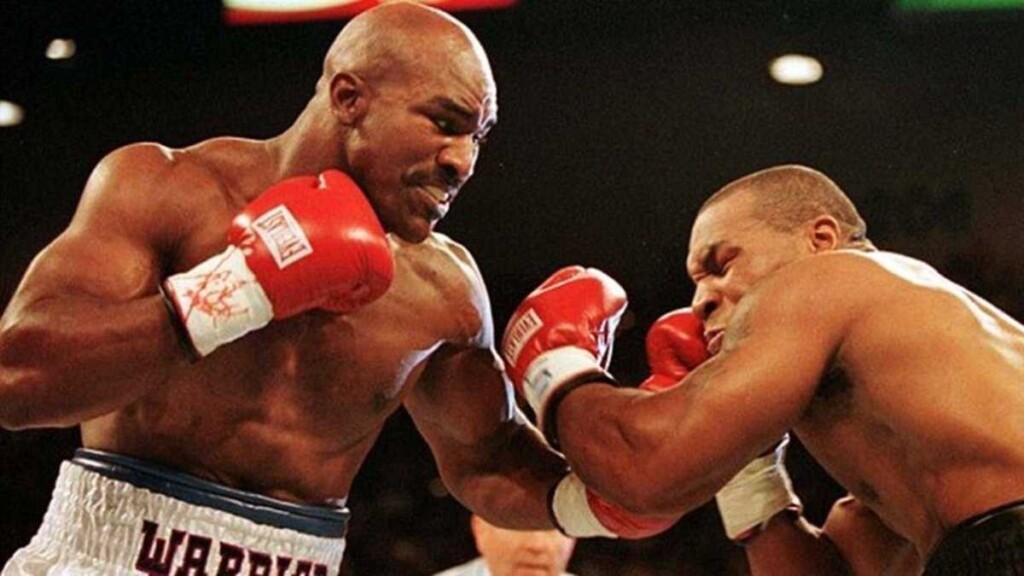 Holyfield was a freak of nature and was always in great shape and was frequently accused of being on steroids. However, the fighter never tested positive for steroids and consistently denied the allegations.
However, back in that time, steroid testing processes were not that strict and many boxers frequently got away while using banned substances. Once, during his prime, Holyfield gained almost 20 pounds of muscles in the span of 2 months which further raised doubts. Things got so out of hand that Evander Holyfield's nemesis, Mike Tyson refused to fight Holyfield without a proper test. Tyson has always been against the use of steroids especially in combat sports as the legend compared it to murder.
He said, "I'm not against steroids and none of that stuff right because everybody uses it but it shouldn't be used in a sport where people are physically fighting. It's criminal, that's attempted murder."  
Things have changed a lot and currently, there are various new and accurate ways to test fighters if they are on something. But back in those days, the uses of steroids were extremely common.
Continue Reading:
Mike Tyson recalls sobbing out before all his fights in the fear of hurting his opponent bad
When Mike Tyson and Snoop Dogg agreed to Pele and Muhammad Ali being on the 'greatest' level