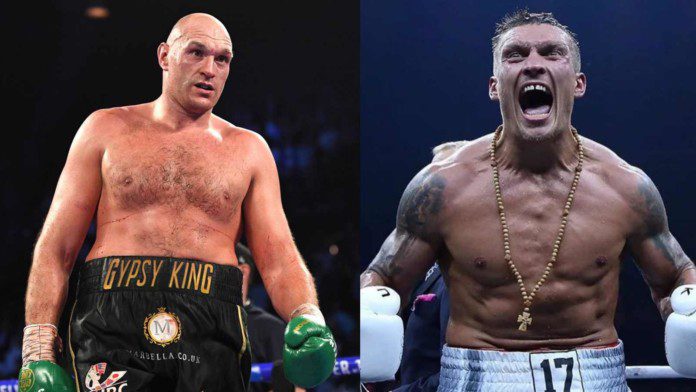 Recently Tyson Fury accused Oleksandr Usyk of steroid intake without any proper evidence. This has created a buzz around the boxing community. Since both the fighters are champions and will fight for a title unification in the near future, it makes the issue even more interesting.
While posting a video in his Instagram story the Gypsy king said that he couldn't understand how Anthony Joshua lost to Usyk. While WBA, WBO, and IBF all three titles were on the line Joshua lost them to Usyk in London in September 2021. 
Fury said "You know what I can't believe? That 'AJ' has gone and given Ukraine all the heavyweight belts, you big useless dosser." Usyk ruled the cruiserweight division for almost two years. He left the division as the undisputed champ when he moved up to heavyweight only to become the champ again. 
However, Fury didn't like it at all. Tyson accused Usyk of using steroids and criticized Joshua for losing to him: "You've let a little steroid man come up from middleweight and sit above you and take all your belts." Added Tyson.
Wladimir Klitschko comments on Tyson Fury Over His Failed Drug Test, "The Gypsy King" responds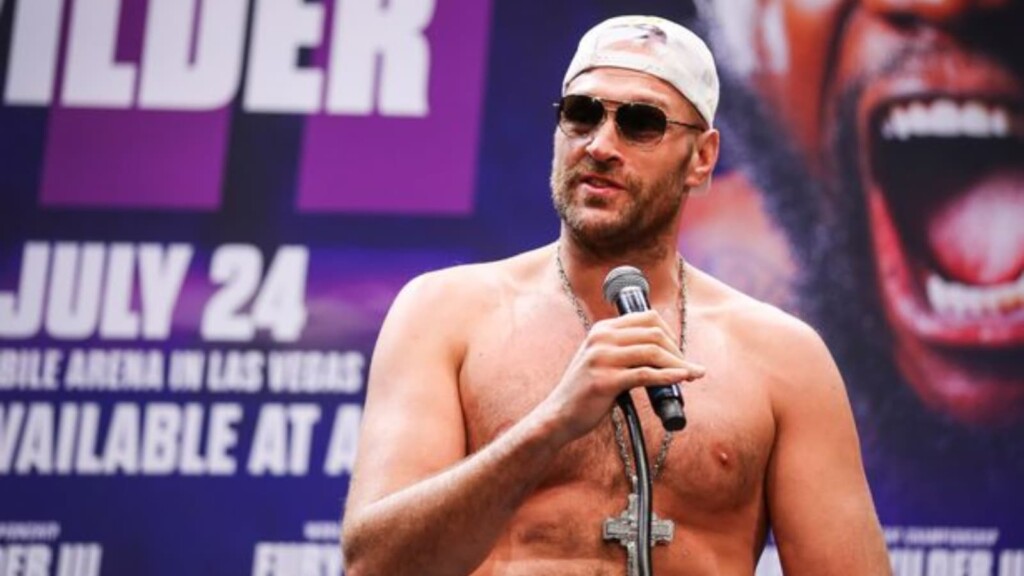 Since Fury disrespected a Ukrainian boxer, this didn't go well with the former heavyweight world champion from the Ukraine Wladimir Klitschko. The former two-time champion threw shade at Fury for commenting against Usyk without any actual proof. He also pointed out the fact that it was Fury who got banned for illegal substance use, not Usyk.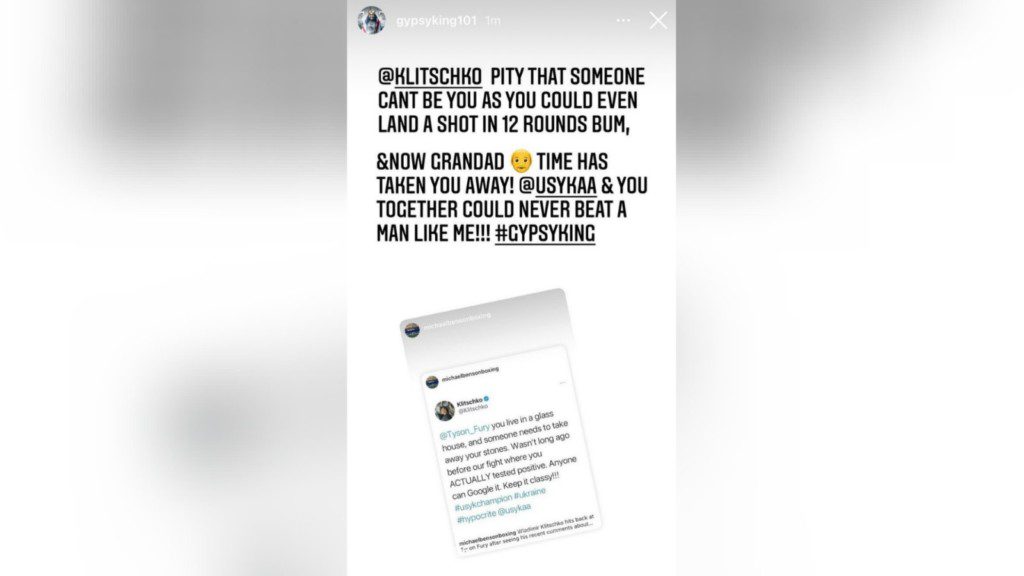 "You live in a glasshouse, and someone needs to take away your stones," Wladimir hit back. 
Wladimir Klitschko hits back at Tyson Fury after seeing his recent comments about Oleksandr Usyk… pic.twitter.com/GO3DLGu0V3

— Michael Benson (@MichaelBensonn) January 12, 2022
Fury didn't take any time to respond to his former opponent. Criticizing Wladimir Fury wrote, " Pity that some can't be you as you could even land a shot in 12 rounds". Tyson then called Wladimir "grandad"  and said that he could never beat Fury. Rightly so, in the last fight both fighters faced each other, Fury came out victorious via a unanimous decision. 
But, disrespecting such a great fighter of the sport doesn't make up for that. Nevertheless, fight fans can only wait for the title unification bout between Fury and Usyk to know who is the real deal currently.
Also Rad: Tyson Fury would have been 'eaten for dinner' in his era of Heavyweight says Frank Bruno