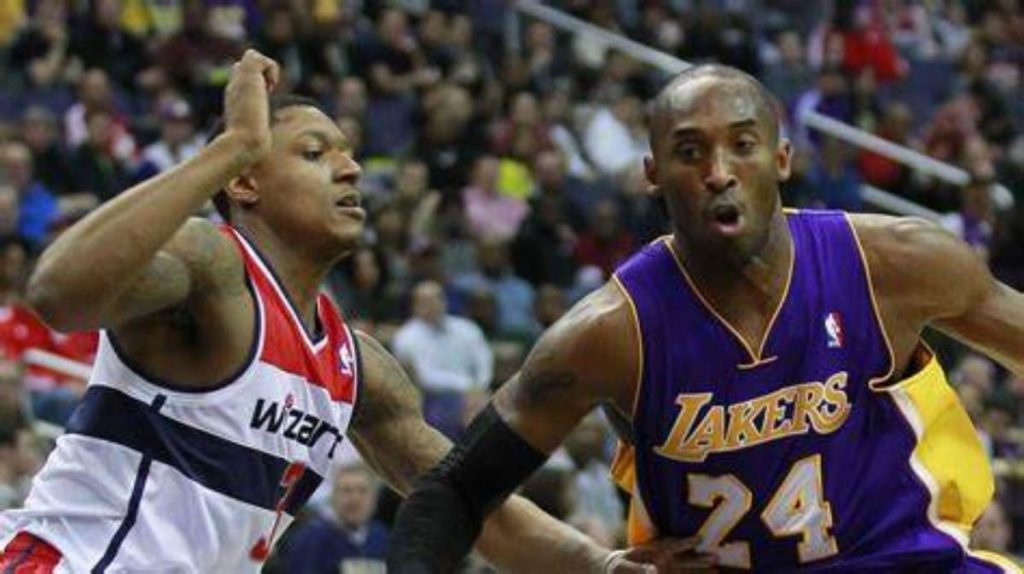 The Washington Wizards started the season on the wrong foot. John Wall moved away from his home. The team hit rock bottom within the commencement of the season. After hurling criticisms and lack of consistency, the team found some winning momentum. However, one must not forget the efforts of Bradley Beal and his heroics that lifted the team to 12th position in the Eastern Conference. The Washington Wizard superstar did not fail to score in a single match he has played until now. He has been constantly the highest scorer for the side along with Russell Westbrook at certain occasions. Bradley Beal has now become the highest scorer in the month of February since Kobe Bryant's 2003 season performance.
Blockbuster Beal has been consistently highest scorer in the Wizards side. The team is currently on a 13-19 record. The Washington Wizards won 3 of their last 5 games. They even edged near to a victory against the Boston Celtics in their last match. However, Jayson Tatum pulled out an outstanding performance and Washington fell sort by a single point. According to state, Bradley Beal has now lost 11 straight games after dropping 40+ points for the Wizards. He is averaging 33.1 points per game already this season.
Bradley Beal shares moment of joy equaling Kobe Bryant's record
Bradley Beal has been constantly dedicating his prime years for the team. He has dropped 474 points in the month February only. According to stathead statistics, "Bradley Beal had 474 points in February. That's the most points by any player in the month of February since Kobe Bryant had 569 in February 2003." Sharing this moment alongside NBA's most reputed player, veteran and former champion Late Kobe Bryant is an achievement in itself. Kobe Bryant's prime reigning years since 2003 are unmatched. However, Brady Beal has come too close to the record.
Washington Wizards continued to disappoint even after Bradley Beal has been in an elite form this season. Bradley even denied rumors around his trade transfer being loyal to the franchise. Beal is impersonating Kobe Bryant's ignite years recently. Beal has already registered back-to-back 50+ point games in this season. It is a scarce hope that the team can make it to the Playoffs spot. There is still a lot ahead for the franchise.
Also Read: