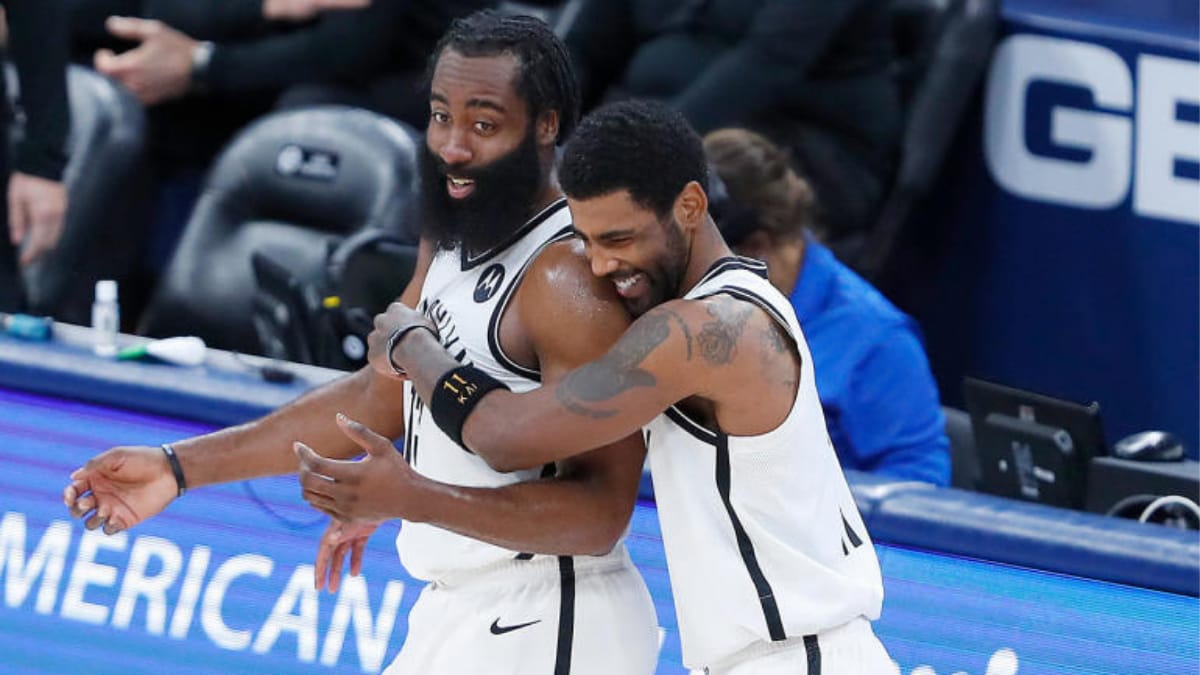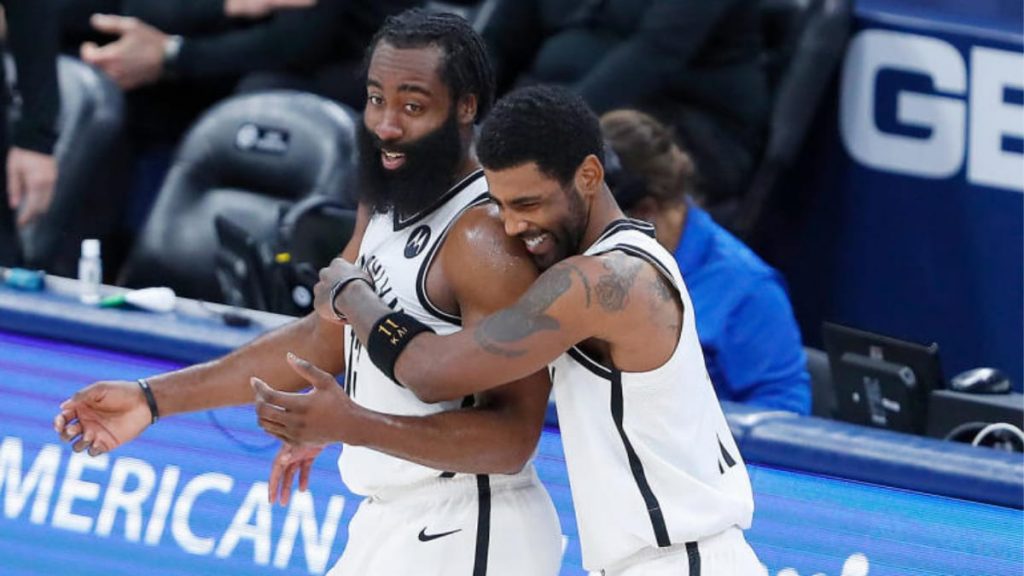 After beating the LA Lakers in their previous encounter, the Brooklyn Nets faced their city rivals LA Clippers in their latest encounter. Having had Paul George and Kawhi Leonard both return to start off the game, the Nets were able to handle the pressure defensively to complete a 5-0 west coast trip, courtesy by winning over LA Clippers 112-108.  
Talking about the players in particular, James Harden and Kyrie Irving led the charge for the Nets. Harden got a double-double with 37 points and 11 rebounds. Whereas Kyrie Irving added 28. Whereas for the LA Clippers Kawhi Leonard had a double-double with 29 points and 13 rebounds. While Paul George added team-high 34 points.
James Harden and Kyrie Irving lead Brooklyn Nets past LA Clippers
Kawhi Leonard drove into the alley trying to put a lay-up to tie-the game, wherein an offensive foul was called at him. While the Clippers had no challenge left to call, James Harden made use of that opportunity to drain both free throws which game the Nets 112-108 lead with 8 seconds remaining on the clock.
The Nets have surely proved their worth paying without their marquee player Kevin Durant during this particular road trip and having clean swept it. The Clippers could've got onto registering more win that their city rival LA Lakers, but that hasn't happened after this close defeat. Out of their 10 defeats in the season, 6 of those have come at home.
The Nets have won 6 consecutive games which includes victories over, LA Clippers, LA Lakers and Warriors. While the LA Clippers have only lost 2 out of their last 7 games and would be facing the in-form Washington Wizards next. 
Also Read: Trae Young boosts Atlanta Hawks past Denver Nuggets with double-double