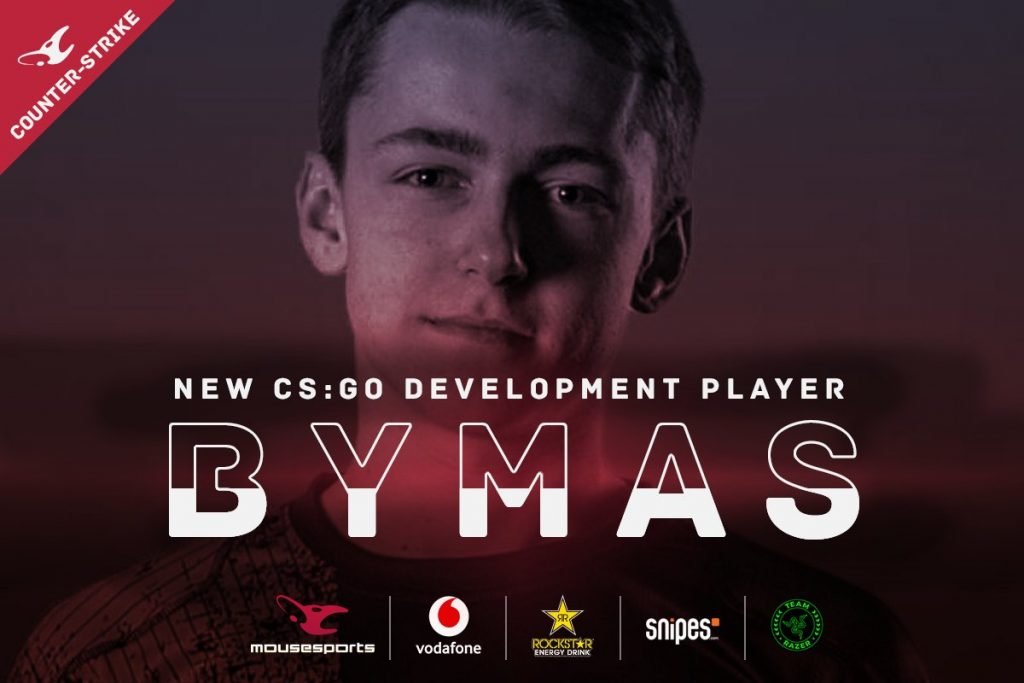 Mousesports have added Aurimas "⁠Bymas⁠" Pipiras as their sixth man on the roster and a developmental player.
Reports came out over the departure of Bymas from FaZe as they would be looking to add rifler Markus "⁠Kjaerbye⁠" Kjærbye to their ranks.
Mousesports have now announced the addition of the Lithuanian youngster as their sixth player in the squad.
Bymas broke into tier 1 scene with FaZe at the end of May when he replaced Olof "⁠olofmeister⁠" Kajbjer ,when olof stepped down from the team.
The 16-year-old played with the international squad until the break hit in July, ending up with a 0.93 rating as a member of the lineup that got 3rd place at DreamHack Masters Spring and BLAST Premier Spring Europe Finals before taking a dive at cs_summit 6 with an 11th place finish.
The online stage for mousesports was disastrous only with the exception of the first tournament of the online period, ESL Pro League Season 11, which they ended in 2nd place.
Allan "⁠Rejin⁠" Petersen's men then went out in 13-14th and 13-16th place in ESL One: Road to Rio and DreamHack Masters Spring, respectively.
They also failed to qualify for the BLAST Premier Finals with a 5-6th place at BLAST Showdown, going on to end the season with another 13-16th place finish at cs_summit 6 Europe.
Mousesports roster now is:
Finn "⁠karrigan⁠" Andersen
Chris "⁠chrisJ⁠" de Jong
Özgür "⁠woxic⁠" Eker
David "⁠frozen⁠" Čerňanský
Robin "⁠ropz⁠" Kool
Aurimas "⁠Bymas⁠" Pipiras
Allan "⁠Rejin⁠" Petersen (coach)