Devin Booker and the Phoenix Suns have been on their absolute best this season while battling it out for the top spot in the league with conference rivals Golden State Warriors. They went on an 18 game win streak during the beginning of the season breaking the previous franchise record of 17 games.
As the Suns continue to sprint past their opponents, one player who goes by the name of Devin Booker has been the franchise's pillar through their success. Booker has been one of the league's biggest young talents ever since he stepped into the league drawing comparisons to the late great Kobe Bryant who happens to be his inspiration.
Devin Booker and fan exchange words during the game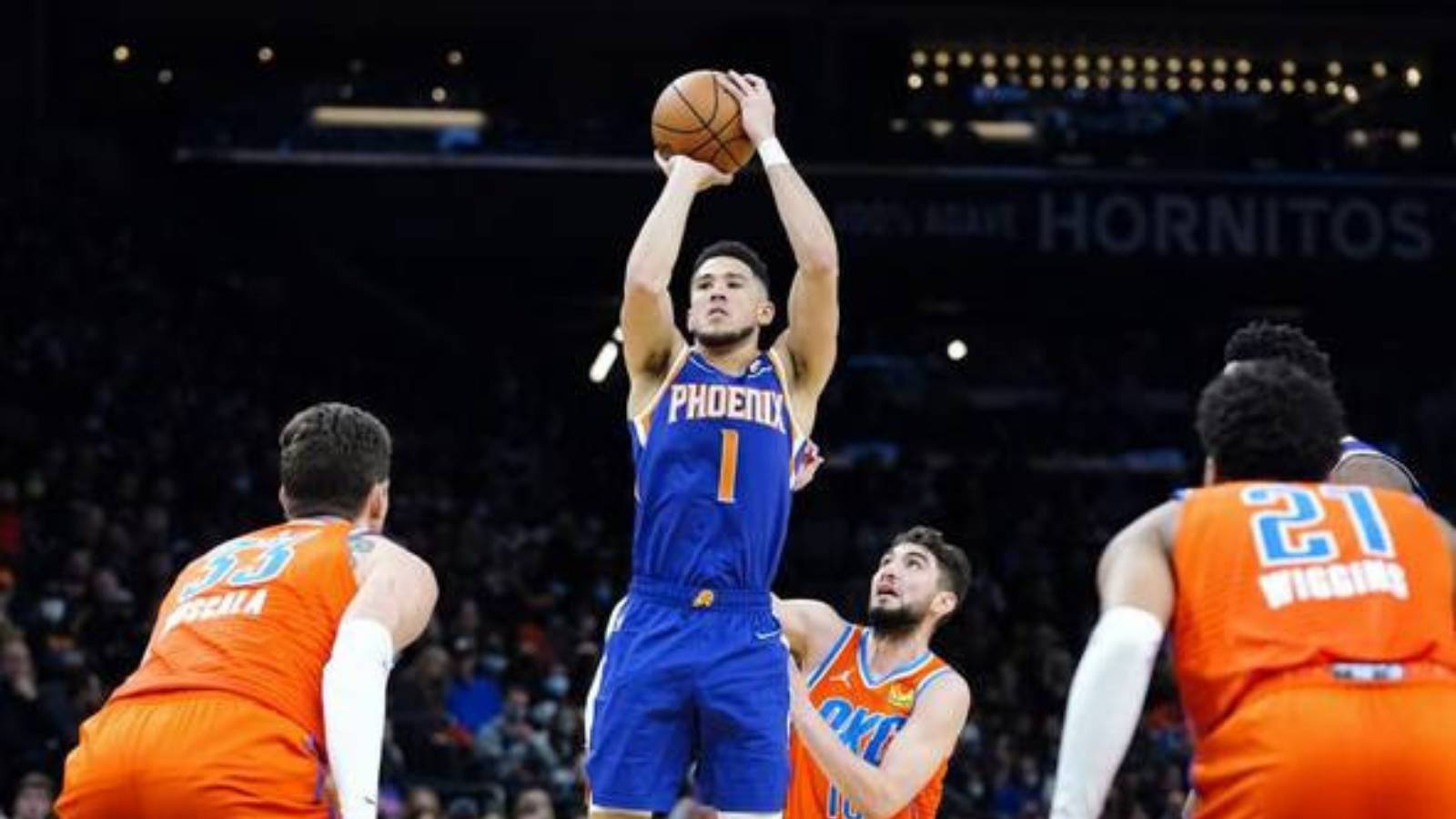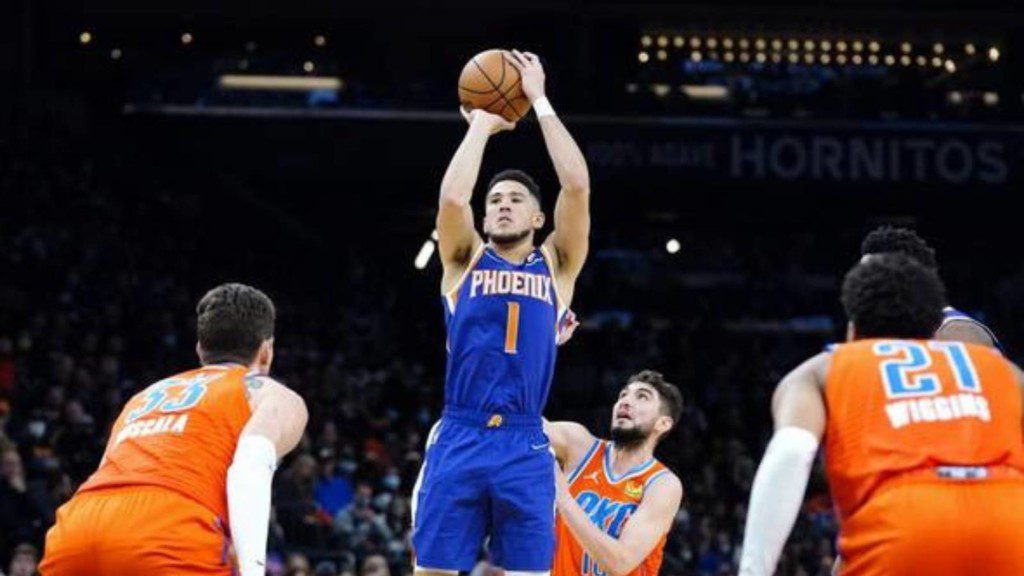 Booker, despite being one of the best scorers in recent history, also has been one of the oldest players among the lot as well. The Phoenix Suns guard has often received enormous amounts of hate from fans of other teams for not being able to lead the team into the playoffs or for being too underqualified to be called an all-star. Yet Booker always finds a way to silence his haters.
In a recent matchup against the Charlotte Hornets, fans seated courtside took their chance to make a dig at the young baller while he was dribbling at half court before a time out. Watch and see what Booker had to say for an exchange.
"Take that Cody take that," said the fan and Booker replied with,"Cant nobody take it." Rightfully said mini goat! Booker has been extremely confident in his game modeling his skill from Kobe Bryant who was known as an extremely dominant and hardworking player. He is averaging 23.6 points with 5.2 rebounds and 4.6 assist shooting 44.9% from the field this season.
The six-foot-five-inch guard led the Phoenix Suns in the Bubble averaging a staggering 30.5 points, 6 assists and 4.9 rebounds. He became one of six players (Kobe Bryant, Wilt Chamberlain, Elgin Baylor, David Robinson and David Thompson) to score 70 points or higher and the youngest to have done so.
Among other accolades, Booker has been named conference player of the month on multiple occasions after having exceptional scoring nights and has one all-star three-point contest trophy as well. His most recent milestone was hitting the 10,000 career point mark while being the seventh youngest in the league's history to have done it.
Phoenix Suns vs Charlotte Hornets Game Recap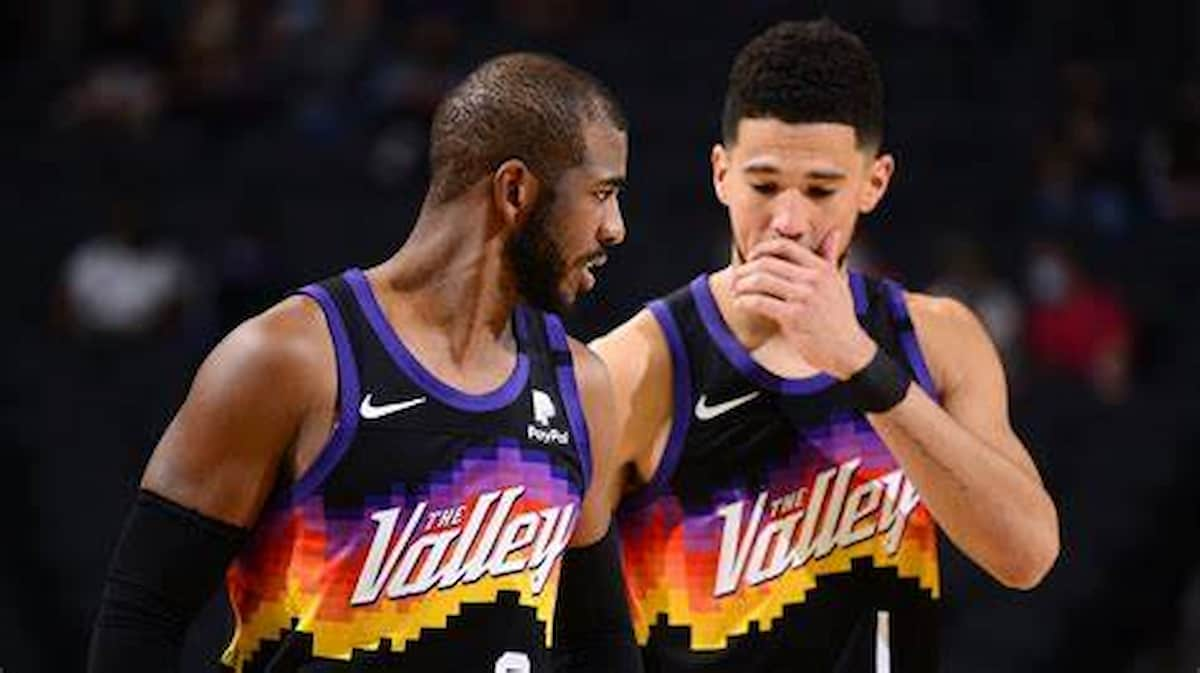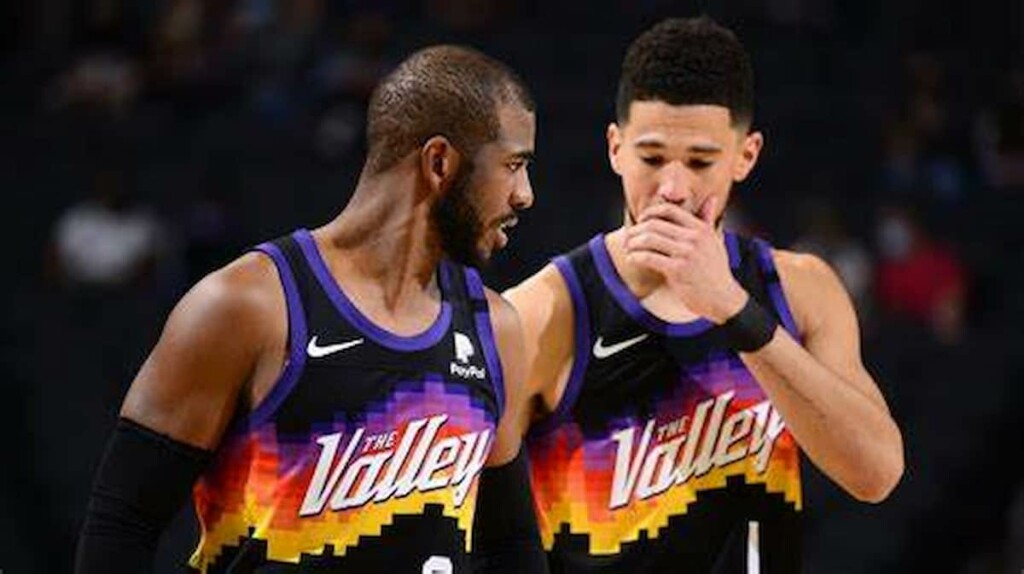 The Suns upset the Hornets outscoring them by 34 points (133-99) averaging just over 30 points during each quarter. The team showed a beautiful display of shooting and scoring as they shot 50.5% from the field, 41.5% from three while making 12/12 of their free throws. They also had 15 steals during the game.
They have seven players score in double digits with four players recording 15 or more points. Devin Booker lead the team with 24 points, 7 rebounds and 3 assists shooting 9-19. Jalen Smith had one of his best games so far recording 19 points with 12 rebounds followed by the 16 assists dished out by Chris Paul. Other players had contributed equally on the defensive and offensive ends of the floor.
The Suns' defense was able to limit the scoring of the Hornets consequently allowing no player to cross 20 points. LaMelo Ball led the team with 17 points, three rebounds, and one assist. Ish Smith recorded 13 points with 8 assists in the game. Miles Bridges and Kelly Oubre Jr. were the only other players to score at least 10 points of more with a combined 28 points.
Also read:"Future Rocket" – Twitter goes crazy after Jalen Smith takes the leap for a monstrous jam
Also read:Is Media threatened by Giannis Antetokounmpo? Famous YouTuber puts a strong case to believe so