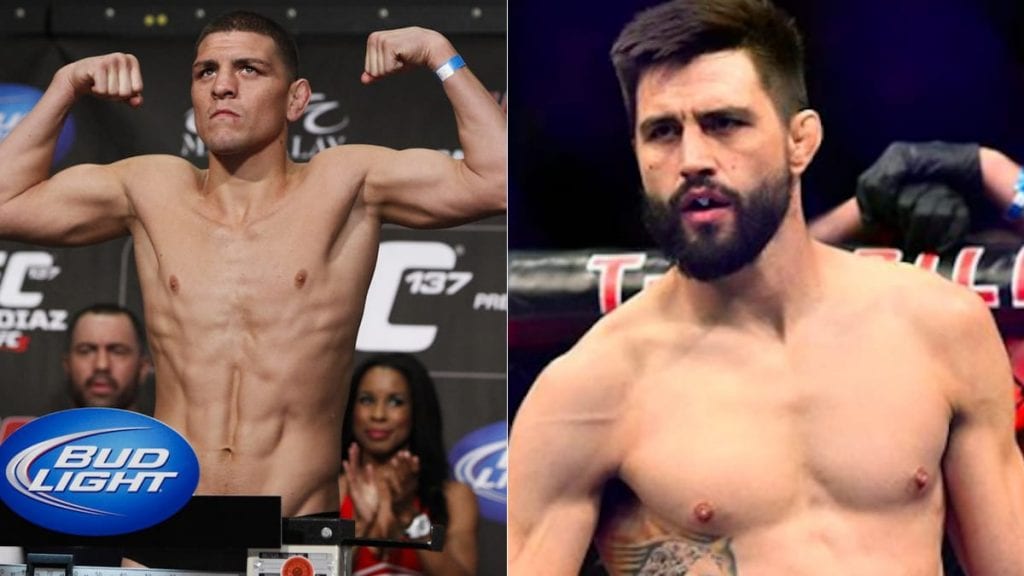 After a 5-fight skid, Carlos "The Natural Born Killer" Condit returned back to the win column at UFC Fight Island 4 when he defeated Court McGee via unanimous decision. Condit looked pretty impressive at the fight, dropping McGee several times and even dislocating his nose.
At the post fight interview, Condit mentioned that he "felt awesome things came together" at the event. The NBK said he felt more "relaxed and loose" and that he wanted to be here. It is impressive to see how Condit never lost faith in his talent and finally got back to where he belongs.
Condit believed that his opponent would not give up and be there till the end of the fight. He gave props to McGee after McGee fixed his broken nose mid-fight. "This dude fixed it himself. Guy's a savage. I even forgot about it because it wasn't crooked anymore. What a gangster!", Condit exclaimed.
Condit's take on his potential, next opponent-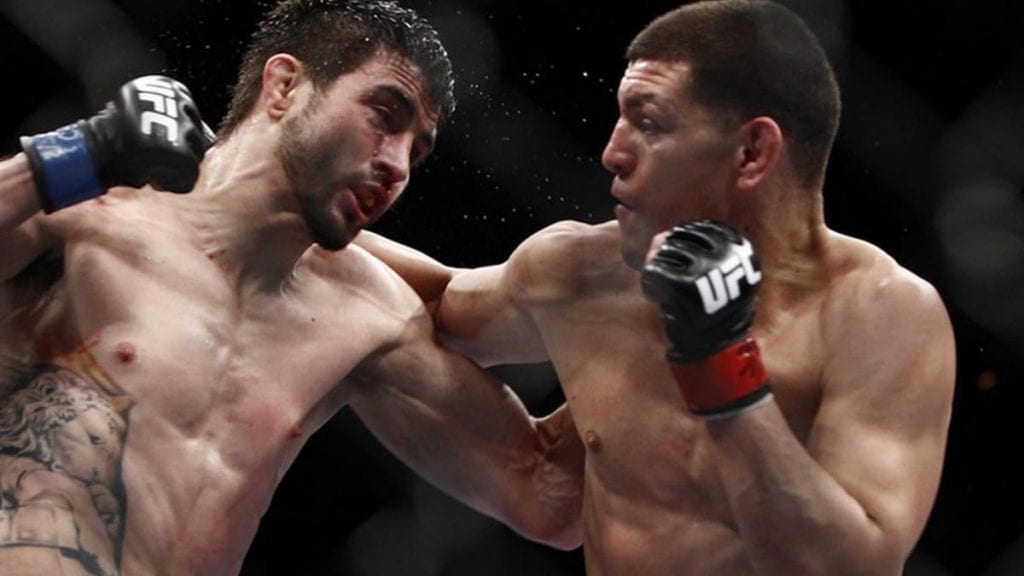 In the interview, Condit was asked about his possible future match ups with Nick Diaz, which would be a rematch or Matt Brown, who was originally booked to fight Condit twice. But both the times the fight got cancelled.
"Either one. I mean there's a number of match ups that are intriguing… Diaz, Brown we've been slated to fight a couple times. We will see."
Condit confirms that he wants to be active and not take a break. "Maybe fight at the end of the year or the beginning of the next year."
It is interesting to see the coincidence of Condit's claims of fighting next year and Nick Diaz looking for a comeback fight next year. The fight between the two would be perfect both as a rematch to settle the score for Condit and for Diaz's comeback fight.
Who do you think would win the rematch?
Also Read: "Someone ask him if he's available Dec 12!" Derek Brunson calls out Paulo Costa