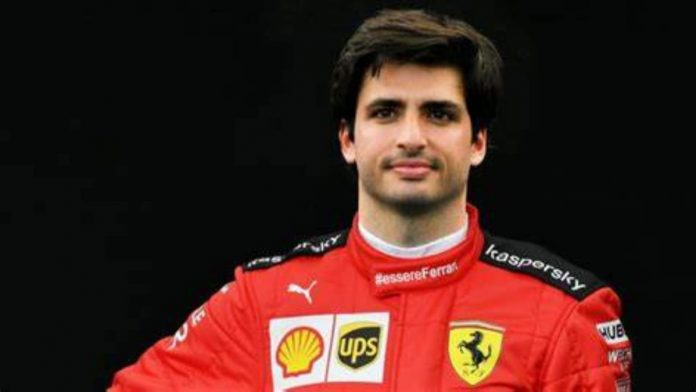 Before joining Ferrari for the 2021 F1 season, Carlos Sainz had raced alongside formidable racers like Max Verstappen and Lanod Norris. Although both the latter racers were into their rookie days, yet Carlos Sainz did manage to give them a tough fight. But ever since he has joined Ferrari, Charles Leclerc has evidently got the better of him. 
The former McLaren driver finished the race out of points in 11th place. However, not all of it was his fault. The think-tank at Ferrari put him on medium compound tires when hard tires were producing the best results on the track. Not to forget that they had to issue team orders that asked Sainz to give his position to Charles Leclerc.
What did Carlos Sainz say about Charles Leclerc?
"Just because I beat Charles Leclerc on Saturday in Portimão doesn't mean I'll do it in every qualifying from now on. I think I'm still a step behind where I want to be, but that qualifying was a good sign, it's the result of the hard work we're doing. No doubt we must continue in this way," said Carlos Sainz.
But Leclerc hit back on Sunday as he finished ahead of the Spaniard yet again, making it three in a row this season. Hence, Carlos Sainz recognizes how tough the going can get by being Leclerc's teammate.
"I don't need to say anything, you've all seen how fast he is. It will be very difficult to get ahead of Charles Leclerc in any race and on any track."
"Honestly the race pace all weekend was looking good. I don't think the race pace was the issue, it was just that we got it wrong with the strategy of pushing on the tyres and we didn't get things right today," admitted Carlos Sainz after the race. 
Also Read: Portuguese GP: Lewis Hamilton's Car Setup helped him outperform Valtteri Bottas