Derrick Jones Jr. had one of the biggest nights of his life on Tuesday. He proposed to his longtime girlfriend Shakara in Paris. For the Chicago Bulls star, the city of love was the perfect place to let the love of his life know his deepest love for her. It was a private party and Shakara was seen sitting at a table with a bunch of her friends and relatives when she got a surprise from her high-flying former Dunk Contest Champion from the Bulls.
When she was sitting and kept talking, she saw her boyfriend walking towards her with a mic in his hand. Derrick started, "Man! It's about that time…So, I just got a question for Shakara. Will you make me the luckiest man in the world? Will you marry me?" As Jones stayed on his knees with a ring in his hand, she kept looking around as if she was expecting someone to tell her if it was real. It was quite obvious that she didn't expect anything of that sort from her lover, as her eyes could tell the entire story of the most unexpected surprise.
She made a gesture in disbelief asking Jones if it was for her. "Yes, it's for you," he convinced her. He again repeated the question, "Will you marry me?" Shakara replied, "Hell yeah!" As the Bulls star was putting the ring on her finger, kept looking in amazement and at one point she exclaimed, "Oh my God!" All of Jones Jr. and Shakara's friends and family were in attendance and cheered for the NBA Star for his next course of life as he shouted in excitement. "She said yes," he shouted.
Related: "Who Greek Freak?" Fans react to Derrick Jones Jr. posterizing Giannis Antetokounmpo with a career-ending slam on his head
The love life of Derrick Jones and his girlfriend Shakara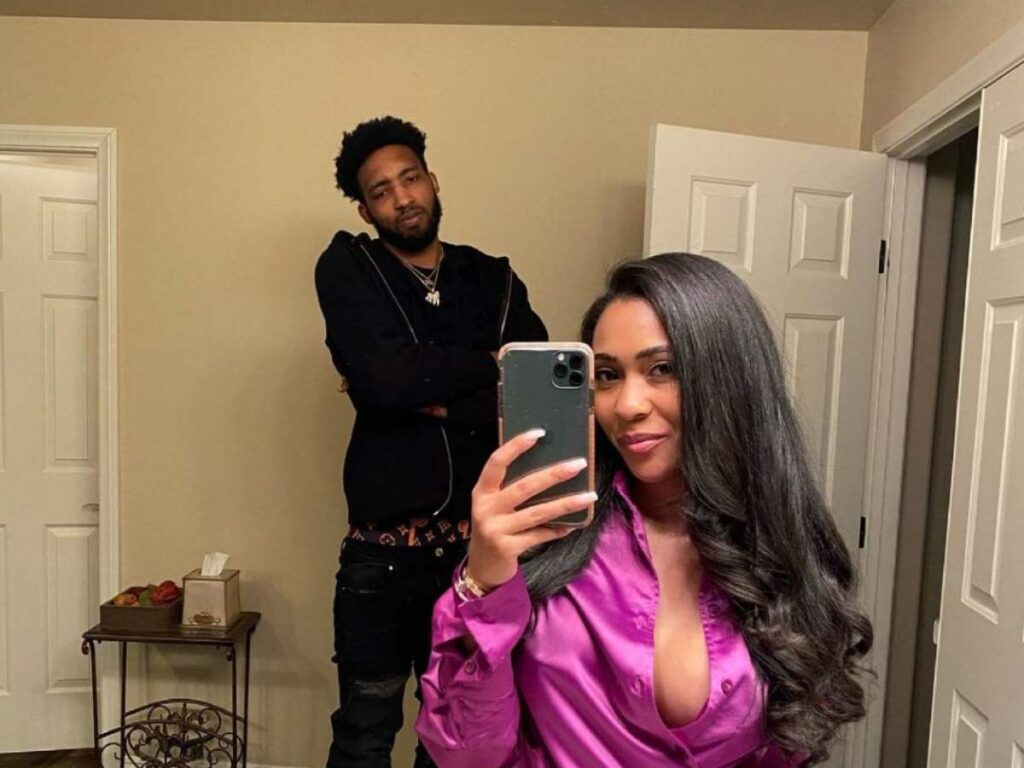 Both Derrick Jones and Shakara have reportedly dated for 6 years now. They have been together in both happy and hard times. His fiancee is also an Instagram influencer. It was just a matter of time before he proposed to her. The couple is often seen posting pictures of each other on their social media handles and penning down their true love when they are away from each other. The couple completes their life with their two kids.
Derrick Jones Jr. started his career with the Phoenix Suns and since then he has been moving around with different teams. He found a home with the Miami Heat after being traded from the Suns but was later traded to the Portland Trail Blazers. Now he is playing for the Bulls and trying to find his minutes in the rotation. This season he has been averaging 5.7 points per game with his team in over 15 minutes in the game. The Bulls might be having a bad season, but Jones certainly won in his life.
In Case You Missed:
Chicago Bulls may trade their former fourth-overall pick, Patrick Williams for $125 million
"If i feel that way then why am I competing," Michael Jordan reveals his ASSASSIN mentality to keep himself motivated
Do follow us on Google News | Facebook | Instagram | Twitter