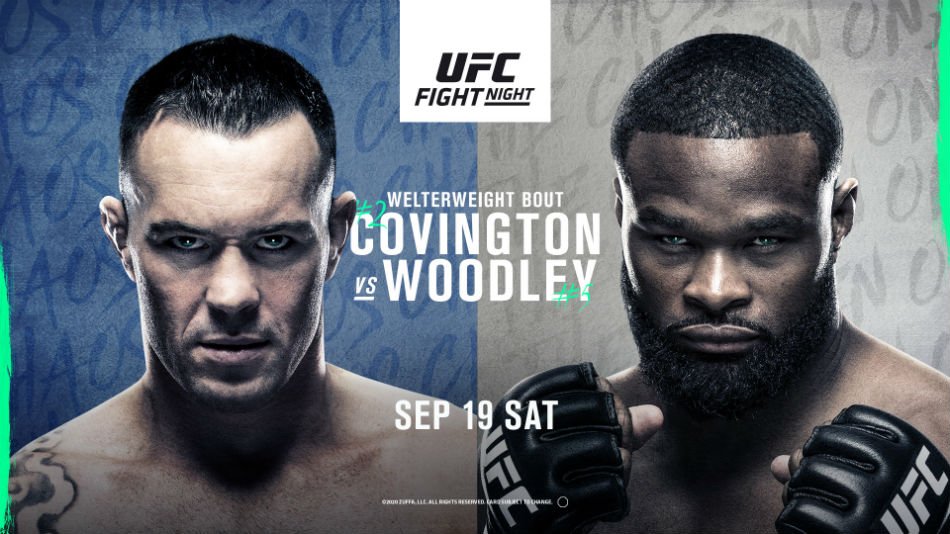 Following a heated rivalry that stretches back several years, Covington dominated former welterweight champion Tyron Woodley from the first second of their fight until the last before earning a fifth-round TKO. The fight ending sequence actually came after Covington secured a takedown and Woodley screamed out in pain after it appeared, he may have suffered some kind of rib injury.
Although Covington has a lot of big wins up his sleeve, but the most precious would surely be against Tyron Woodley at UFC Vegas 11.
After the win Covington said, "I want to dedicate this fight to all the first responders, all the military out there," Covington said. "This world would not be safe without you guys. You keep us safe. Not these woke athletes. I'm sick of these woke athletes, these spineless cowards like LeBron James."
Colby Covington calls out Kamaru Usman and Jorge Masvidal
The one-time welterweight champion name-checked Kamaru Usman and Jorge Masvidal as he jumped around the ring in celebration while shouting about getting his belt back.
Usman defeated Covington via TKO (punches) for the UFC Welterweight Championship at UFC 245 last December, marking just the second loss for Covington since turning pro. But that was before Covington left American Top Team to start training on his own last May.
Covington dominated Woodley on Saturday, outstriking his former teammate 232-67 and controlling the match for 12:01 compared to just 14 seconds for Woodley. 
UFC President Dana White said Gilbert Burns is still next up for Usman but didn't rule out a potential matchup between Masvidal and Covington.
Also Read: UFC Vegas 11 main event: Colby Covington outpowers Tyron Woodley