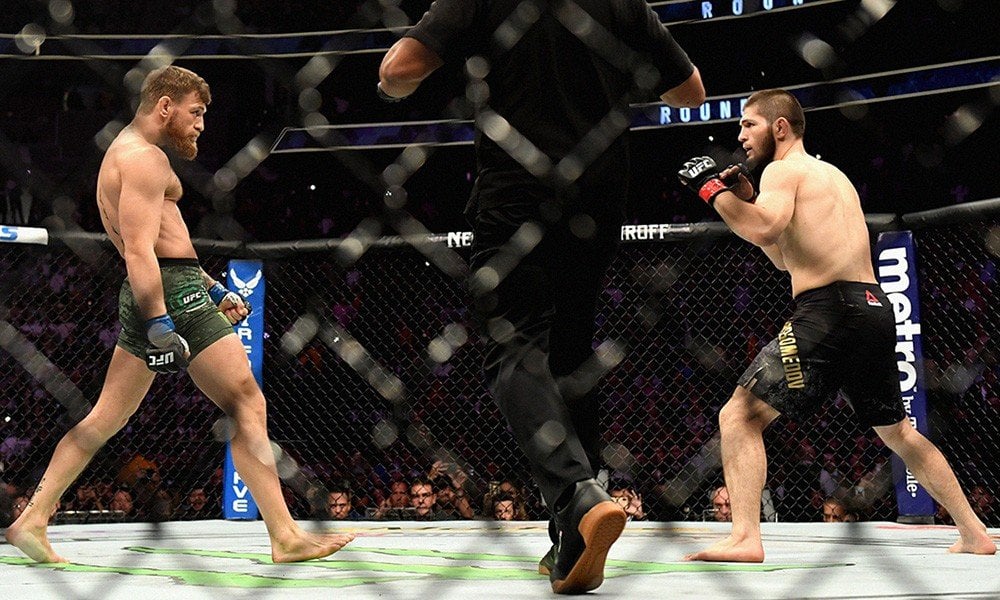 UFC 254 is just around the corner where UFC Lightweight Champion Khabib Nurmagomedov will fight Interim Champ Justin Gaethje for the undisputed championship. The main event of UFC 254 has been hyped for months. As the undefeated champ takes on the most violent man in the sport.
However, just like always, two division champ Conor Mcgregor has come out in the scene to rekindle his bitter rivalry with Khabib. At first, McGregor began trolling Khabib and his teammates for the post fight brawl that occurred at UFC 229. Now, McGregor has boasted about the illegal move he landed at Khabib in the fight.
McGregor: "The knee into the eye socket was illegal yes, a beauty tho"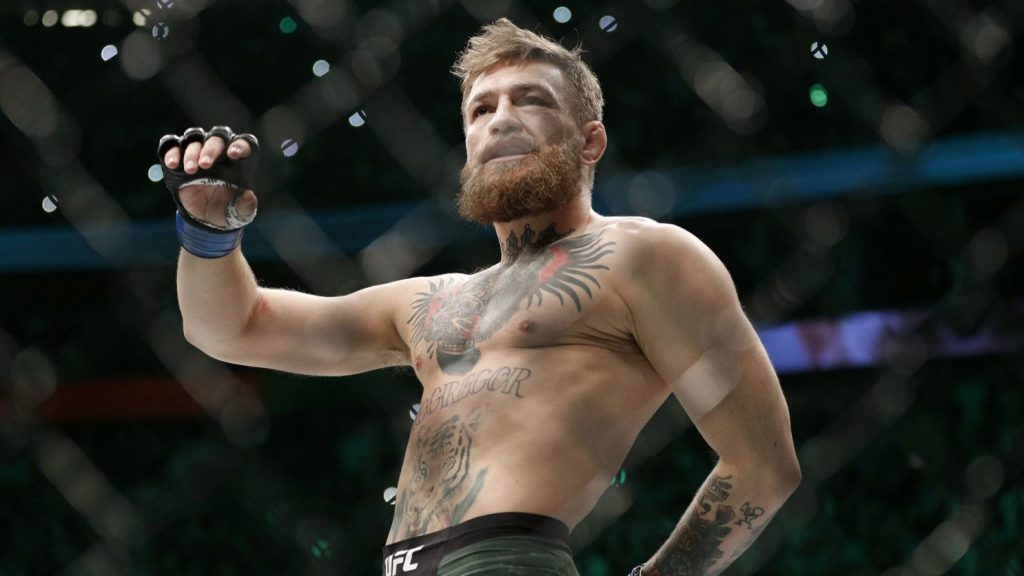 With the main event just around the corner, it is safe to say that McGregor does not like anything great happening in the UFC that does not involve him. McGregor has been talking about his record-breaking fight with Khabib for days now. "The Notorios" lost the fight in the 4th round via submission(rear-naked choke).
McGregor's latest tweet was about the illegal knee he landed when Khabib took him down and was pounding on him.
In the video, it can be clearly seen that Mcgregor landed the knee even though Khabib was on the ground. According to the rules of mixed martial arts, it is illegal to kick or knee a fighter if he is on the ground. However, the commissions of different states vary from each other.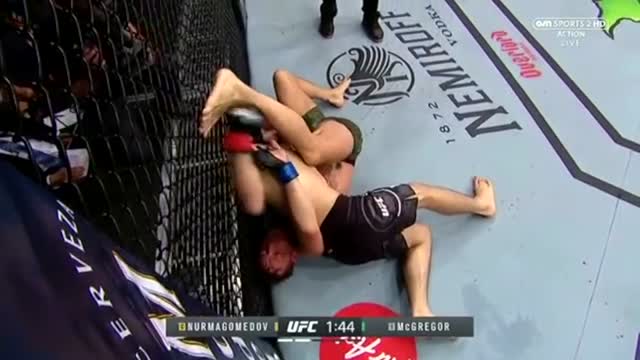 In commissions such as Nevada, New Jersey and Texas, the rule states that anything but the soles of a fighter's feet touching the mat means that the fighter is grounded and he cannot be kicked or kneed in the head.
In states such as California, New York and Florida, there is a caveat: A fighter cannot just put a single hand or finger down to become grounded; he or she must put both palms or both fists on the ground to become grounded, or have another part of his or her body on the mat, such as a knee.
Mcgregor later questioned the rule, saying the strike should not be illegal. In earlier times, the rules in the game were not laid out as they are now. Many organisations like Pride allowed these kicks and knees. However, the rules of the game changed as MMA flourished with time.
He also dragged experienced referee John McCarthy into the conversation, asking him about his opinion on the rule.
Do you think the rules would change?
Also Read: "Show the man (Khabib) some respect" Ali Abdelaziz tweets after reporters ask Khabib about fight with Conor