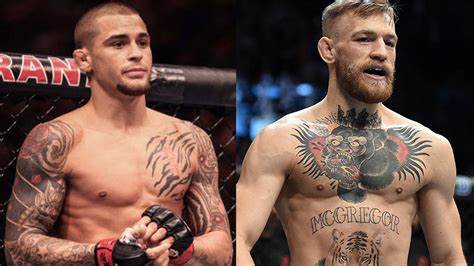 The re-match between Conor McGregor and Dustin Poirier is officially happening as per the Notorious One's latest tweet. With 2-division champion is all set to come out of retirement for the third time to face Poirier in the octagon on December 12, 2020. But the point to be noted here is, this is not a UFC fight. Rather this fight will take place under Conor McGregor's very own, McGregor Sports & Entertainment banner.
This would not be a pay-per-view fight. But a charity fight which will be free to air.
Dustin Poirier also responded prior to McGregor's huge announcement. After the lightweight fighter has had evident spat with the UFC over his pay, it will not seem unlikely for Poirier to get things done in his own way.
Prior to this McGregor, who seemingly offered to come back for a fight against Justin Gaethje and Diego Sanchez, was turned down on both occasions. With the UFC and Dana White failing to come to terms with the Irishman.
Conor McGregor makes the fight official
McGregor and Poirier fought in 2012 at UFC 178, in which the former won handsomely. Given that Poirier was brand new to the sport. The UFC recently marked the 6-year anniversary of the first fight between Conor McGregor and Dustin Poirier. 
Also, with the promotion also failing to negotiate with the latter for a fight against Tony Ferguson at UFC 254, Conor McGregor sure did take full advantage of this opportunity and line-up another historic event.
McGregor was quick to make use of this opportunity to seal the deal with Poirier. There is absolutely no doubt that this duo has the ability to tear apart the roof with their presence. But what would be the UFC's and Dana White's reaction on this, it is only up to time to tell.
Also Read: UFC: Carlos Condit calls out Nick Diaz for a rematch