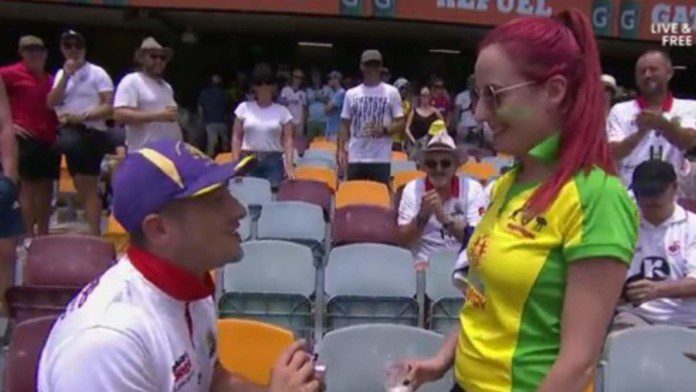 As we get to the third day of the Ashes opener, the game is well and truly on at the Gabba. Following a disastrous batting performance in the first innings and a rather luckless second innings with the ball, England has bounced back strongly. Following yet another rocky start Joe Root and Dawid Malan have steadied the ship.
The English batters have wiped away more than half the first innings deficit and are going strong having lost just a couple of wickets. Both Malan and Root are looking solid in the middle and the onus is on the Aussies to try and take their wickets, for, unlike the first innings, England have come out guns blazing in the second innings.
Love smoulders in the cauldron of Gabba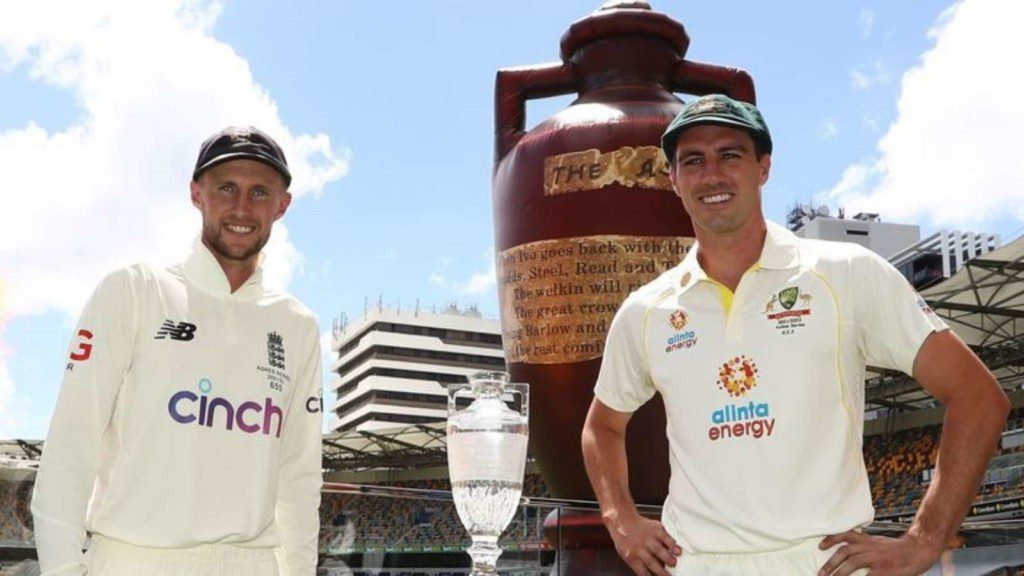 While the heat in the middle is rising as the Englishmen fight back, love smouldered in the stands at the Gabba. The camera caught an English fan proposing to his Aussie girlfriend during play on day three of the Test. To everyone's joy, the to be bride, Nat accepted Rob's proposal as they collapsed in each other's arms.
As the crowd rejoiced the newly engaged couple, a Channel 7 reporter interacted with them trying to decode the timeline of events. It was then that Rob revealed that they met at the iconic MCG four years down the lane and he chose yet another iconic venue Down Under, the Gabba to propose her lady love.
While it is not the first time, fans have proposed to their loved one in the stands, the banter between the couple clearly stole the limelight. As the reporter highlighted that it was refreshing to see the flares of love amidst the tension of one of the oldest rivalry in sports, Rob chimed in cheering for his side, the Thee Lions. Nat was quick to retort back, cheering for the hosts.
We have an enthralling couple of days ahead of us as the Test match nears a thrilling finish. Will England be able to breach fortress Gabba or will the hosts hold their nerves to take the first Test? It all comes down to how the pair of Joe Root and Dawid Malan fair. England's hopes and Australia's ambitions boils down to how this duo hold on to the start they have got.
Also Read | 'That's too much of leadership': Sourav Ganguly highlights the 'bottom line' behind Rohit Sharma replacing Virat Kohli as ODI captain