Hardik Pandya's childhood coach Jitendra Singh has opened up on the Indian all-rounder's chances of playing again in Test cricket.
Pandya made his Test debut against Sri Lanka back in July 2017, however, he has been continuously ignored from the longer format due to his inability to bowl. The Baroda cricketer's last Test outing came against England in 2018. He bowled a few overs during the recent limited-overs series against Australia and England. But he avoided rolling his arms while playing for Mumbai Indians (MI) during this year's Indian Premier League (IPL) edition owing to a lingering back and shoulder injury.
In a recent interaction with News18, Singh asserted that Pandya needs to work on his remodelled bowling action to survive in Test cricket for a longer duration. He recalled the time when they worked on the 27-year-old's action a few years ago which helped Pandya regain his rhythm. His childhood coach also highlighted that working on such things might not be easy for him in a jam-packed international calendar.
"If he has to play in Test cricket for a longer duration, he has to work a lot on his remodelled action. I remember, he was dropped after the T20 world cup in 2016 and after that, he didn't have a great IPL either. Then, we worked together in Baroda on his action. After that, he was selected for an India A tour and went to Australia and got his rhythm back. If Hardik keeps working on his action he will be fine.
We must not forget the fact that he has been a late-bloomer as a pacer and the muscles will take time to adjust to the workload. Because of the crowded international calendar, sometimes it is tough to work on the action of a player. As a coach, my dream has always been to see him play more Tests and I do believe that he will play many more as an allrounder," Singh said.
"Hardik Pandya can bat in any situation"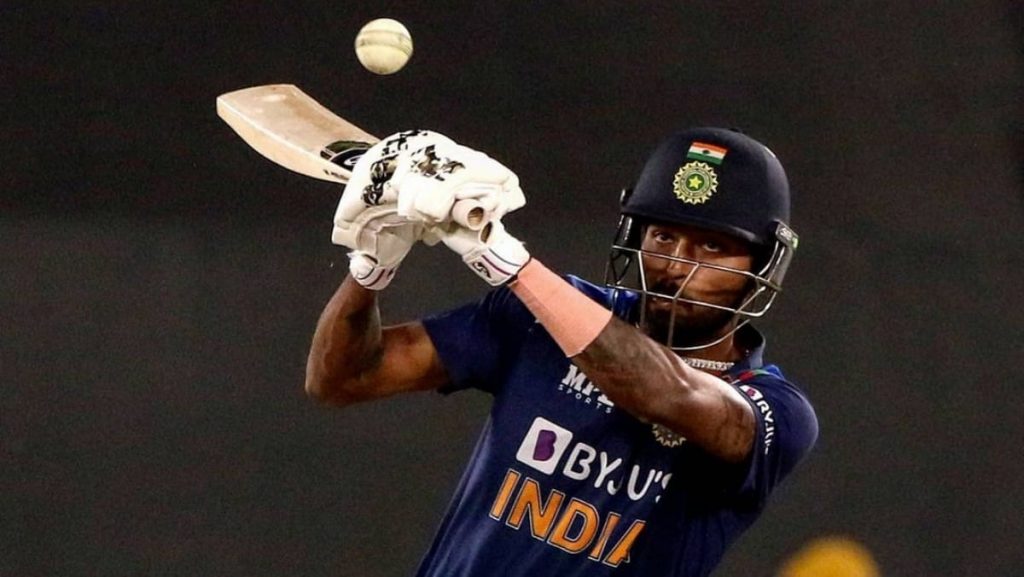 Jitendra Singh also talked about Hardik Pandya's improved batting skills in white-ball cricket. He mentioned that the right-hander has the ability to bat in any situation and has added new dimensions in his batting.
"He has always been flamboyant and wanted to express himself. He can bat in any situation. He has learnt quickly and added new dimensions in his batting. His maturity as an international batsman is pleasing and he will improve further," he added.
Also Read | T20 World Cup: "I see Rahul Chahar ahead of Yuzvendra Chahal" – Deep Dasgupta
Also Read | IND vs SL: "Youngsters will carry their confidence of IPL into this series" – Bhuvneshwar Kumar