Former South Africa captain AB de Villiers shared an interesting opinion on the alleged rift between Pakistani players in the dressing room after the 2023 Asia Cup exit. De Villiers stated that had he been a Pakistani supporter, he would actually be happy about the heated exchange between the teammates.
Mr. 360 thinks it's normal if Babar Azam gets angry or if other Pakistani players are involved in the argument. De Villiers wants the leaders to sometimes respond in a strict way to settle the dust.
"I would actually be happy about that – there are some leaders standing up and making their voices heard and even arguing a little bit," he said on 360 show. "To look each other in the eye, to tell each other – listen, this is how it's going to work, that is not on, this is how we play. Now we are going into the World Cup, we need to man up."
As per the rift rumors, after Pakistan's defeat against Sri Lanka which eventually knocked them out of the Asia Cup, Babar was extremely unhappy about it. In the dressing room, he expressed his anger but Shaheen Shah Afridi interrupted him, asking him to at least point out the positives from the match. Babar did not like this and before things could escalate, Mohammad Rizwan and the head coach intervened.
However, a couple of days after the alleged fight, Babar attended Shaheen's wedding ceremony to quash the rumors. Shaheen even posted a picture on his social media handle where he could be seen sitting alongside Babar and captioned the post with: "family".
Check the post below:
Related: Asia Cup hero Mohammed Siraj wanted to QUIT cricket for another job after lockdown
AB de Villiers lavishes praise on Mohammed Siraj
After Mohammed Siraj's devastating spell in the 2023 Asia Cup final, AB de Villiers, on his 360 show, lavished massive praise on him because of his never-give-up attitude. De Villiers stated that the bowlers he respects the most are the ones who never stop trying and Siraj is one of them.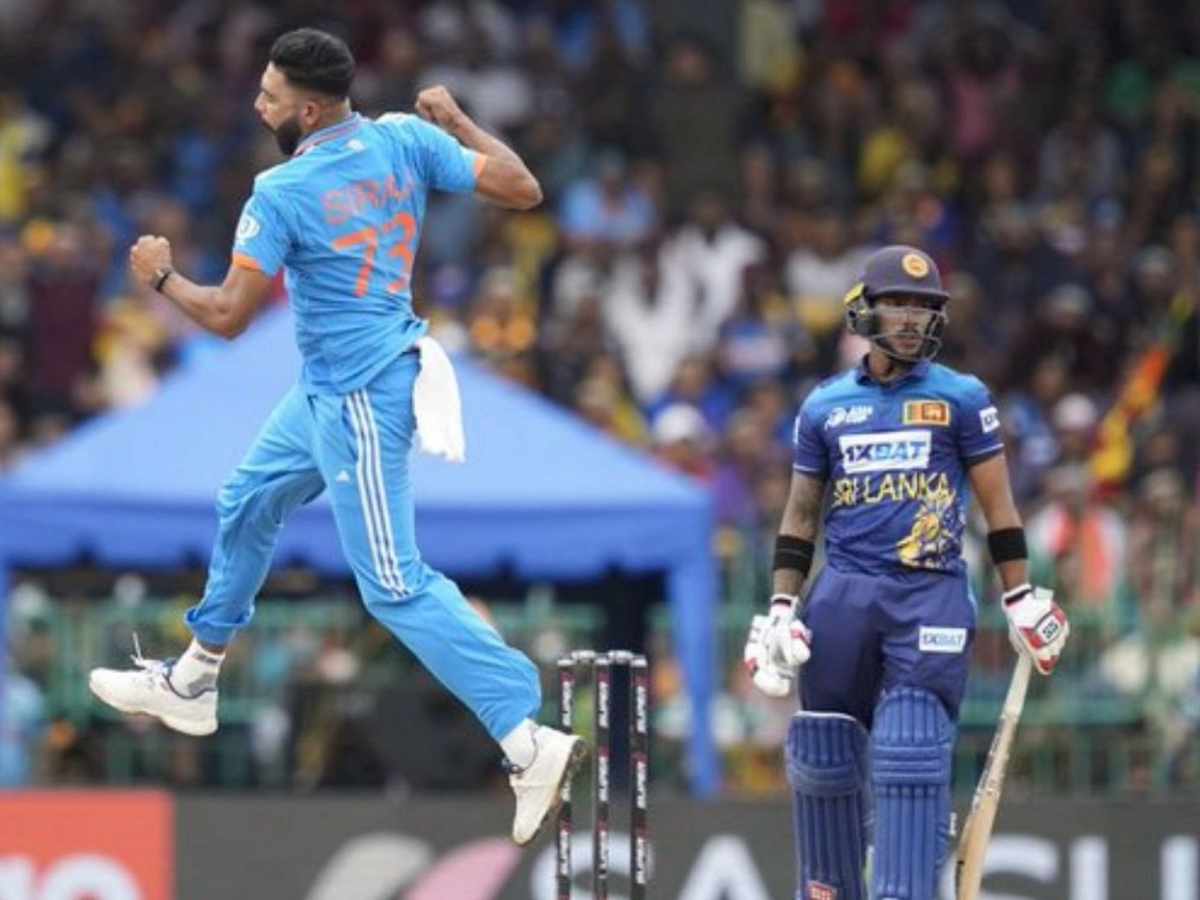 AB de Villiers pointed out that the attitude of Siraj always stands out. He observed that the 29-year-old keeps trying and keeps coming back.
Siraj shocked the watchers of the final of the Asia Cup when he broke Sri Lanka's back with his six-wicket haul for 21 runs. In the fourth over, he even bagged four wickets. His heroics helped India bundle out Dasun Shanaka and Co. for a paltry 50 runs. It was a walk in the park for India to win the match to lift the Asia Cup trophy for the eighth time.
In case you missed!