Cricket is a gentleman's game. Old timers grew up hearing this phrase and believed it, too. For many decades. Ah, those were the days when cricketers wore white flannels. They looked smart, elegant and there was a decorum to follow. Even today, if you enter the hallowed precincts of traditional cricket Test centres like The Oval and The Lords in England, there is an aura, a romanticism.
I was fortunate enough to be in Birmingham last July (2022) when India and England played the last Test of an unfinished series. That is Warwickshire County, where watching Jasprit Bumrah bowl full throttle was enchanting. Before entering the stadium, the polite English guards were courteous to me. I had two tickets and asked them "which one is better." The Englishman smiled, "Sir, please avoid the first gate, use the other ticket you have."
There was a pause, and I asked why. Pat came the reply, "Sir, you are an Indian, why get caught among lager louts who will be booing India." Man, was he right. The Englishmen (fans) were pissed drunk on beer cans, which have three percent alcohol. Expletives followed and they targeted India. The game was great on the day I was there, though 24 hours later, Bumrah's back went bust.
What's the context of all this?
Well, the way the drama was enacted at the Atal Behari Vajpayee Stadium in Lucknow on Monday night in the Indian Premier League match between Lucknow Super Giants and Royal Challengers Bangalore, it left you wondering. Gentlemen on view, no way! For the record, RCB beat the local team in their own backyard on a pitch that was not fit for even dogs to perhaps ease themselves.
Then began the drama, seen by millions around the globe, where Virat Kohli, Gautam Gambir and a wannabe cricketer from Afghanistan, Naveen-ul-Haq were "in action." Trust me, these guys put English lager louts to shame. Agreed, the IPL is just club cricket. you can do a lot of things that are lousy. Bowl at a slow over rate, prepare wickets that even a grave digger will dislike. And then, when you win a low-scoring match, there has to be a release of emotion.
There is a famous Billy Joel song "We Didn't Start The Fire'.."
One stanza goes like this: "We didn't start the fire
"It was always burning, since the world's been turning
"We didn't start the fire
""No, we didn't light it, but we tried to fight it.."
Well, that song was apt for the night where the men in action, after the match, showed that cricket is no longer a gentleman's game. It's easy to take sides, depending on whether you are a RCB supporter or a Lucknow supporter. RCB is from Bangalore, now Bengaluru, a city known for its famous gardens and pubs. So, a bit of banter is OK, since Kohli has embraced Bengaluru with full affection. There was no way he was going to stop the aggro, after pulling off a heist in the Lucknow den! What was shocking was that the Afghan boy had the guts to grab Kohli's hand. Had it been outside the field of play Kohli would have taken him on like a WWE or MMA fighter. He did not.
Related: India Squad for WTC Final: Ajinkya Rahane returns as BCCI announces 15-member squad
Biggest cricketers, past and present, no longer gentlemen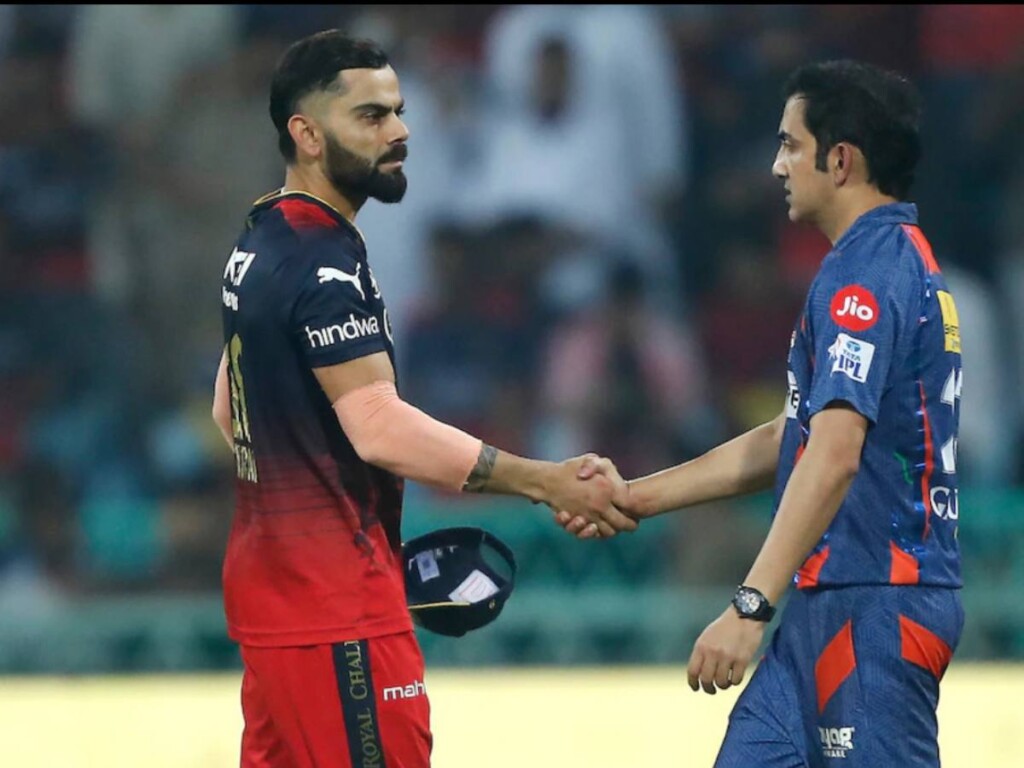 The less said the better about Gautam Gambhir. He is not a player anymore but there has been history between him and Kohli for long. Mind you, both were part of the ICC World Cup winning team in 2011 under MS Dhoni. One would imagine, a retired cricketer, now a mentor plus a Member of Parliament of the ruling party (BJP) would behave better. No, he has behaved like a lumpen MP you hear of in rural areas.
Without taking sides, the 100 percent fine on both Kohli and Gambhir means a damn. This is a small change for both of them. Their DNA is the same, both Kohli and Gambhir are from West Delhi, primarily, where aggro and Hindi expletives are used in gusto. After all, Hindi abuses with a Punjabi accent can question sister, mother parentage and more. That's Punjabi by nature!
Can you forget what has happened last night? No way, it goes to show, the biggest cricketer today, past and present are no longer gentlemen. Had this been during match time, maybe refs would have flashed red cards like in football and hockey. No, this was a slang-fest, ugly plus glares, after the play ended.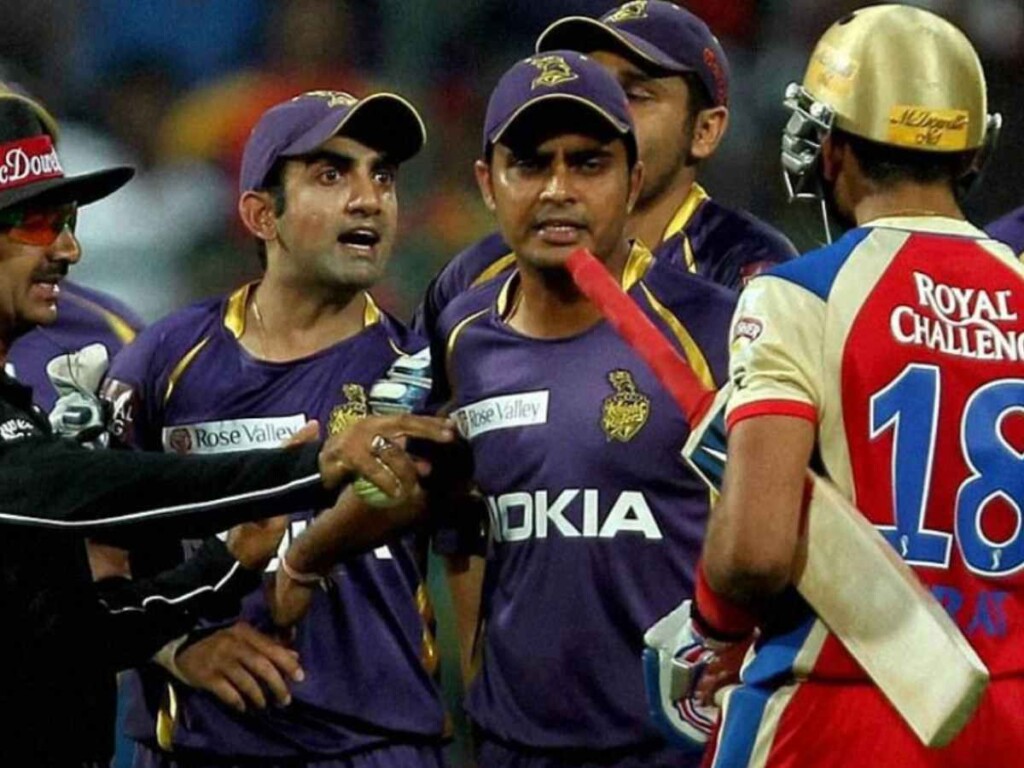 We thought WWE, kickboxing and MMA provided thrills. No, Monday night in Lucknow was worse. The protagonists in the near sanguine drama were at their worst behavior. For fans who think Lucknow is about "tehzeeb", which is good behavior, Gambhir has sullied the image of the team and the city.
Kohli remains volatile, the angry (not so) young man now, who has that aggro in him, still. Can this be forgotten? No way. This incident which went live and is now viral on social media will get the IPL more views than ever before. Shameful? Maybe, a few think that way.
The incident on Monday night has shown club cricket and the cricketers and mentor are club class. RIP gentleman cricket! This is IPL, colorful and cheap as well. Congrats VK and Gauti, you guys have done a great job. Youngsters will emulate you, just wait.
In case you missed!