It has been one hell of a roller coaster ride, this IPL. Slam/bang, whiz/thud, the ferocious pace and intensity of the 2023 edition has climaxed. If it needed one more shot, to borrow a phrase from the bar, it was provided by the man in the form of his life, Shubman Gill. One runs out of adjectives and more flowery words describing his batting. It resembles an object of beauty, human of course, which cannot be created as a prototype. The fear is, how long can this young man keep pushing his own body and the boundary?
It is one thing to explode and quite another to take off like those powerful fighter aircrafts which use the VSTOL strategy. No jargon this, the vertical short take-off and landings come in very handy on airstrips that are short, and the jets boom into the air with that sonic burst in a few seconds. Shubman Gill has also positioned himself like that aircraft doing a VSTOL take-off and then hitting the skies.
Just that in the shortest format of white ball cricket, the man, the machine and the maestro happens to be doing these sorties with such precision, it scares you. The only fear is, if he fails, how would he recover.
Right now, in the T20 format, Gill is like that four-legged cheetah that eats up ground at an amazing pace to attack prey. Gill is also eating up bowlers of all rival sides, his attack mode not looking ugly but something which benumbs all, bowlers and fielders. And, yes, it does leave fans in a state of euphoria, a state of delirium, where nothing can be described, only felt. It is an emotion, a high. The Gill gala show in the IPL has been powerful and at the same time a melody. There have been destroyers of bowling in T20 cricket before, with one man now in a new role as commentator, Chris Gayle.
Making comparisons are wrong. Each batsman, err batter, has his own patent, his own trademark. The Gill template is awe-inspiring, for fans thought a certain SKY — Suryakumar Yadav would transport fans into that mental state of leaving you in a trance. In 2022, Suryakumar was mesmerizing. Comparisons with AB de Villiers and 360-degree batting were, perhaps, an overdose.
Suryakumar also did attempt a Gill on Friday night, as these two men needed to guide the fortunes of the two teams, Gujarat Titans and Mumbai Indians. Just that the way Gill left fans screaming, crying, cheering, and clapping while he was creaming the rival bowling attack was beast mode. Beast mode usually suggests aggression, like the road roller running on a tar road, flattening the surface.
Well, maybe Gill is like that JCB bulldozer, unstoppable and accurate. The demolition job happens within no minutes, proof of which has been his three centuries in the IPL 2023. Can he pull off one more heist for GT — Gujarat Titans — against CSK — Chennai Super Kings on Sunday remains to be seen.
Related: No place for MS Dhoni! Suresh Raina picks this player as captain in his IPL 2023 playing XI
Team India needs to groom Gill for leadership roles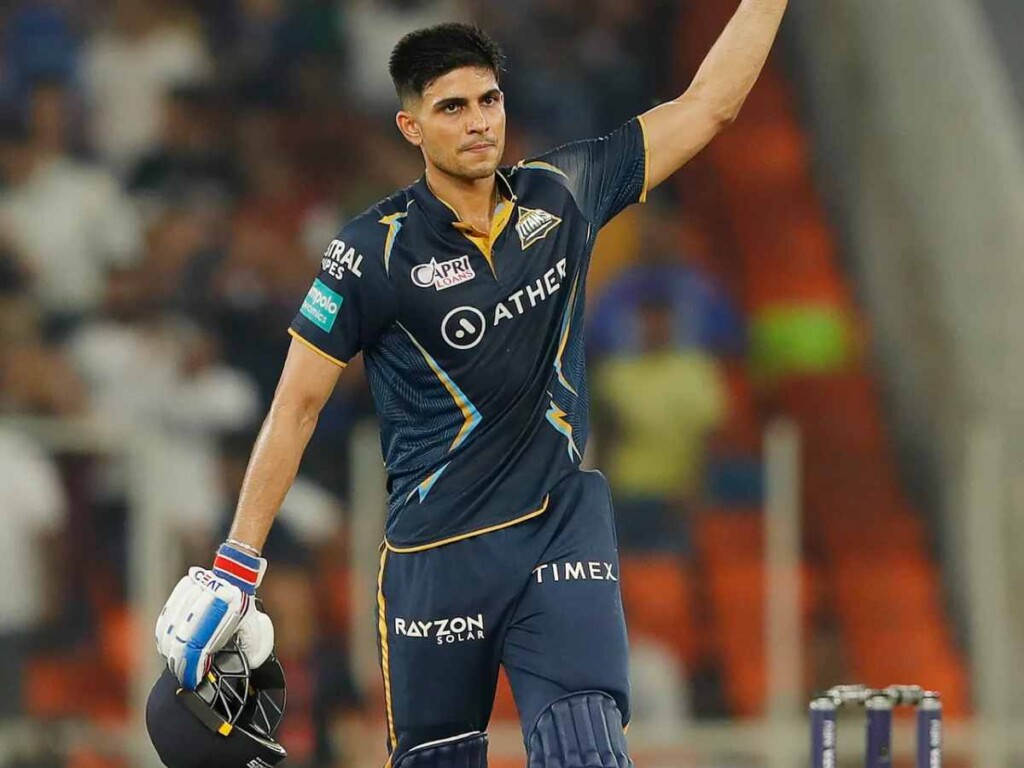 For sheer artistry and creativity, Gill has been sublime and sensual. He arouses passion in fans; he makes you fall in love with him, just like a famous cricket icon's daughter has. There is fear if he can fail, that will happen, for Gill is a human, not a robot. If anyone came close to challenging him in terms of centuries essayed in the IPL, one cannot forget Virat Kohli.
But the hard facts of the IPL have exposed one man, big time, Rohit Sharma. As the leader of Team India in the Test and ODI formats, the biggest plus for Rohit is he has massive support from the Bombay, now Mumbai lobby, where Sunny Gavaskar, Ravi Shastri and Sanjay Manjrekar behave like court jesters. Given the financial muscle of Mumbai Indians, a lot of these former cricketers will never speak against this franchise. That MI made it to the last four was itself fortuitous. That MI flopped was like MI in medical jargon, myocardial infarction, which is a heart attack.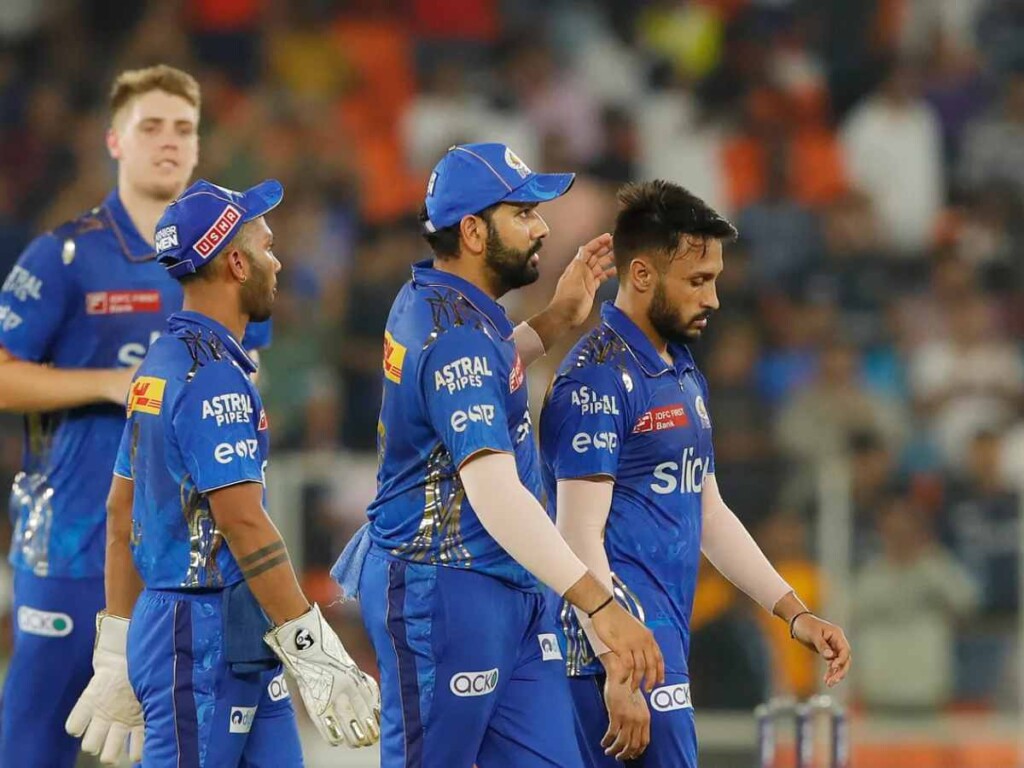 Yes, Team MI's failure has been heartbreaking for their fans and the blue brigade. When Mumbai Indians did that victory lap at the Wankhede Stadium to made the cut for the last four in this IPL with Cameron Green banging a century, there were smiles. It included Rohit Sharma as well as Sachin Tendulkar. Where has Rohit left fans today? This is the second IPL he has let down the richest IPL franchise. His own performances have been poor in 16 matches he has played in this IPL, some as an Impact Player.
Frankly speaking, he made no impact as a player or skipper. The time has come when MI needs to do serious thinking about what's the utility and value of Rohit. These days, when the franchises of the IPL treat the tournament as so important from a business perspective as well, MI is a losing proposition. Maybe the think-tank will dissect Rohit.
From an Indian point of view as well, Rohit's lack of form is frustrating. He will fly out to England and lead in the ICC Test Championship final against Australia from June 7. He will then lead India in the ICC ODI World Cup in India this October/November. Will the BCCI persist with a failed skipper, a batter whose body language resembles that of a character who forgets his lines on the stage in the middle of a play?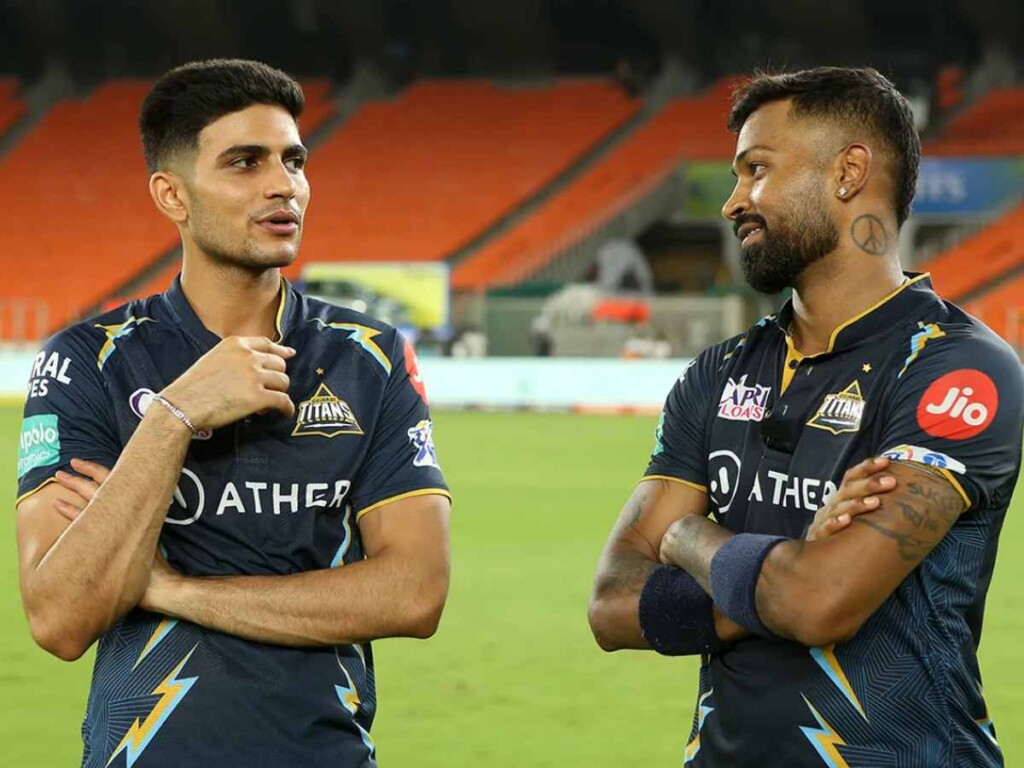 That play and cricket's play are different. Maybe, in a play on a stage, there can be a prompter. Not in cricket. You need to push yourself and lead by example. Through 16 matches in the IPL, Rohit has looked like an impostor. Maybe, his shelf life is coming to an end. There is a succession plan in white ball cricket where Hardik Pandya is going to be the eventual leader in both formats, ODI as well. He will lead India in the ICC T20 internationals, including the World Cup next year.
This is the time the BCCI needs to find a deputy for Hardik Pandya. The name Shubman Gill comes readily to mind. He can definitely be groomed as the next vice-captain, deputy to Pandya. Gill has the mental makeup and needs to be pushed into leadership. There is a leadership vacuum in Indian cricket at present. No doubting that. Hopefully, the BCCI bosses will wake up and smell the coffee. The Gill flavor has the aroma and that strong smell. Go for him.
In case you missed!