For those who have read English literature, the name of Charles Dickens will come readily to mind. In "A Tale of Two Cities," Dickens wrote in one of the most famous opening lines, "It was the best of times, it was the worst of times."
Dickens compared London and Paris, at that time, in 1859. Today, one is reminded of Dickens's phrase relating to the best of times and worst of times in relation to Indian cricket captain Rohit Sharma. For all those who watched the Indian team lose the ODI series 1-2 to an inspired Australia on Wednesday night, led by stand-in captain Steve Smith, this was the best of time for the visitors and the worst of the times for the Indian leader.
Cricket and literature are not alien to each other nor are leadership and body language. One man, condemned for his Sandpaper Gate incident has resurrected his own career, and gone on to lead, knowing well he is just a stand-in. That is Steve Smith, that typical hard-core professional Aussie, who will wear dark shades, and plan the execution. When he had to take over from Pat Cummins during the Test series, he did it with aplomb. A bit like what Ajinkya Rahane did during the 2021 away series in Australia.
Rahane seems history, sadly, though. The more one watches Rohit Sharma as a leader these days, in two formats — Tests and ODIs — there is no smirk but a guffaw from fans. Agreed, India won the BGT Series, but for this Mumbaikar to take captaincy as a job where he is not 100 percent present has become the butt of ridicule. A captain is as good a leader of his team, goes the saying.
Tweak it, and you could well say a team is as good as the leader. Rohit Sharma missed the first ODI, as he had to attend a marriage. National duty seems to have become the second priority! Hardik Pandya led and showed that he could win the first match. Two matches in succession, Rohit is captain, and India loses. He should face flak for all reasons. He is no longer a compulsive match-winner, like when he was while leading the Mumbai Indians to five titles in the IPL.
If that is going to be ever cited from his bio, please remember club cricket and leading India are very different. Barring that ton in the Nagpur Test, Rohit's batting and leadership have looked stale. Compare it with Steve Smith, he is sharp, thinks, and comes up with more ideas. Smith used Mitchell Starc brilliantly in the Vizag ODI, his left arm cunning speed and swing wrecking the Indians.
The brand-new Chepauk Stadium in Chennai was decked up for the ODI series finale. Perhaps, the situation demanded India win. No, what one says was a poor performance, exposing how brittle the Indian batting order is, where a half-century from Virat Kohli is not enough. People still want him to finish the match. Does it mean the rest of the batters are passengers, Rohit included?
Related: Suryakumar Yadav joins Sachin Tendulkar after registering a SHAMEFUL record during ODI series vs Australia
How Rohit Sharma handling captaincy has become a national embarrassment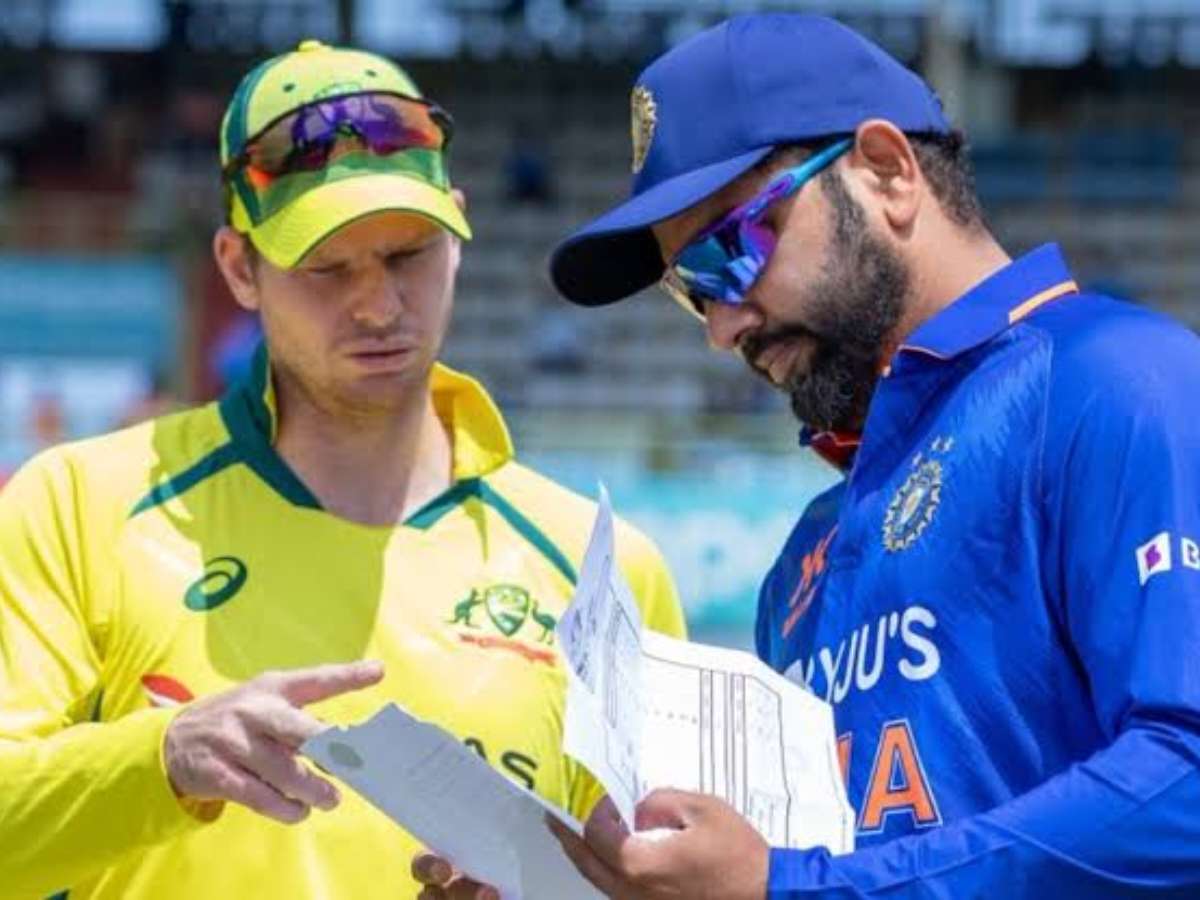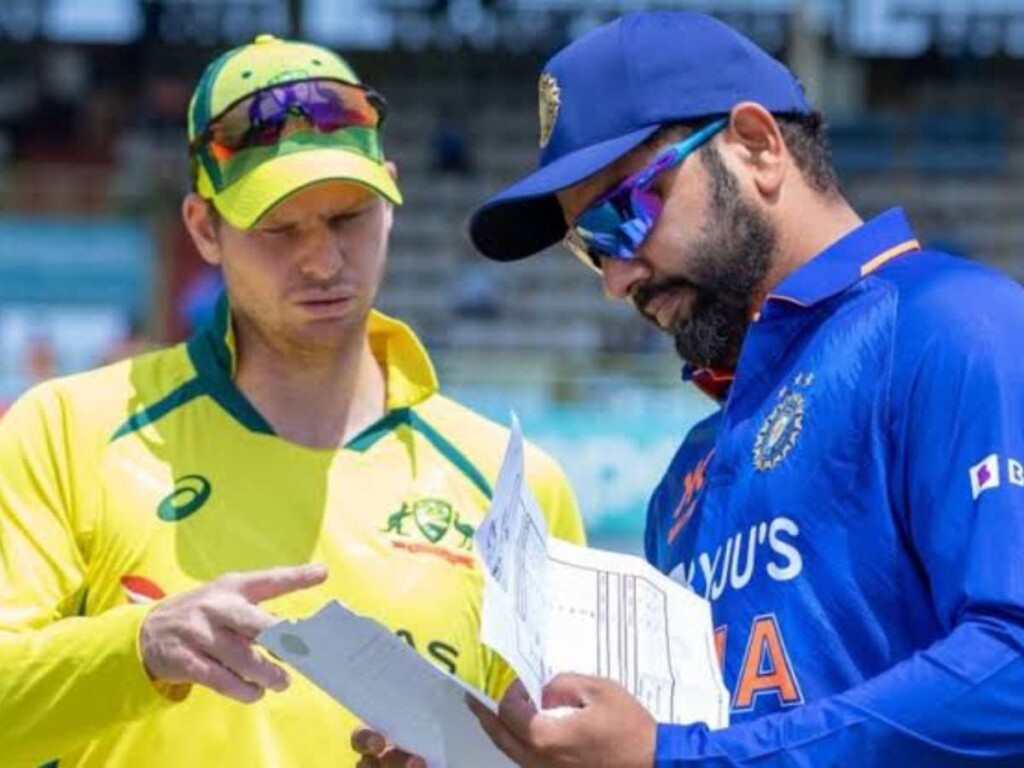 When KL Rahul came up with a half-ton in the first ODI, commentators and pundits proclaimed his sins had been washed. No problem, you can expect that from the average fans but not TV commentators on the payrolls of BCCI. If they do now toe the board (BCCI) line, they will face unemployment. Almost all the Indian commentators are like the old HMV record (His Masters Voice), repetitive. Nobody is going to be critical of Rohit the batter and captain. In Chennai, Smith read the wicker better. He used the spinners well, knowing very well Adam Zampa and Ashton Eagar would be effective. That this duo made life miserable for India, is reflected in the scorecard of the last ODI.
What about the famous batters of India? Shreyas Iyer, who has never fulfilled the gap between potential and promise is out. One more back surgery for an Indian cricketer is bad news. That's awful, as someone like Shreyas has been invested in. There are problems galore for India in batting. One saw that in Tests as well as ODIs. Yes, Kohli and Shubman Gill did hammer hundreds, but Rohit seems unsure of what batting order to assign. His captaincy is a conundrum.
Hardik Pandya bowled well and scored some runs as well. That more than one Indian batter fell trying to change gears reflects the confusion of sorts. And the man who is now being roasted on social media, Surya Kumar Yadav, will not know what to do to resurrect his career. The IPL could be his turf!
One thought, he will be ready for Tests, no, he came a cropper in ODIs as well. Hear this: "One of the things about Surya is he is also learning the 50-over game a little bit. The T20 game is slightly different. Even though he hadn't played for India for a long time, in T20 cricket, he played nearly 10 years of IPL – a tournament which is like international cricket," said coach Rahul Dravid.
The learning process theory is bunkum, Rahul Dravid needs to say something better. Experts like Michael Vaughan, who never mince words, said this Indian side does not look good enough to host the ICC World Cup and win it this October/November. Just imagine, by hosting the Aussies, we are actually allowing their spinners, a different set for Tests and ODIs to develop their skills better in India.
This is the difference between Steve Smith and Rohit Sharma. "It was the best of times, it was the worst of times," to borrow from Charles Dickens, this sums up how Rohit Sharma handling captaincy has become a national embarrassment.
In case you missed:
"Big concern as World Cup is coming"- Twitterati slams Indian batters for flop show while chasing small target in ODI decider vs Australia
WATCH: Kuldeep Yadav bamboozles Alex Carey with a magic delivery during Ind vs Aus 3rd ODI