The celebrations have begun. India have again made it to the ICC World Test Championship final and will play Australia at The Oval from June 7. For all those who feel Test cricket is dull and boring, eyes were glued not on the fourth match of the BGT Series between India and Australia at the Narendra Modi Stadium in Ahmedabad, but on New Zealand versus Sri Lanka Test in Christchurch.
Given the difference in time zones, with New Zealand ahead by almost seven hours, the focus was on the outcome of the match between the Black Caps and Sri Lanka. What a match it turned out to be with the Kiwis sealing victory in a dramatic fashion over Sri Lanka. That result ensured India were through to the ICC Test final much to the relief of cricket fans in India.
The equation had become complex from simple after India lost the Indore Test. The variable were if Sri Lanka could win both the Tests in New Zealand. With Australia having won the Indore Test, they had walked into the ICC Test final. What transpired in Christchurch on Monday had the trappings of a thriller, with great viewership. Reactions on social media were also huge. This is not the first time the Kiwis have produced magic, with their big result against England shortly before in their two-Test series also churning fans.
Surely, the stress is over for India. The second journey for India in the WTC Test cycle began with the series in England in 2021, where India took a 2-1 lead. Covid 19 pandemic then struck and the last Test was postponed by a year. It was held in Birmingham last year in July, where there was a reverse for India. A change in leadership also happened in Indian cricket, in many ways.
Related: "We can't protect such players," R Ashwin's blunt statement on Indian cricket while heaping praise on Cameron Green
Rohit Sharma's team will face Australia in the ICC final at The Oval from June 7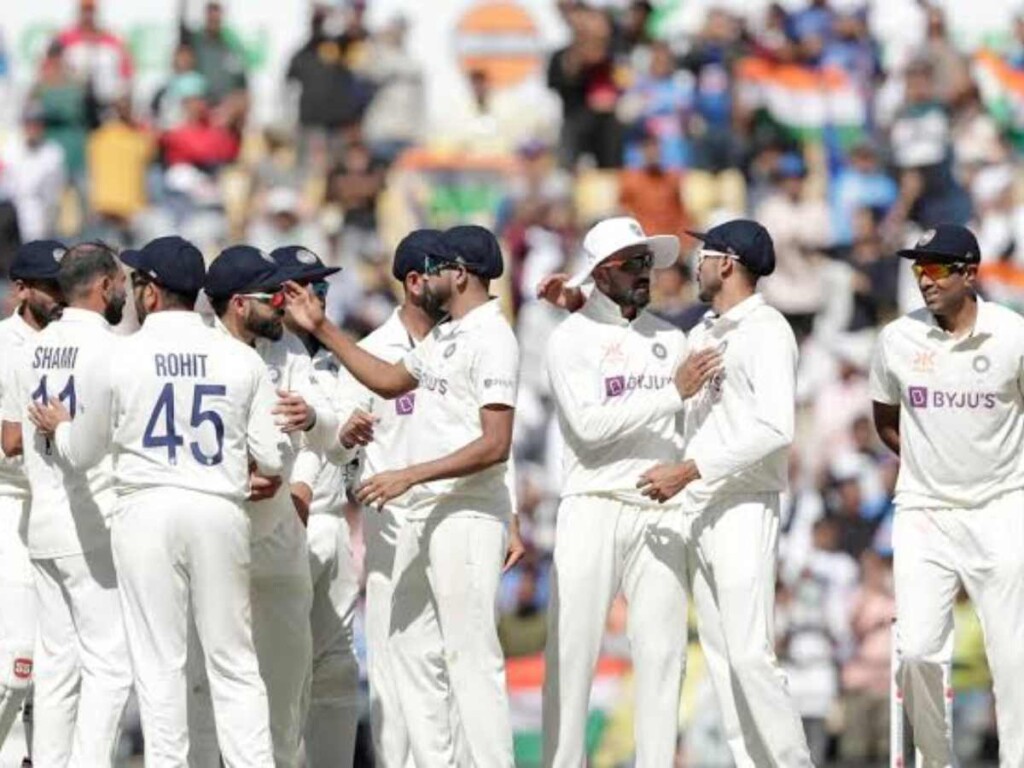 Virat Kohli and Ravi Shastri were out as coach and captain, both leaving on their own terms, though BCCI President Sourav Ganguly had also been eased out. After that, it was the combo of Rohit Sharma and new coach Rahul Dravid which has guided India's fortunes in all formats of Test cricket, till the BCCI named Hardik Pandya as T20 captain.
What is important for India is they are in the ICC Test finals for the second time. For sheer volume of cricket played and taking on Australia in a four-Test series may make them better prepared. No, that will be a bit of an exaggeration as conditions at The Oval will be vastly different. In the last ICC Test finals in July 2021, India lost on the sixth day to New Zealand, led by Kane Willaimson. The rain had played havoc in that Test, with the venue — Rose Bowl, Southampton — being a pathetic one, minus proper covers.
This time, the final is at The Oval, where conditions will be vastly different. There has been chatter over "doctored pitches" in India, which assisted spinners. However, the Aussies, too, adapted well to spin. It boomeranged on Rohit Sharma in Indore, resulting in a flat pitch being prepared for the final Test in Ahmedabad.
One cannot expect The Oval to assist spinners. The ICC will be in charge of the preparations for the ICC Test final, so the pitch could have a green tinge, where seam and swing will be seen. Minus Jasprit Bumrah, there will be worries. Of course, Mohd Shami's swing and Umesh Yadav's willingness to bend his back are good signs. Getting the right mix will be important, as playing in England in June will be a massive change.
In case you missed:
Why did Virat Kohli kiss his locket after slamming his 75th international century?
Vintage Virat Kohli shows his class with 28th Test hundred against Australia in Ahmedabad Test