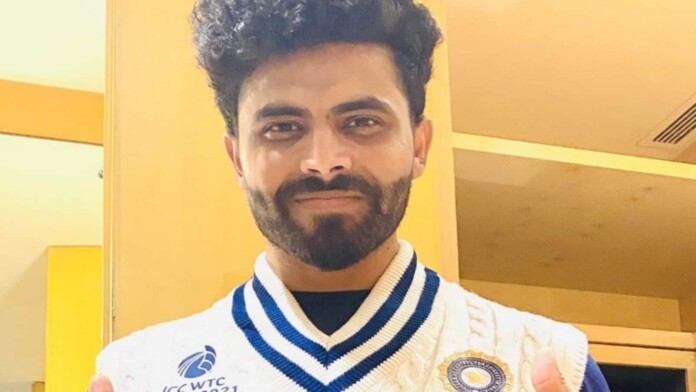 The all-important final of the World Test Championship (WTC) is just 3 weeks away and Indian all-rounder Ravindra Jadeja took to his social media handles today to unveil India's new retro jersey sweater for the summit clash. The crunch encounter will see India facing New Zealand at the Ageas Bowl in Southampton in what will be the culmination of a two-year long tournament that was characterized by bilateral series between all Test-playing nations.
While India topped the table to get to the clash after sublime series wins against Australia and England, New Zealand had to depend on the aforesaid results to hold on to their second spot and make it to the final. The Black Caps are currently in the UK where they will play two matches against England before the final. India on the other hand, haven't left for England and they will play five matches against England after the WTC final.
Ravindra Jadeja posts picture with India's retro jersey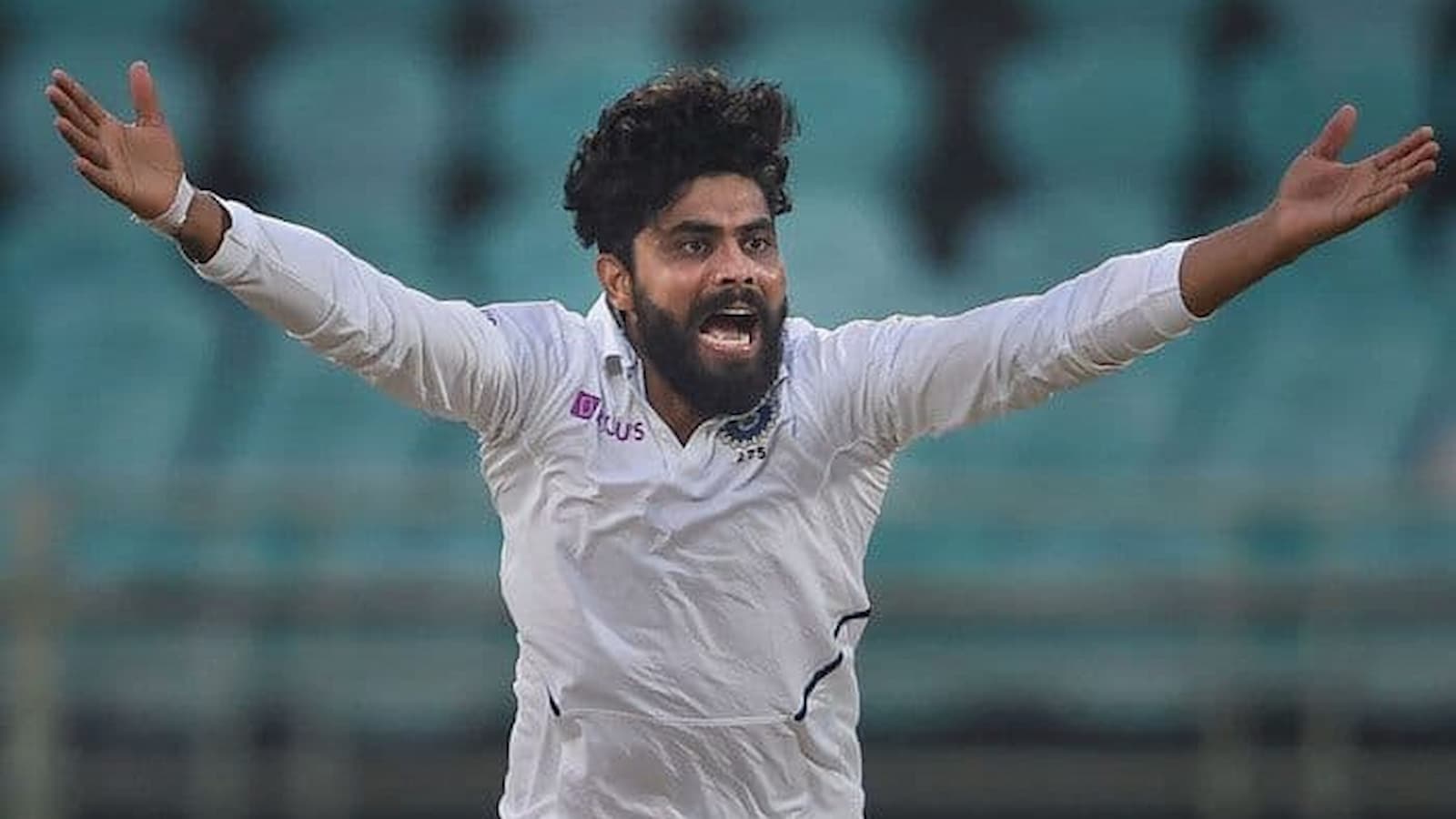 A player who will have a crucial say in the final is Indian all-rounder Ravindra Jadeja. The southpaw is a huge asset for the side as his batting in the lower-middle order as well as his accurate bowling has helped them plenty of times. His fielding abilities are a huge bonus as well. If the all-rounder fires on all cylinders in the final, New Zealand could face a difficult task of having to deal with him.
Meanwhile, Jadeja took to his social media handles to unveil India's jersey for the final. He posted an image of himself wearing the same and captioned it, "Rewind to 90's" and stated that he was "Loving it". As soon as the image was posted, it went viral on social media and the response was overwhelmingly positive. The removal of the sponsors from the front of the jersey was appreciated, as was the retro design.
This was how Twitter reacted to the jersey
Also Read: WTC Final: ICC announces playing conditions for the much-awaited clash between India and New Zealand
Also Read: 'Can see Ravi Ashwin pushing 600+ Test wickets at least,' believes Brad Hogg