Strong rumours circulated on Monday that captain Virat Kohli is mulling, if not already convinced about handing over Team India's limited overs stewardship to Rohit Sharma. A popular news daily first reported the news which has since been refuted by BCCI officials. However, a strong feeling ensues that the proverbial damage has already been done. Moreover, such news is extremely unfair on the man currently at the helm.
There comes a time in everyone's life when despite every achievement, their credentials are questioned. Irrespective of walk of life or status of individual, this eventuality is an inevitable consequence of passing time.
And in Indian cricket, it is an all too familiar tale that has played out in every captain's life. Sometimes even for coaches. The Anil Kumble saga, for example, was very embarrassingly public going into a multination ICC tournament. This particular rumour, rather poetically or ironically – depending on which side of the fence one is sitting – smacks of a very similar taste. And much akin to the previous episode, this one – irrespective of what may or should happen – is bound to leave a sour taste.
Rohit captaincy rumour unfair on Virat Kohli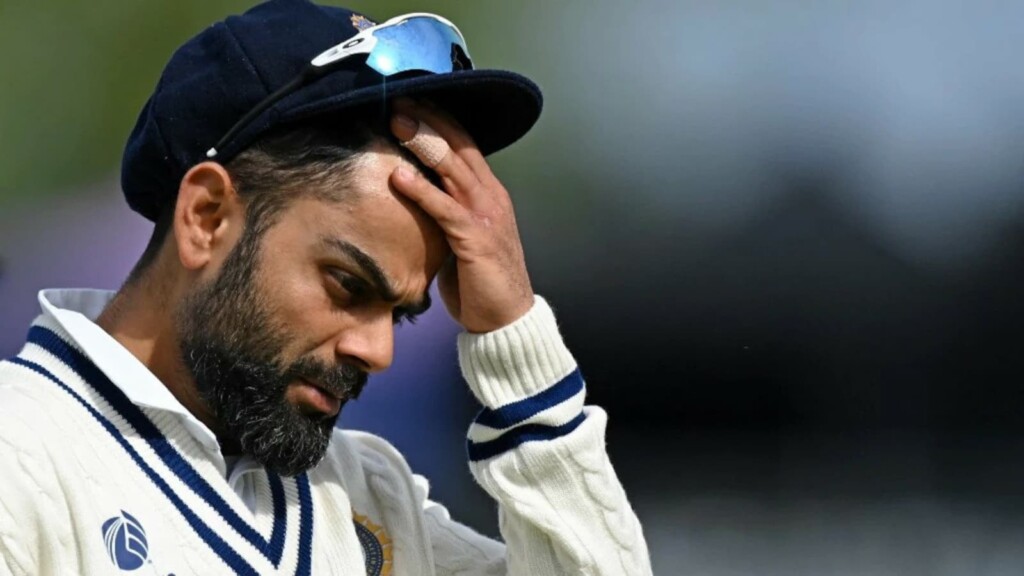 Respect is an overused term and, consequently, perhaps the most diluted too. It is thrown around in conversation without people realising what respecting an individual entails. Once again, because it is an abstract concept as opposed to a material thing, respect is very difficult to define. However, there is a moral code of conduct based on situations which entail respecting an individual.
For example, it is disrespectful to "leak" or anonymously talk about a captain's future choice which may or may not eventualise, while stating he himself will make an official announcement later. Firstly, it is a mutual decision between the captain and the Board the individual represents. And secondly, it is out of order to, out of turn, speak about something this sensitive about someone who has represented the nation with so much pride and distinction.
In Team India's case, captain Kohli is statistically one of the best in the world ever and has seen recent success. It is thus unfair on the person at the helm that during his tenure such talks are emanating and spreading in the media. If Kohli or the Board does decide that someone else is the right man to take Indian cricket forward, the announcement should come officially and not be allowed to leak in the media.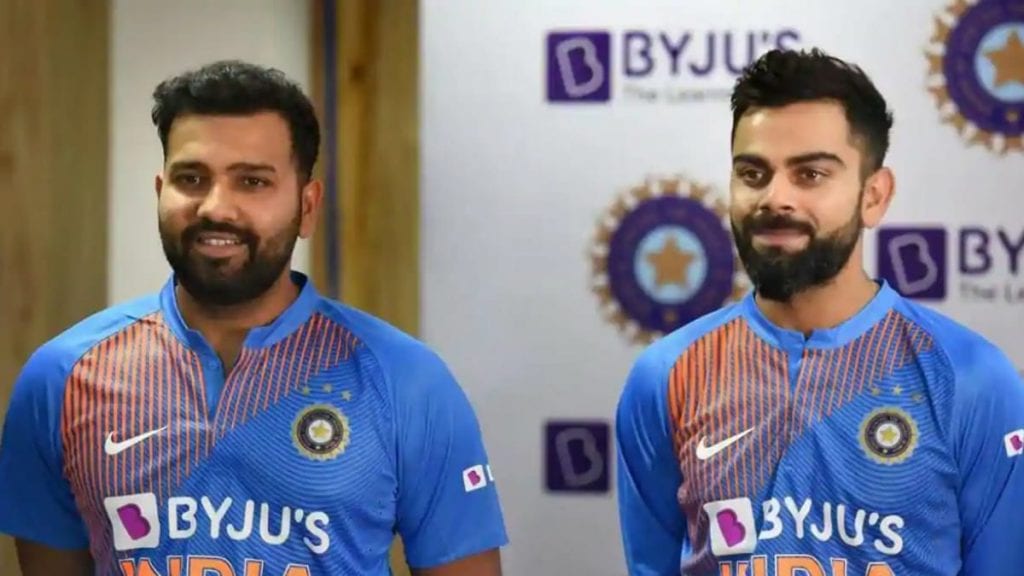 "Virat (Kohli) himself will make the announcement. He is of the view that he needs to concentrate on his batting and go back to becoming what he's always been – the best batsman in the world," the source was quoted as saying.
Kohli has captained India in 65 Test matches, winning 38 of them while in ODIs and T20Is combined, the skipper has won 94 out of 140 internationals. It is not as though Kohli's batting has been majorly affected by captaincy either. However, a lack of his usual centuries – of which he has scored 70 across formats – since the 2019 World Cup may have triggered this unwarranted discussion.
Kohli averages above 56 in Test matches as captain, scoring 20 centuries and in ODIs, he averages nearly 73 with a nearly equal spread of 21 hundreds. Overall, Kohli has scored nearly 13,000 international runs as captain at an average touching 70, which is 11 more than what he scored at prior to taking charge of the Indian team.
Rumour bad for the team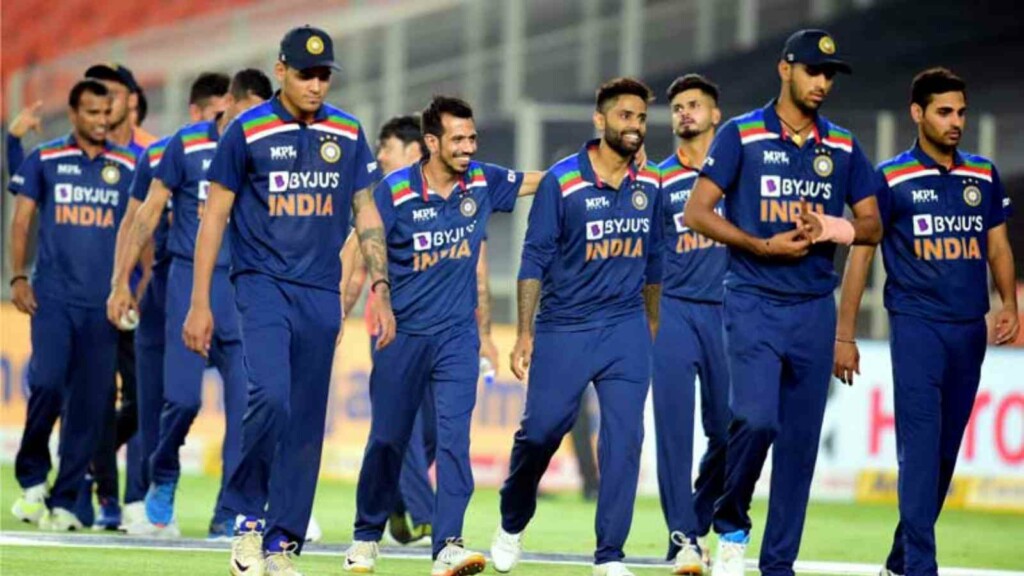 The same report also stated that both, Kohli and Rohit, share very good camaraderie and that the current captain would be well served to hand over leadership to the current vice captain. The source opined that the transition would help Kohli refresh his mind and give him the space required to "work on his T20 and One-Day batting".
This report and any rumour pertaining to the same was quickly quashed by BCCI with the Board Secretary Jay Shah backing the current captain. "As long as a team is performing while on the crease, the question of change in captaincy doesn't arise," Shah said in the wake of the Rohit and Kohli split captaincy reports.
However, the damage, one feels, has already been done. A rumour about change in leadership is never ideal and when it comes so close to a major deliverable, there is bound to be some unwanted instability within the organization.
With any change is accompanied change in dynamics and the conflicting reports might just sow some insecurity within the minds of both, Rohit and Virat, and perhaps even some players in extension. Especially given that Kohli has not scored as many runs in the last couple of years as he has done historically.
It would be absurd to suggest that Kohli is not good enough as a batsman or that he does not warrant a place in the side if he were not captain. But it is also true that every sportsman is judged on their own standards. And to that end, Kohli has suffered a dip while Rohit Sharma has simultaneously achieved jaw dropping consistency, underlined by the five centuries in the 2019 World Cup and accentuated by his red ball century in England.
Also, the conflicting reports or the emergence of the rumour in the first place does not send the correct signal to the team that must be wondering the cause of the same, especially after MS Dhoni was appointed to augment the think tank. While Dhoni and Kohli do share a brotherly bond, there must be cause for his appointment and consequent status as equal to the head coach.
Is BCCI looking beyond Kohli?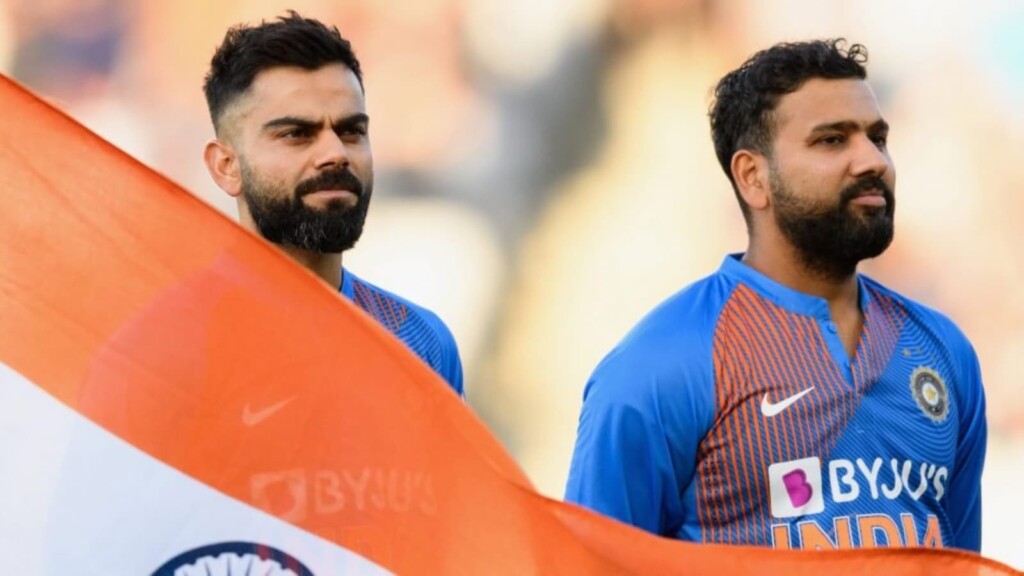 No rumour ever gains steam without credibility. First, the need to appoint an external, non-pre-existing asset and then having a leak that the most successful IPL captain would lead India's white ball sides perhaps speak more than what would instantly meet the eye.
Perhaps the powers that be are indeed looking ahead to a future without Kohli at the helm sooner than expected. The close proximity of Rohit's rumour to Dhoni's mentor appointment makes it all the more indicative that the position of Kohli as limited overs skipper may not be as bulletproof as his Test leadership is.
Jay Shah's statement is also along similar lines stating performance as the primary criteria. And the questions after India's semi final exit in 2019 were very clearly pointed at the management and their lack of strategic nous in holding Dhoni back in the face of crisis. Now, the same man will have equal powers as the head coach in strategizing for the tournament.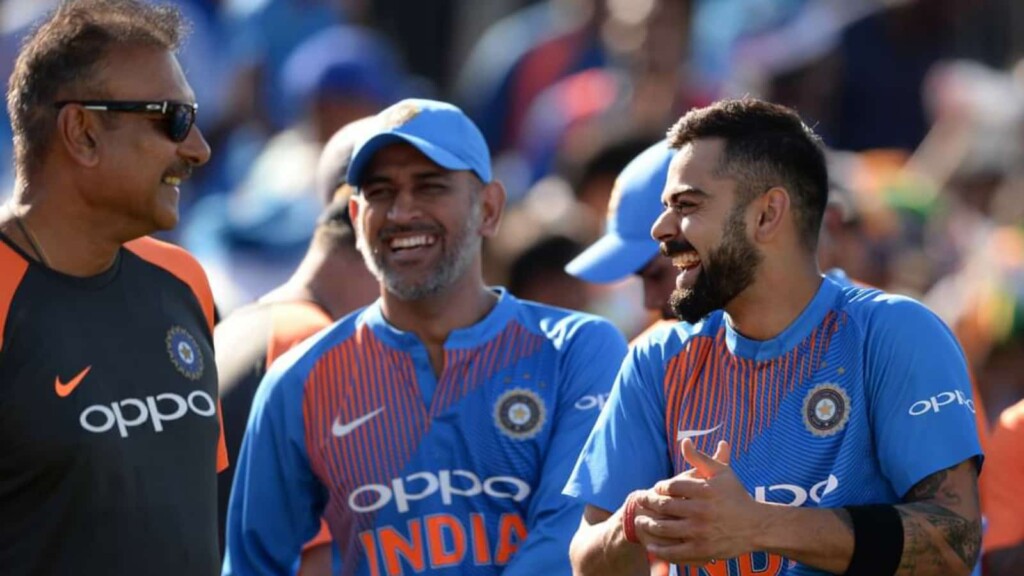 The mileage to the rumour is also courtesy of Rohit Sharma's success as skipper of Mumbai Indians in the IPL. And that may have prompted the BCCI to feel he is the better leader to take India to their home fifty overs World Cup in 2023, if Kohli cannot achieve the desired result in the T20 World Cup starting in October this year.
However, irrespective of what happens hence in this scenario, everyone in the Indian cricketing fraternity would be well served in future to follow due procedure in maintaining confidentiality and timeliness of disseminating information so as to respect everyone involved, especially in such sensitive situations.