Indian Premiere League is the richest cricket club in the world. Its one of the franchises Mumbai Indians is owned by India's richest man Mukesh Ambani. The league is defined by its top rich and famous investors, from actors to politicians to industrialists. Even during the pandemic, IPL's brand value was $4.7 billion in 2021.
Steve Ballmer, the former Microsoft CEO now tops the list of richest sports owners in the world with a net worth of $91.4 billion. Eight years ago, he has purchased the Los Angeles Clippers for $2 billion. Mumbai Indians owner Mukesh Ambani follows him with a net worth of $90.7 billion. Since 2016, both Ballmer and Ambani are moving back and forth for the top position.
Also Read | Ravi Shastri questions Rohit Sharma's tactics, unhappy about his handling of Jasprit Bumrah
Jeff Bezos fighting with Mukesh Ambani over cricket?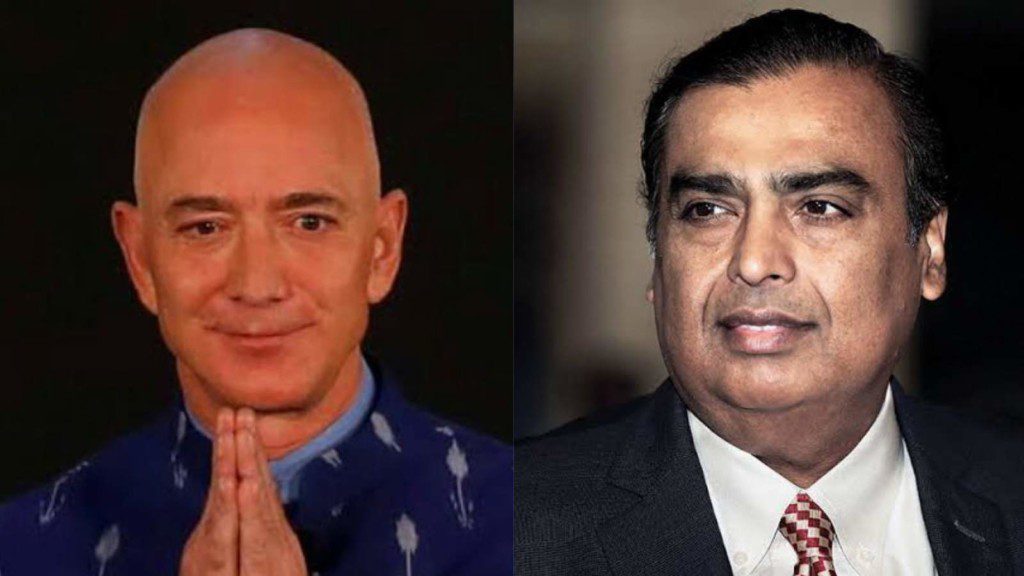 India cricket board BCCI has given open bids for streaming rights to the Amazon from 2023 to 2027. With this, BCCI will allow American streaming services to Jeff Bezos' Amazon Prime. The online streaming platforms will pull more viewers.
"Transparency will be the key and the revenues coming from sale or rights will be directed to India's domestic structure, better infrastructure and welfare of the cricketing fraternity," BCCI secretary Jay Shah said.
But according to Pradeep Magazine, one of India's senior sports journalists, these rich investors are investing "obscene" amount of money into IPL.
"The IPL is a popular sporting brand and, by making a distinction between television and online broadcasting rights, it will make much more money." Magazine has said to the VICE World News.
BCCI and the franchises have a 60:40 percent share of the revenue and this year, BCCI is expected to earn $106 million.
"Naturally, there are people who are willing to bid [for the broadcasting rights] and it's a win-win situation for the BCCI." Said Magazine.
"The franchises, in turn, see this as a way to make their returns."
IPL players earn money higher than the domestic or international matches. And Magazine thinks that if IPL goes like this for several years then "there may not be any traditional cricket left," said Magazine.
Also Read | "Krunal Pandya is like my brother and brothers do fight"- Deepak Hooda opens up about his relationship with Krunal Pandya