Former Indian captain MS Dhoni is well-known for being a private person. The 39-year-old seldom makes public appearances and these days, is put up in his farmhouse in Ranchi. The sprawling farmhouse spread over seven acres houses a plethora of pets with a majority of them being big dogs. Now, Dhoni and his family have welcomed a new member to their family of pets in a stallion named 'Chetak'.
It is worth noting that Dhoni already has pets like a Belgian Malinois, a white Husky and a German Shepherd. Pictures posted by wife Sakshi Singh Dhoni often feature the pets along with daughter Ziva Singh Dhoni. Last month, Sakshi posted a video of the horse on her Instagram account and captioned it, "Welcome home Chetak! A true gentleman! Happily accepted in our pack!"
MS Dhoni pampers his stallion Chetak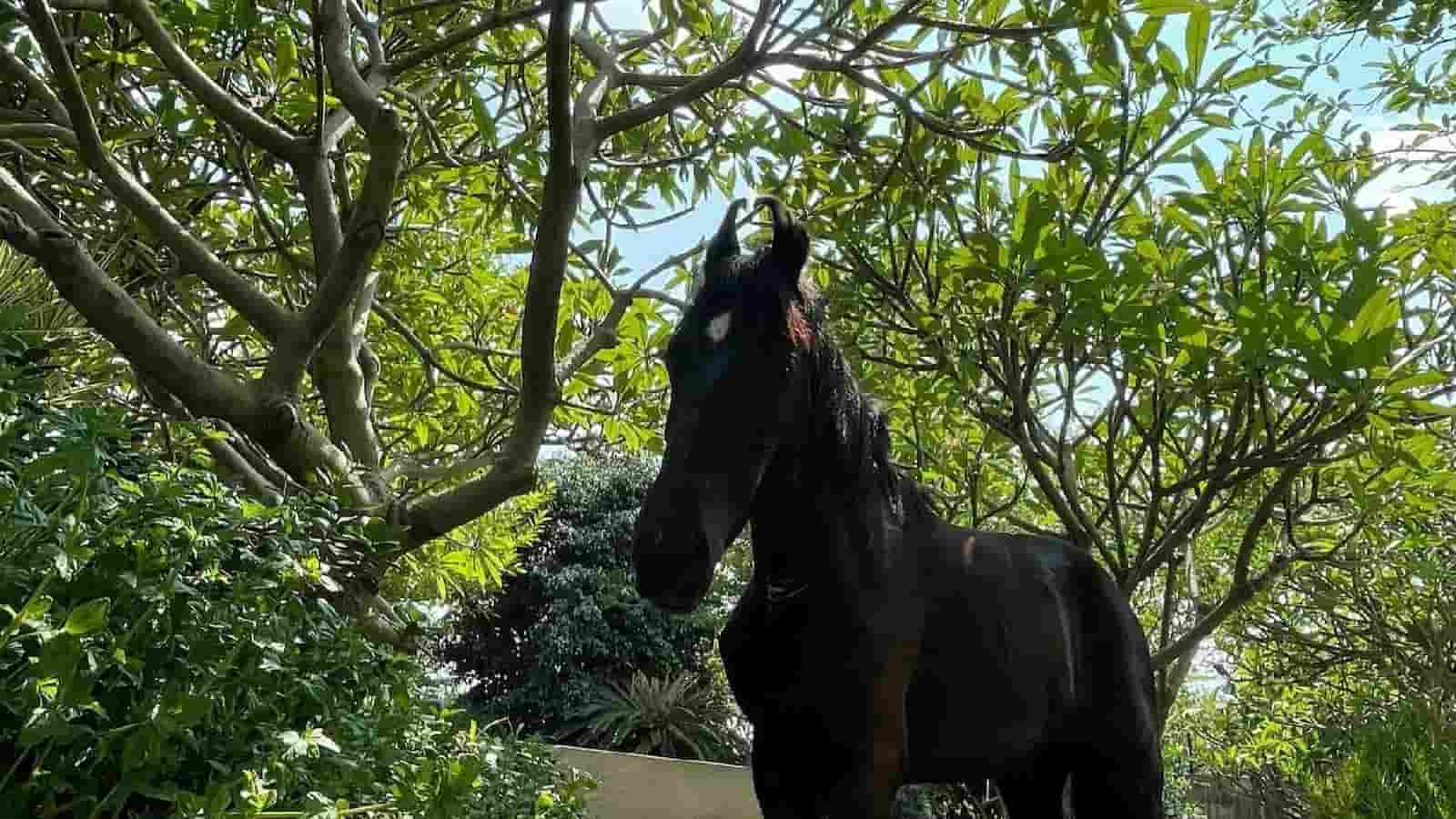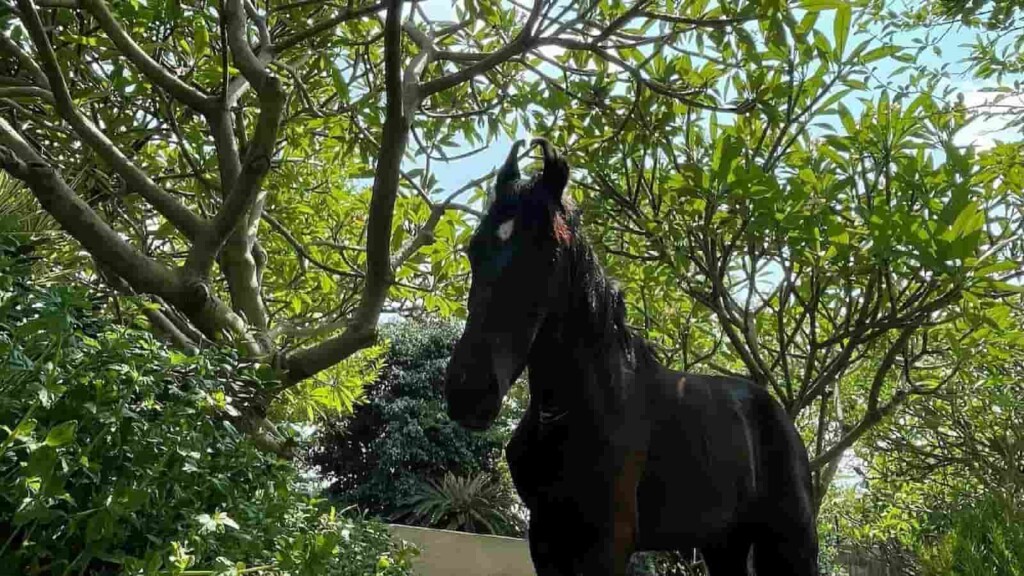 Former India skipper MS Dhoni, whose love for big dogs is well known, added to his list of pets when he bought a black stallion soon after arriving at his seven-acre farmhouse on the outskirts of Ranchi. The Chennai Super Kings skipper flew in from Delhi where he was leading his franchise before the tournament was postponed due to Covid-19 cases in the bio-bubble.
Also Read: "Kul-Cha combo not given enough chances with Ravindra Jadeja's comeback," Kuldeep Yadav
As the former skipper enjoys his time post-retirement he has found refuge in nature's arm at his farmhouse. In a recent video shared by Dhoni's wife, Sakshi shared a video of him giving his stallion a belly rub on Instagram. Dhoni's love for animals is well known and following his retirement, they have been giving him great company.
In the now suspended IPL 2021, Dhoni made his return to competitive cricket following a long break. While Dhoni excelled as a captain on return making brilliant match-winning decisions but with respect to bat he wasn't able to blaze but just show minor sparks of his potential destruction. One can only hope that we will be seeing glimpses of the vintage finisher, if not in his best shape when the league resumes.
Also Read: 'This is the reunion I am waiting for!' – Rohit Sharma cannot wait to have 'F.R.I.E.N.D.S' back in the stadium