The World Test Championship final is among the most anticipated events in recent times in the world of cricket. The tournament which took place through a two-year long schedule involving various bilateral series is finally set to come to a conclusion with the top two sides in the table as well as in the ICC Test Rankings, India and New Zealand are set to battle it out for the ultimate prize in Test cricket.
Both sides had contrasting paths to the final of the event. Although India topped the table, it wasn't all too easy. They were cruising at one stage before the ICC announced that due to the COVID-19 pandemic leading to the calling off of certain series, points percentage would be considered instead of the total number of points. They then had to come up with inspired showings in Australia and against England at home which they did. New Zealand on the other hand, did not play a lot of matches towards the latter stages of the event and were merely watching other results in the hope that it would turn out favorably, which it did.
What happens if the World Test Championship final is drawn or tied?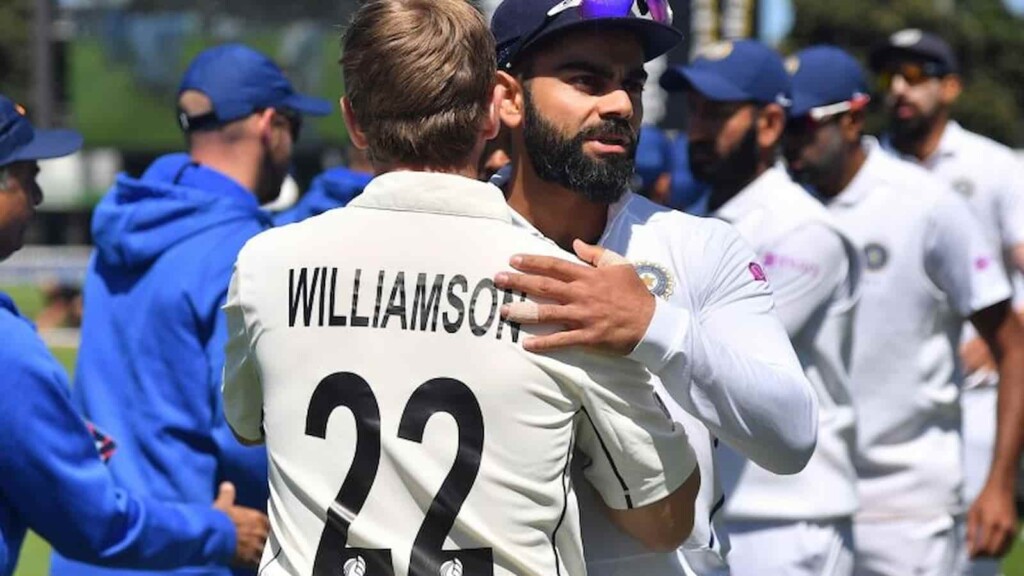 New Zealand famously were on the wrong side of the result in a tied World Cup final in 2019. This has led to a lot of eagerness over what would happen if the WTC final too turns out in such a way or if there is no result upon the conclusion of the 5 days of play. The fact of the matter is, here, they wouldn't need to worry about tie-breakers and the like as there would be joint winners in such a scenario.
Thus, if the match ends in a draw or tie, India and New Zealand would jointly lift the trophy. Now, there is also a real possibility of rain in Southampton and if that happens, there is a reserve day on the 23rd of June. However, only the number of overs lost can be held during the reserve day and not more than that. Thus, if 20 overs were washed out on the 5th day, only 20 overs can be held on the reserve day.
The WTC final begins on the 18th of June at the Ageas Bowl in Southampton.
Also Read: 'Believe: What Life and Cricket Taught Me' – Suresh Raina's autobiography to release on May 24
Also Read: "We overcame every hurdle along the way" – Ravi Shastri lauds India for playing 'tough cricket'