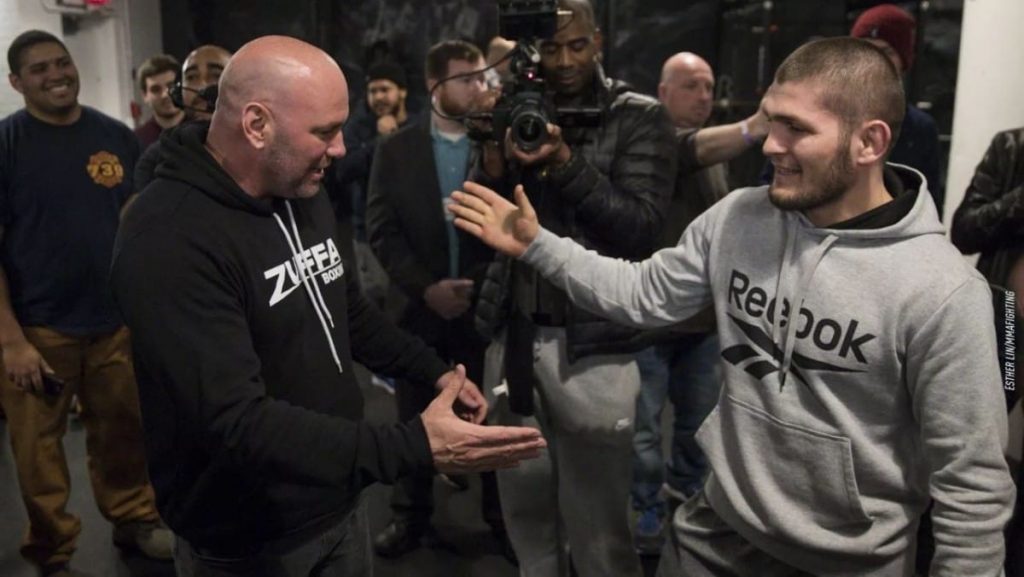 It's been almost five months since the UFC Lightweight champion Khabib Nurmagomedov announced his retirement but the UFC president Dana White doesn't seem to give up still for his comeback.
'The Eagle' made it clear many times that he holds no intentions to step inside the Octagon once again still White is trying to create an offer tempting enough to force Khabib to end his retirement.
Khabib is in Las Vegas cornering his teammate Islam Makhachev and White is planning to meet him once again. In the UFC 259 press conference, White revealed, "We're going to have dinner on Saturday or Sunday and just talk and see,"
"I think a lot of these fights have to play out in that division. From No. 9 all the way up to No. 1, they're incredible fights. You can mix or match them any way you want and they're really good fights."
Dana White is letting all the contenders fight for non-title fights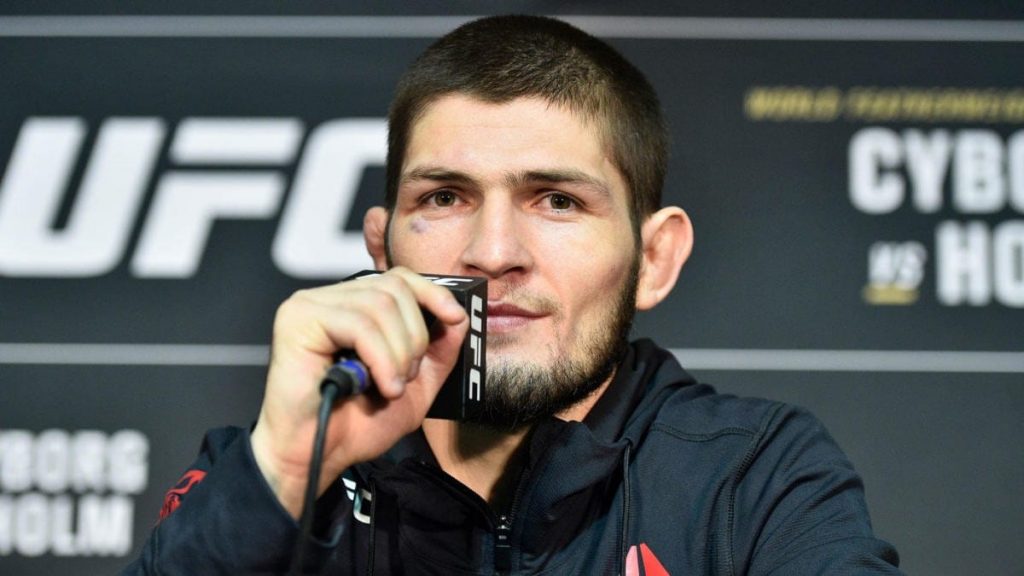 With his statement about mixing and matching the fights between number one to nine contenders, White made it clear that he is letting all of the other contenders compete with each other for nontitle fights and wait for the champ to comeback.
White added, "Let some of these play out to see who will fight next for the title," I think if Khabib is interested, he'll take the fight. You don't see Khabib saying, 'Leave me alone. Stop asking me.' So there's still a chance. That's the way I look at it."
Although, White and Khabib already met multiples times before this and Khabib doesn't seem to end the promise he made to his mother about never competing with his father again. Do you think this time it will work out?
Also Read: UFC 259 (Main Event): Jan Blachowicz vs Israel Adesanya Preview and Prediction