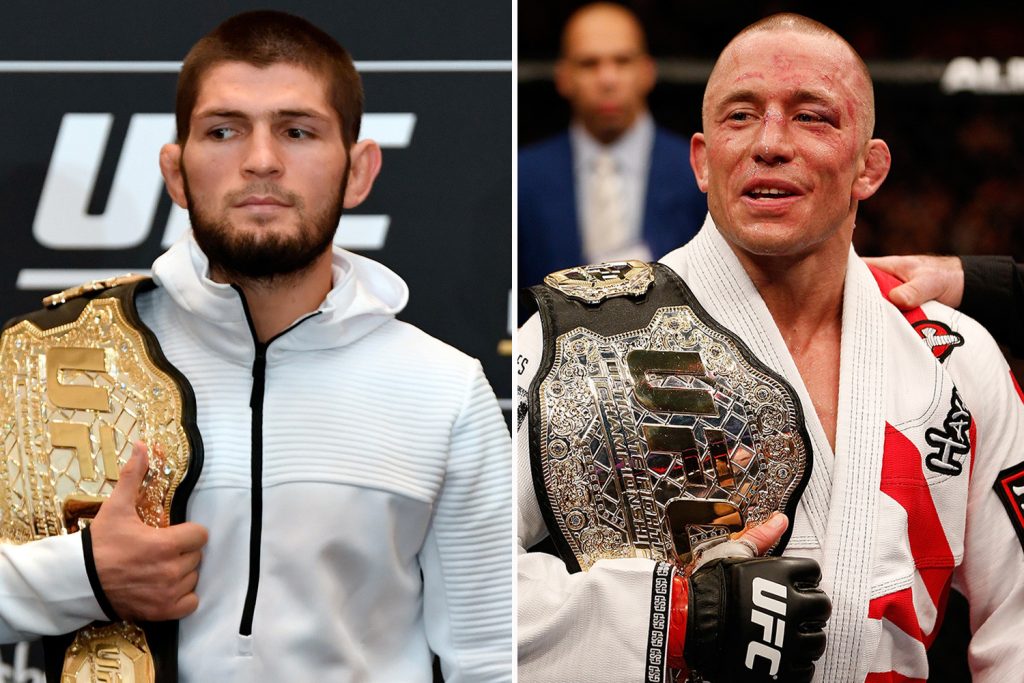 Former two division champion and recently retired Daniel Cormier has presented the perfect solution for a fight between George St. Pierre and UFC Lightweight champion Khabib Nurmagomedov.
George St. Pierre is considered to be arguably the most decorated and complete fighter in MMA history. On the other hand, Khabib has never been defeated. Khabib has made it clear that after facing Justin Gaethje at UFC 254, he will have one more fight. His future in the company remains uncertain after that.
George St. Pierre talks about fighting Khabib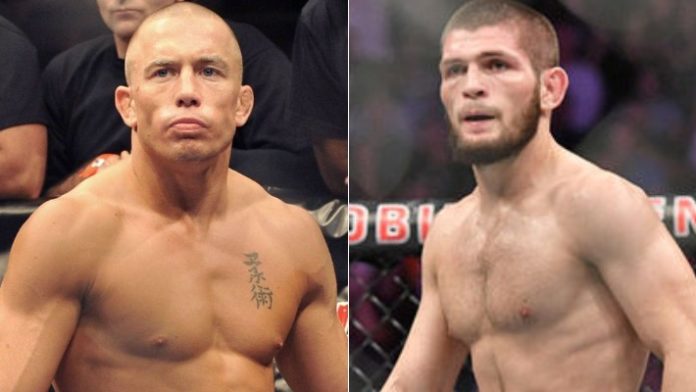 Along the years as Khabib's popularity and his winning streak increased, there have been talks of a fight between Khabib vs St. Pierre. The best vs the best. However, it seems highly unlikely with St. Pierre retiring in 2018. But Pierre has never put coming back on hold, especially to fight Khabib.
In a recent interview when asked about fighting Khabib, the former champ said:
"If I come back, it would be for one fight. And I need to take, for me, the biggest fish. And the top guy right now, the name is Khabib. As a fighter, the most exciting thing is to take the guy who seems invincible, unbeatable. He has the aura of invincibility. But it's also the scariest thing to do."
The 39 year old showed his interest to fight Khabib. And the fact that Khabib has always admired St. Pierre as an idol, this fight will be a thriller to a watch.
DC devises a plan for GSP vs Khabib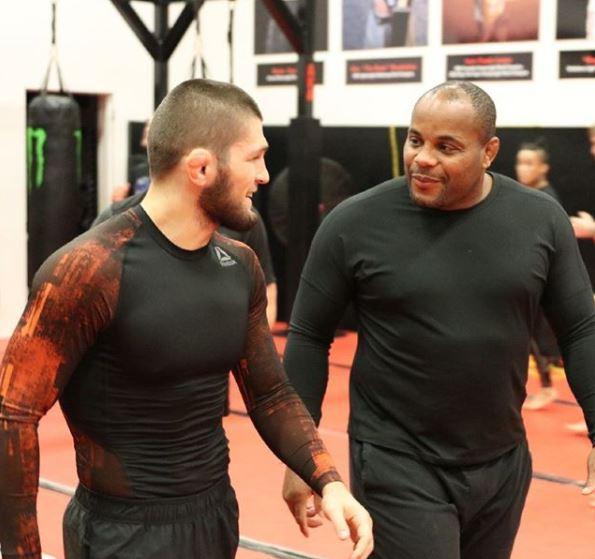 Just like all the hardcore fans and fighters, former two division champ Daniel Cormier has also been wanting to see a fight between the two greatest fighters of all time.
In a recent interview, DC devised the perfect plan for how the fight between GSP and Khabib can happen-
"I think that is the fight you finally do at Catchweight. Everybody has talked about 165 pounds and if you got Georges St-Pierre willing to come down 5 pounds from 170 (Welterweight), where he was the champion for a long time.
If he is willing to come down to fight Khabib, who doesn't have to suck himself all the way to 155 pounds. That can be justified, especially if Khabib says, 'I am done at 30 fights, I am 29-0, I want to fight the guy who is considered the greatest of all time'."
DC was so excited that he requested UFC President Dana White to make the fight happen. 
"I think you make that happen. It doesn't matter at what weight they're fighting or the championship belt when you put those two in a fight. So Dana (White), if these guys are willing to fight, make it happen for me and the fans."
Do you think the dream to see Khabib and GSP in the same Octagon finally happen?
Also Read: "Just sign the contract" Derek Brunson calls out Paulo Costa again for a fight in January