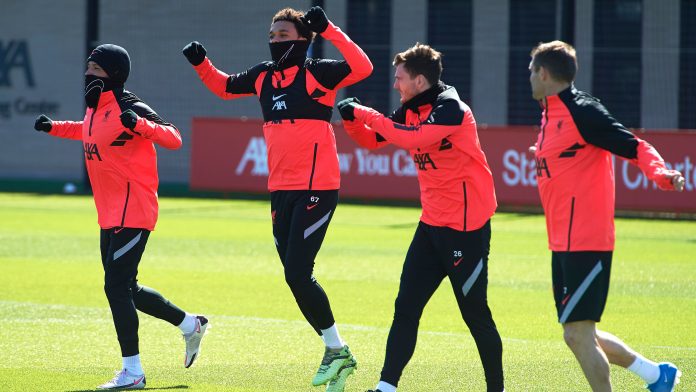 Liverpool and Chelsea will be facing Real Madrid and FC Porto respectively in the UEFA Champions League quarter finals stage. The other English team who remains in the competition at the moment is Manchester City. They will be facing Borussia Dortmund.
Danny Murphy gives his predictions for Liverpool and Chelsea
2019 winners will be facing 13 time Champions Real Madrid. The two giants last met in the final of the 2017 UEFA champions league wherein Madrid won 3-1 courtesy of two Karius howlers. Jurgen Klopp and his men will be hungry for revenge this time around.
Murphy belives that Real Madrid this time have less firepower in their ranks and Liverpool will have the edge over the Spanish side. Moreover with Sergio Ramos out of the tie, Madrid's defence will be in dire straits. The last time Ramos was missing in a knockout stages – they let in 4 against AFC Ajax and 3 against Manchester City.
In fact, Liverpool carry the greater firepower with Mo Salah, Sadio Mane, Roberto Firmino and Diogo Jota. Modric and Kroos are still capable of dictating the tempo of games but Real boss Zinedine Zidane will be concerned about the threat of Salah and Mane, who can spring attacks in an instant.
'Liverpool have more goals in their squad and I'd give them the edge.'
Chelsea have been terrific under Thomas Tuchel so far both domestically and on the continental stage. They defeated Diego Simeone's Atletico Madrid in the round of sixteen. However their recent defeat against West Bromwich Albion definitely exposed some weaknesses.
They will be up against FC Porto who defeated Juventus in the previous stage in dramatic fashion. Porto are a highly defensive side and will rack up their defenders against Chelsea. But Murphy believes Chelsea have too much firepower and will overcome the Porto challenge.
Against Juventus in the last round, Pepe won plaudits for being a defensive warrior while Sergio Oliveira and Mehdi Taremi have quality going forward,' he added.
'But Porto were stretched at times and slightly fortunate to get through. They will be pragmatic against Chelsea but Thomas Tuchel's side are normally hard to score against in Europe (although not on Saturday in the Premier League!) and I think have enough matchwinners.
ALSO READ: Karl Heinz Rummenigge PES MOBILE : Best position, playing style, skills and more