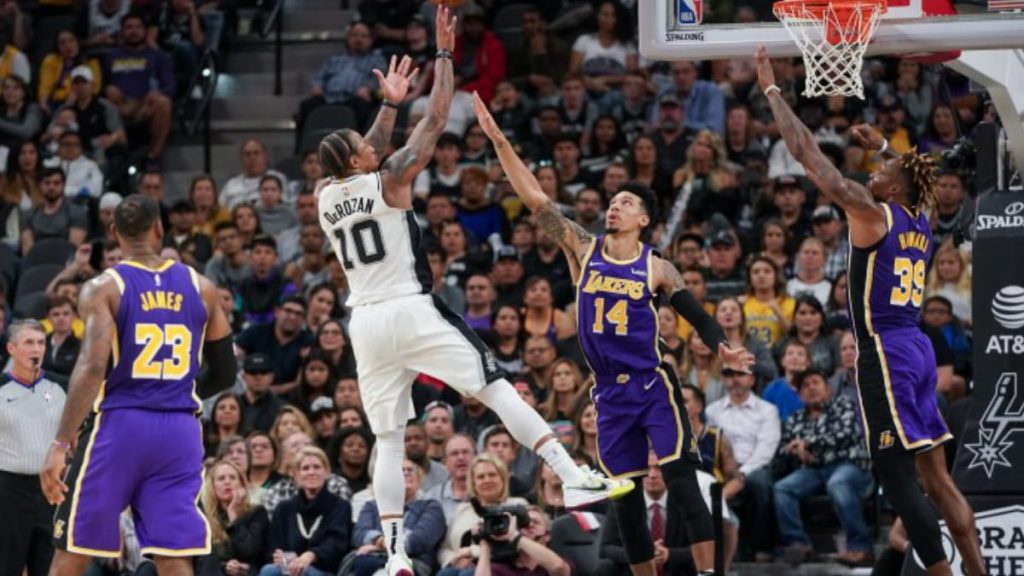 The All-Star game is all-set to be played in the city of Atlanta. The captains have chosen their rosters. However, many new players have been drafted late after injuries. Anthony Davis and Devin Booker have been side lined. Devin Booker wasn't initially a member of the All-Star squad. But he replaced Anthony Davis. But right now, Devin Booker has got himself injured. He has been barred from the All-Star games. During the selection of new players, San Antonio Spurs' DeMar DeRozan expressed his frustration as he was unable to be the deserving one replace any injured player.
After Devin Booker was taken out from the squad. Utah Jazz's guard Mike Conley has been announced as replacement for the Phoenix Suns' guard. Conley will be the reserve at Team Durant. It is his first ever appearance as in the All-Star games. Mike Conley has become the first player to get his maiden All-Star appearance in his 14th season. However, fans demanded that DeMar DeRozan was more favorable prospect to replace Devin in the games.
DeMar DeRozan expressing desire to be a part of All-Star Game; more capable to replace Devin Booker?
After facing his 3rd snub, DeMar DeRozan seems really furious with the NBA. He took it to social media, tweeting his anguish. DeRozan received an emotional tribute from Drake, the free style rapper. And today he is disrespected facing snub from the All-Star games. DeMar DeRozan is undoubtedly more dominant over Mike Conley. He is leading in points, rebounds, assists, blocks and has lesser turn-overs compared to him. However, the only place where Conley's stats are higher are in the 3pt and steals. "Gets to a point where you just got to laugh at the bulls***!!", DeRozan tweeted venting out his anger after being snubbed.
The only major evident difference is that their respective teams are far apart. While Utah Jazz and Mike Conley are #1 seeded, DeMar DeRozan and the San Antonio Spurs are #7 in their conference. A possible explanation where the veteran guard edged past DeMar was that he has never been a part of the All-Star games. DeRozan has already 4 appearances. This is definitely a setback as DeRozan is more deserving to be a part of roster.
Also Read: "Him and Kobe Bryant going back and forth": Zach LaVine picks…